The Mental Floss Store's Black Friday and Cyber Monday Sale Is Live!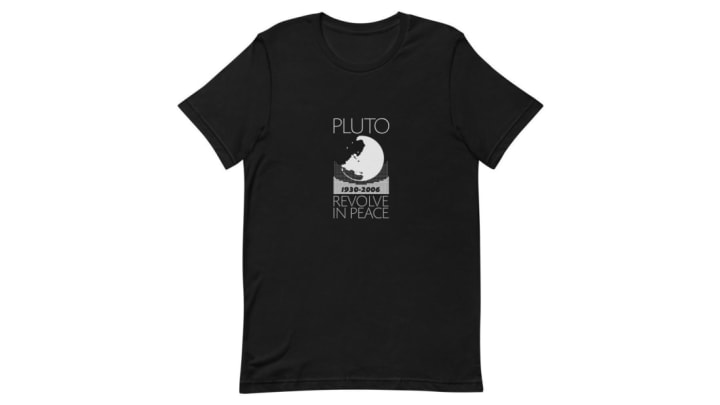 The Mental Floss Store / The Mental Floss Store
This article contains affiliate links to products selected by our editors. Mental Floss may receive a commission for purchases made through these links.
You've been asking about it for months, and today we can finally confirm that the Mental Floss Store is back up and running! Simply head here to find dozens of T-shirts with all sorts of unique designs to choose from, whether you're in the market for a pi pun, a risqué grammar joke, or something only your fellow bookworms will appreciate. You can even use your new Mental Floss shirt to teach your friends all about scurvy. And right now, if you use the code BLACKFRIDAY at checkout, you'll get 25 percent off your order. This deal runs through 11:59 p.m. on November 30.
We're adding new designs all the time, and you can check out a few of our latest arrivals below:
Mental Floss Shop
Mental Floss Shop shirt.
If you're just in the mood to express your love of all things Mental Floss, you can also get our darling little logo on phone cases, tote bags, mugs, baby bibs, and more.
Mental Floss Store
Head on over to the Mental Floss Store to see our entire collection. 
Sign Up Today: Get exclusive deals, product news, reviews, and more with the Mental Floss Smart Shopping newsletter!