15 Fabulously Festive Kentucky Derby Hats
To some, The Kentucky Derby is a time-honored American sporting event that has been around for 140 years. For others, it's the premier place to check out some of the world's most elaborate hats. And when it comes to Derby headgear, "bigger is better" is definitely the mantra. While seated (read: fancier) attendees tend to opt for the kind of elegant head-topper you'd see at a Royal Wedding, there are no rules when it comes to the general admission crowd.
Still, the event's organizers are kind enough to offer some general guidelines for how to dress for the annual event, stating that "Wearing a hat to the Kentucky Derby is believed to bear good luck! The long-established fashion was started by the women, however, over the last few years, many men have taken part in the tradition as well. Wearing a hat is much like getting into costume, you might be pleasantly surprised to see what type of character you become. From the fantastic to the sublime, there are no rules or limits."
1. GAMBLING ROSE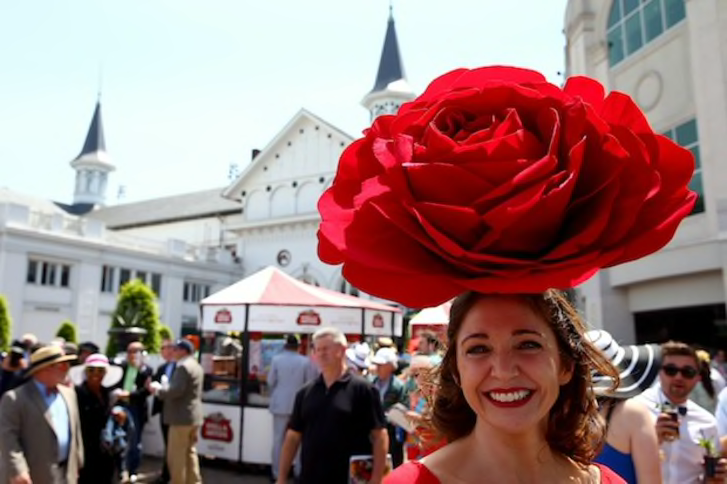 2. AN APPLE A DERBY DAY
3. WILD HORSES
4. TALK DERBY TO ME
5. GIDDYUP!
6. CHEESE & JULEPS
7. WHEN SMOKE GETS IN YOUR LID
8. FLORIDA COMES TO KENTUCKY
9. MY NOT-SO-LITTLE PONY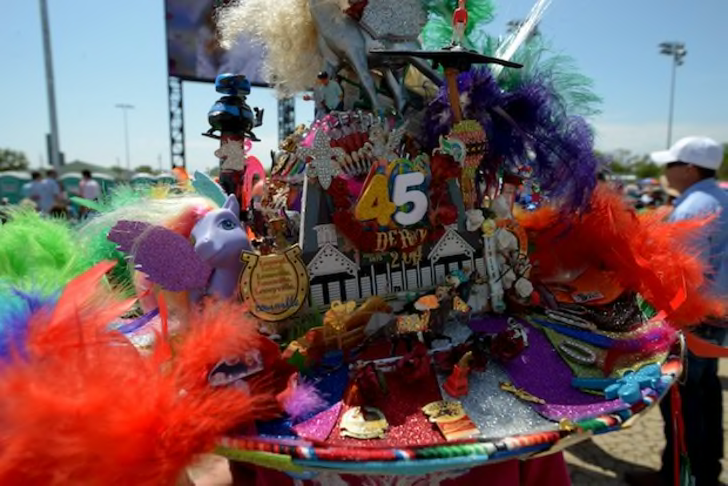 10. A TREE GROWS IN LOUISVILLE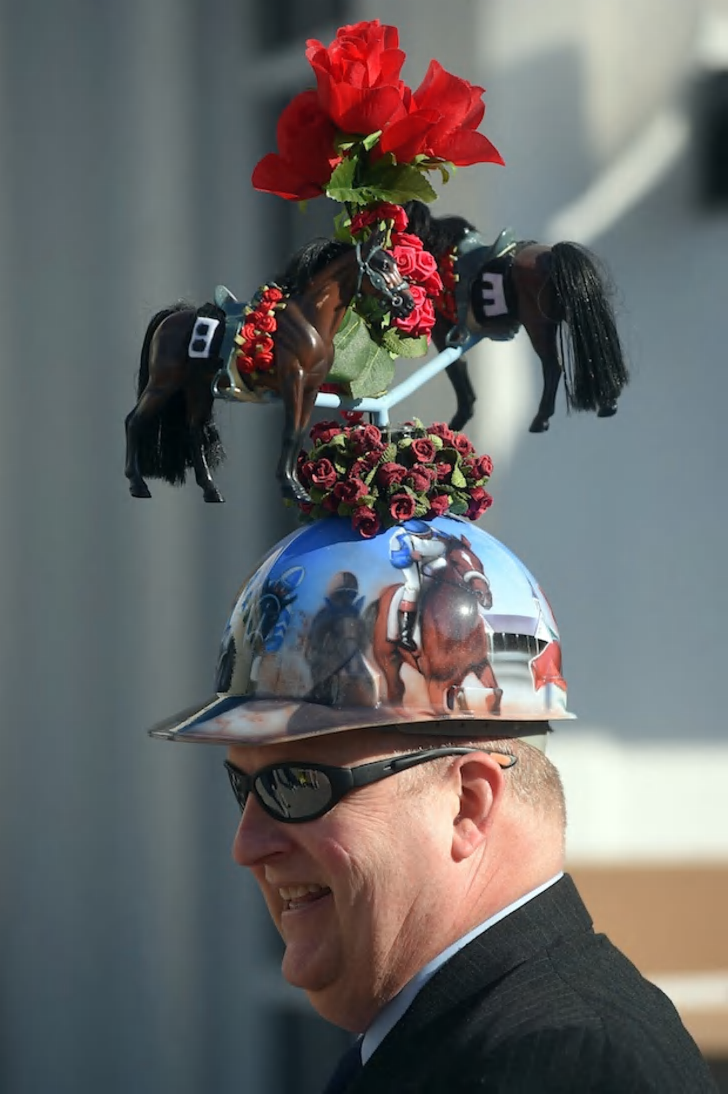 11. THE ELUSIVE WHITE PEACOCK
12. HOW DOES YOUR MILLINERY GROW?
13. FEATHERS ON PARADE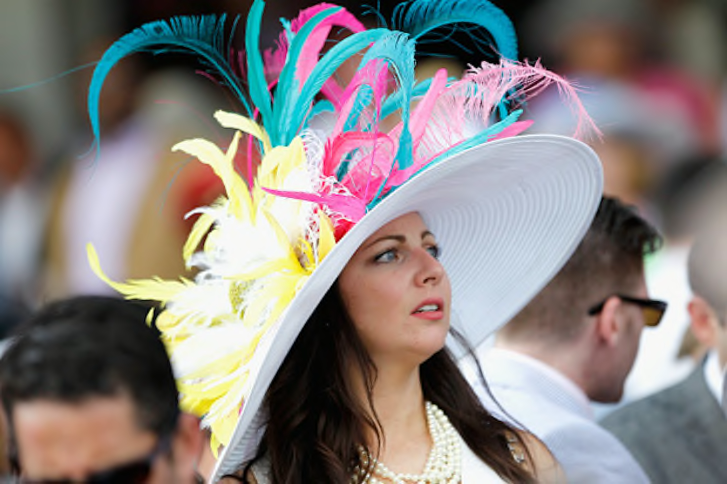 14. SUGAR DADDY
15. SAY CHEESE!