33 of Oprah's Favorite Things List for 2020
Every year, Oprah Winfrey releases a list of her Favorite Things, a collection of products that would be perfect Christmas gifts for your loved ones (or a treat for yourself). Check out 33 of the best of Oprah's picks below.
1. loulou readers; $29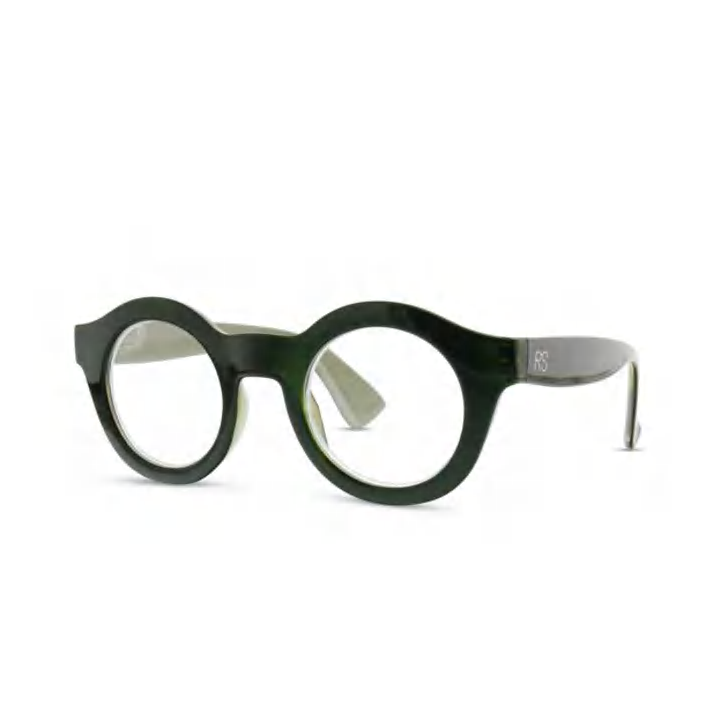 Get the bold look that fits perfectly on all face shapes.
Amazon Top Review:
"Love [my] John Dean glasses. The lawyer's glasses"
Buy it: Amazon
2. 
Barista Pro Espresso Machine

; $800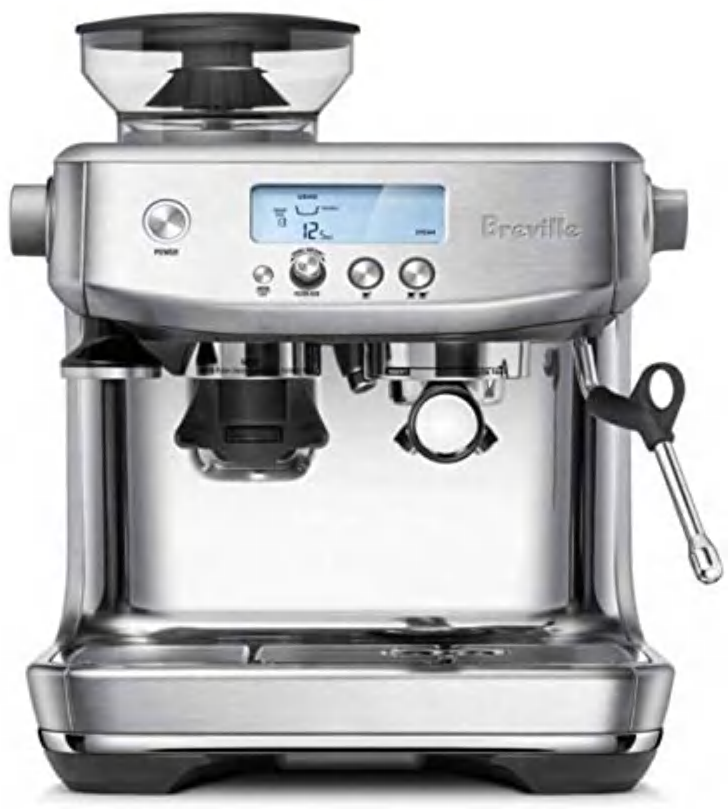 If you're looking for a new espresso machine, you can't get anything more sleek and powerful than this.
Amazon Top Review:
"This is such a great machine. It's easy to use and so fast! It's made me enjoy coffee drinks even more!"
Buy it: Amazon
3. 
giant hoodies

; $60
This hoodie is not only super soft, but also gives you a modern and loose fit perfect for anytime use.
Amazon Top Review:
"I ordered this in blue, loved it so much I ordered a red one as well. So soft and comfortable. Warm but light weight. Looks great over leggings or jeans. Also, great to just lounge around the house."
Buy it: Amazon
4. 
Red Bay Motherland 3-Pack Gift Collection

; $46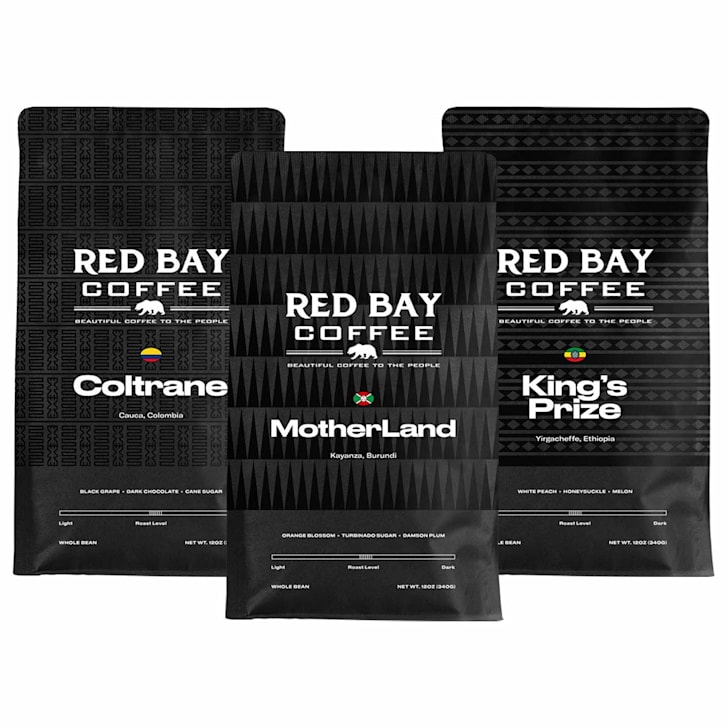 Enjoy any brewing method with this limited-edition coffee bean gift box.
Amazon Top Review:
"Their coffee is smooth, complex and delicious. My favorite is Coltrane, my partner loves Brazilian Cake Lady and Kings Prize. I can't wait to have my next cup, knowing I am supporting local business and a global network of farmers committed to fair treatment for their workers and product. Buy it! Buy it!"
Buy it: Amazon
5. tory burch women's travel face covering set; $48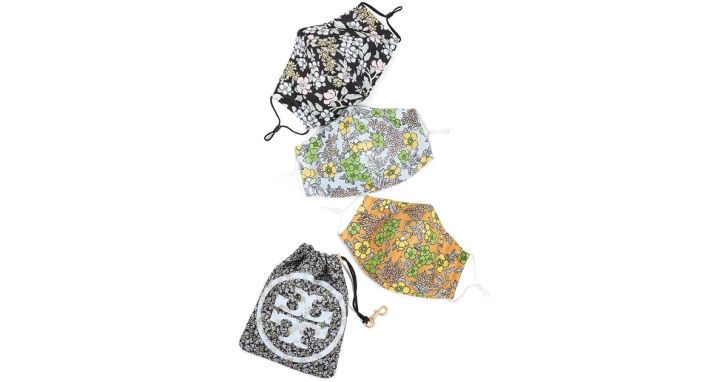 Wear face coverings with style thanks to this set.
Amazon Top Review:
"I love the Tory Burch Mask! They are so beautiful and the extra carrying pouch is beautiful too."
Buy it: Amazon
6. cookie society holiday dozen gift crate; $48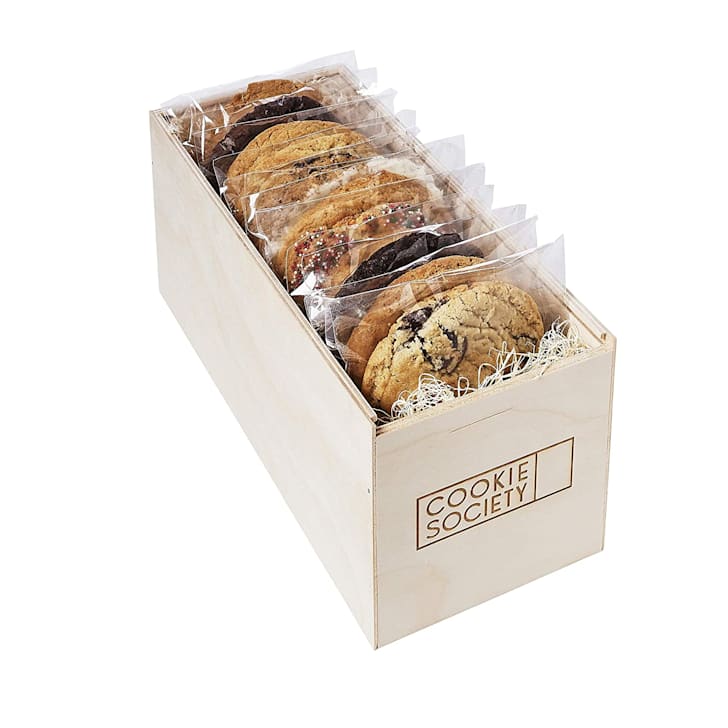 Amazon Top Review:"Great variety of cookies. You get half dozen seasonal and half dozen of their most popular. I can see why they made Miss O's list of favorite things. And they big!!!"Buy it:
7. the wrap life turbanette; $19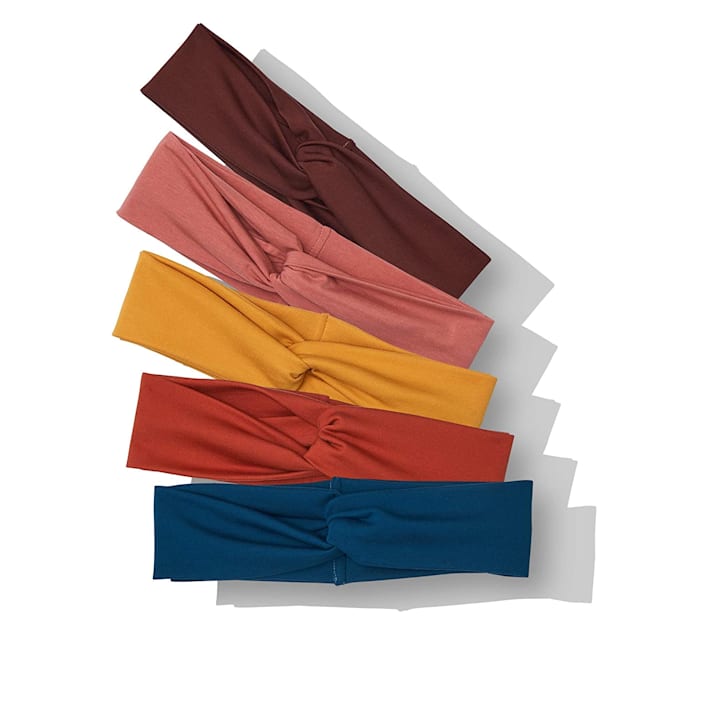 Amazon Top Review:"This wrap has done wonders while I sleep. It keeps the baby hairs around my face that tend to curl and frizz during the night, flat and reduced the frizz and seems to be protecting it from damage, so it's able to grow more quickly. I can't recommend this wrap enough!"Buy it:
8. INBLOOM health and wellness powder; $19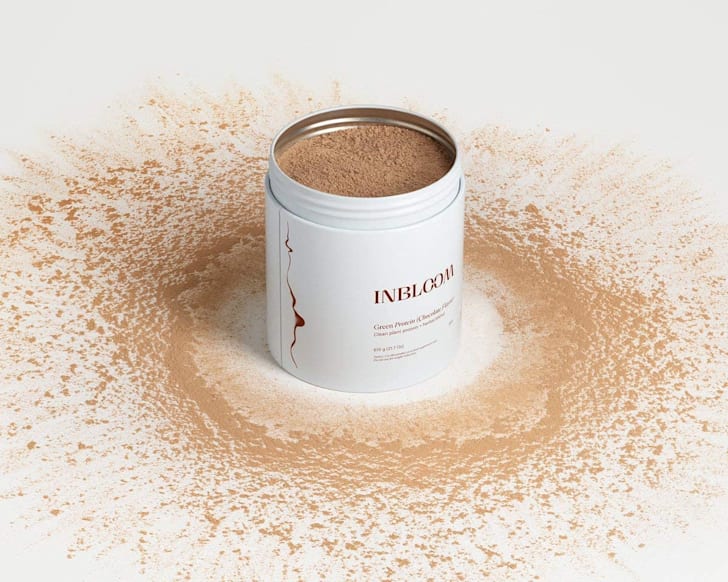 Improve circulation and digestion with this clean plant protein.
Amazon Top Review:
"I'll be honest. This is not the best tasting meal replacement powder I've ever tasted. But the ingredients are stellar, and drinking it balances my blood sugar and helps me feel steady throughout the day. Highly worth it!"
Buy it: Amazon
9. ayesha curry cast-iron casserole dish; $70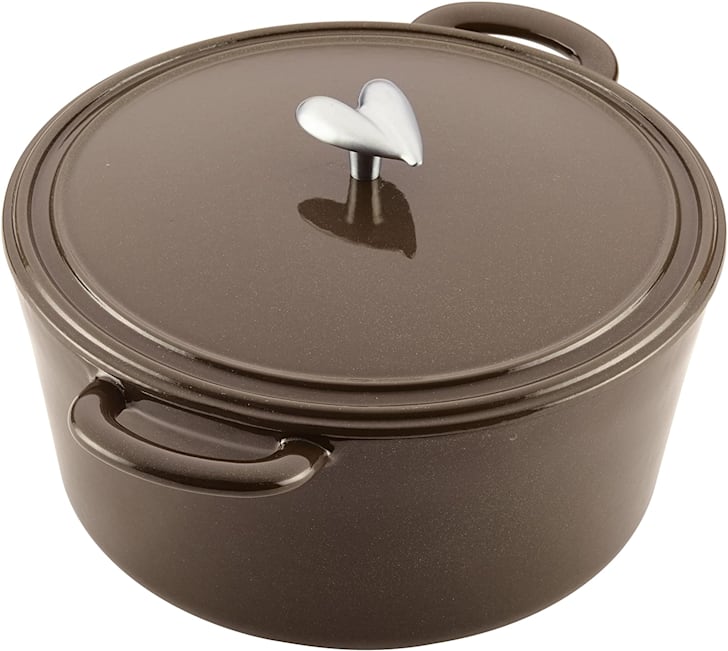 This versatile cast-iron Dutch oven makes a great gift for any home chef.
Amazon Top Review:
"Bought this for my mom to use on glass top electric stove. It works great for her!"
Buy it: Amazon
10. mali+lili crossbody bag; $35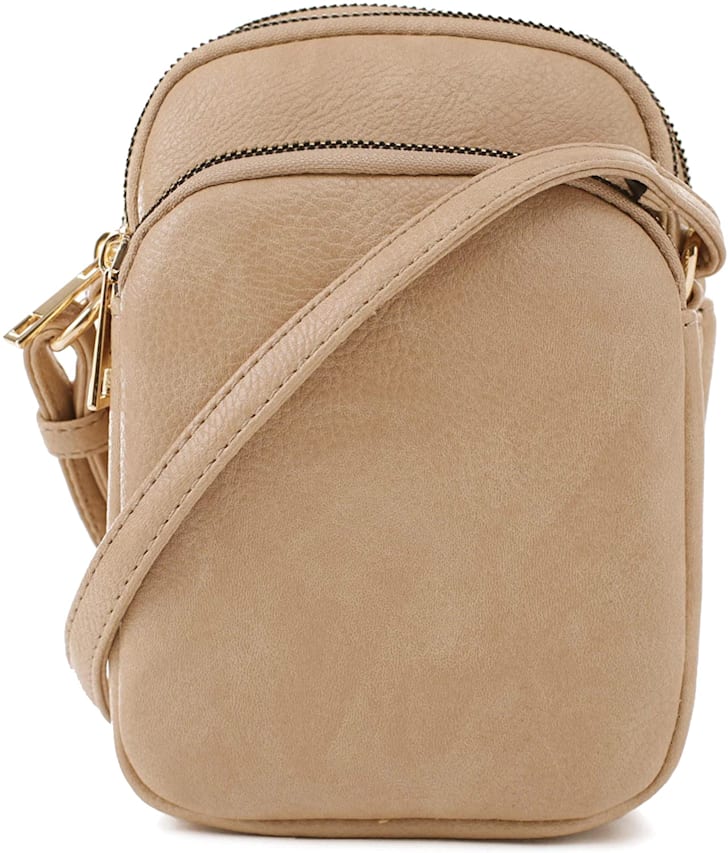 With three compartments, this crossbody purse is a perfect gift for traveling and everyday use.
Amazon Top Review:
"This bag is the perfect size for me. It fits my phone, wallet and cosmetics. It is made well and the zippers are heavy duty."
Buy it: Amazon
11. concrete serving platter; $90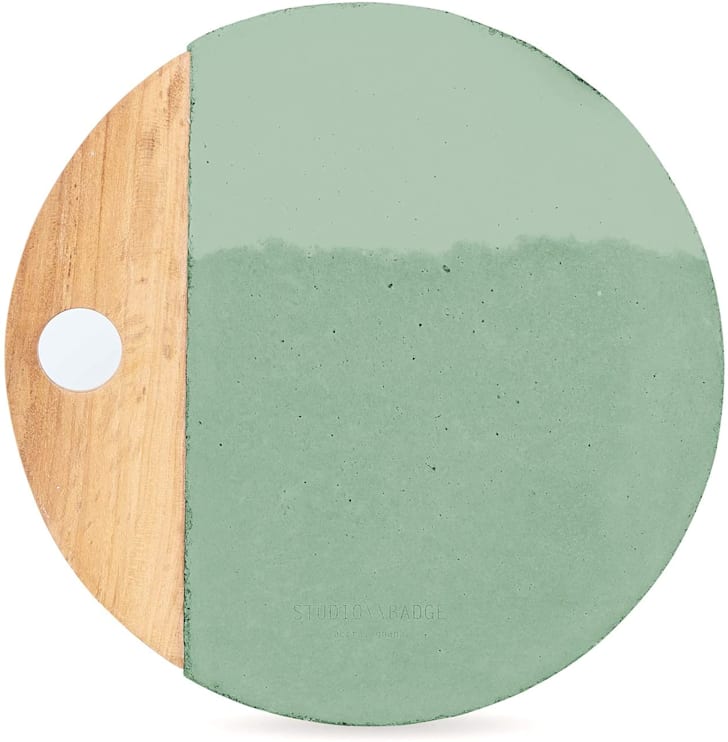 This concrete serving tray is tough but stylish.
Amazon Top Review:
"Beautiful plate - very well made and very chic. Highly recommend."
Buy it: Amazon
12. yedi air fryer; $149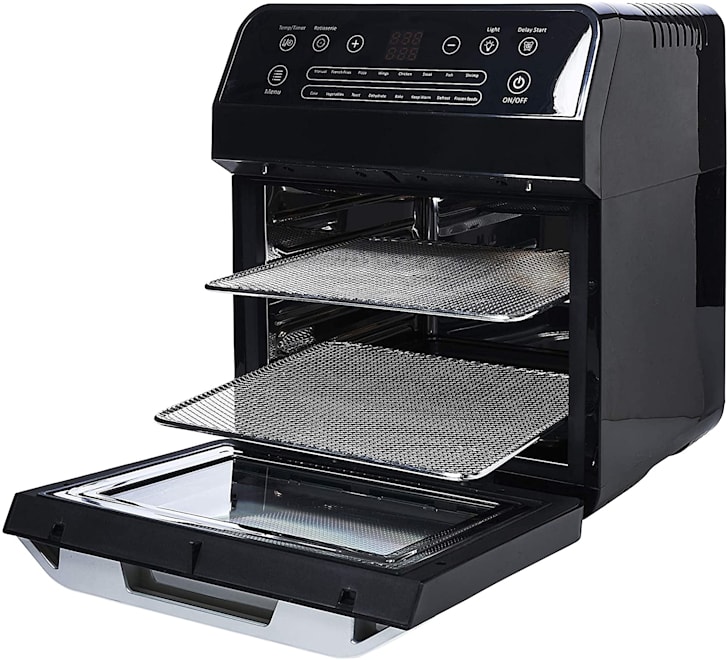 The ideal healthy gift for any foodie that loves cooking at home.
Amazon Top Review:
"Got my air fryer earlier today and already used it! It's gotta be too good to be true. Food tastes great! I can't believe I didn't buy it earlier. My sister had been telling me for months and finally I got it. I'm so happy"
Buy it: Amazon
13. women's turtleneck lounger; $99
Amazon Top Review:"I would love this if we weren't hunkered for COVID.....but since we're at home much more these days.....this is a perfect piece of comfort clothing. The only problem is......NOT wearing it all the time."Buy it:
14. ubuntu life suede men lamu mule; $85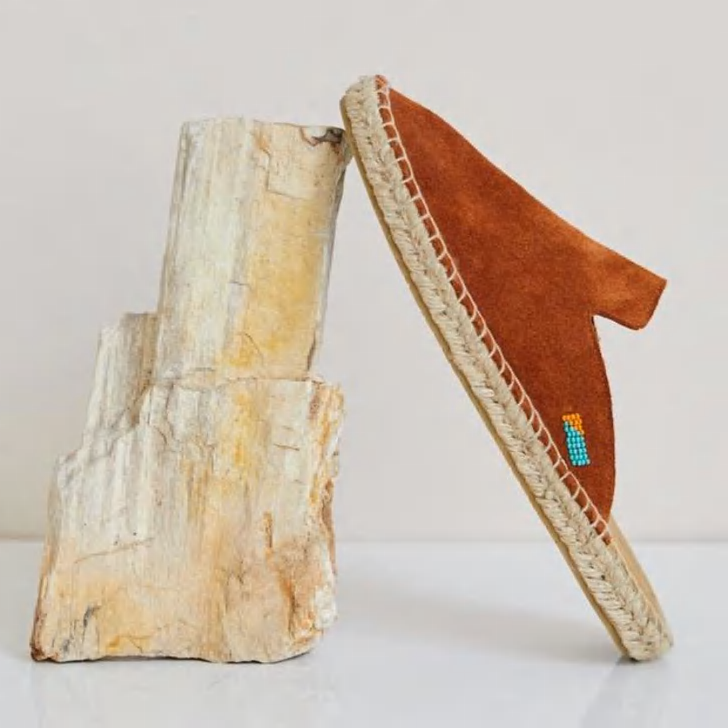 These shoes are made from genuine Kenyan leather with a soft nubuck finish.
Amazon Top Review:
"Very comfortable. They do run a little large. I wear a size 8 and the suede may stretch. I could have gone down a half or whole size"
Buy it: Amazon
15. land's end parka jacket; $210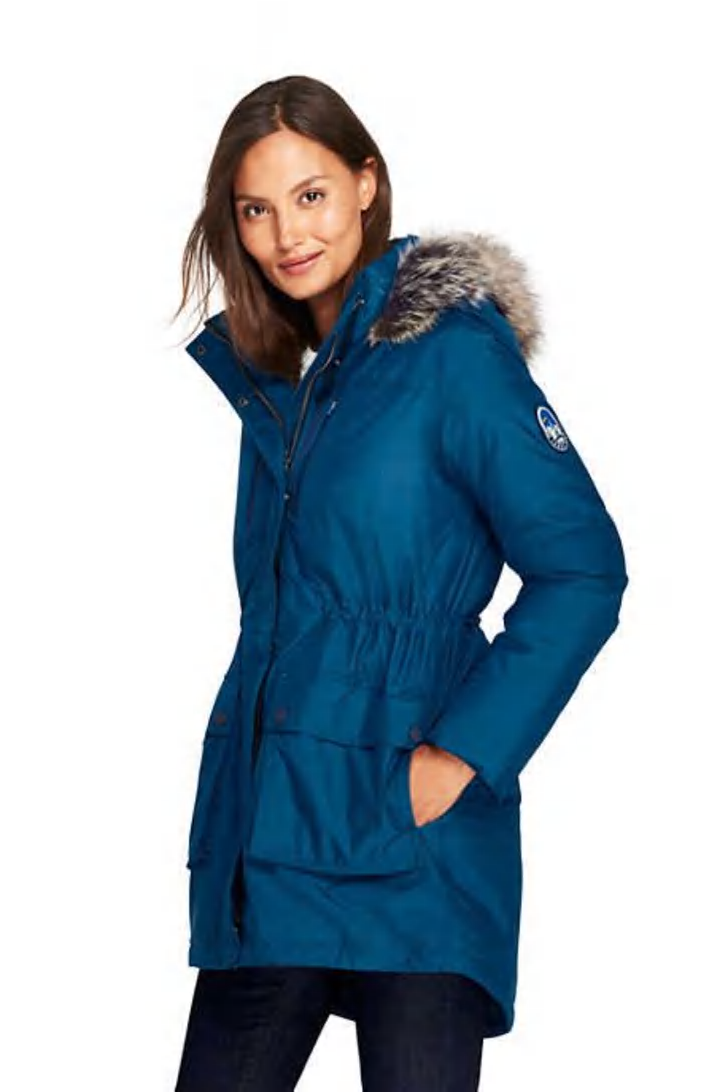 With waterproof fabric and sealed seams, this parka jacket is perfect for tackling the cold weather.
Amazon Top Review:
"I just love this Parka. So well made. Warm yet not real bulky. I don't feel like a marshmallow in it. It may be expensive but well worth the money. So happy I purchased it for our trip to Iceland."
Buy it: Amazon
16. Samsung 55-inch outdoor tv; $3,498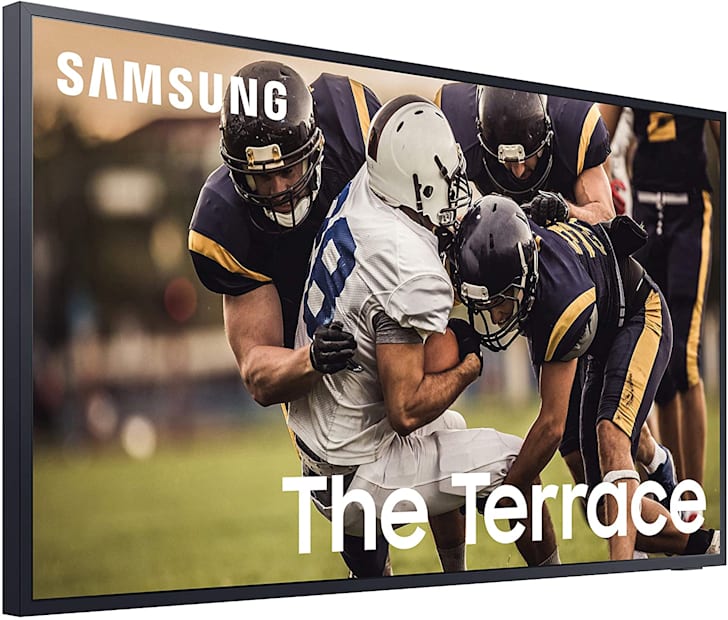 This Samsung television is not only resistant against water and dust, it's also engineered to look vivid in bright daylight.
Amazon Top Review:
"Pull the trigger and you won't be disappointed!! I added the Sonos amp, Sub and Definitive Outdoor Speakers, and OMG it's awesome."
Buy it: Amazon
17. 
Sorel Women's Kinetic Conquest Sneaker

; $216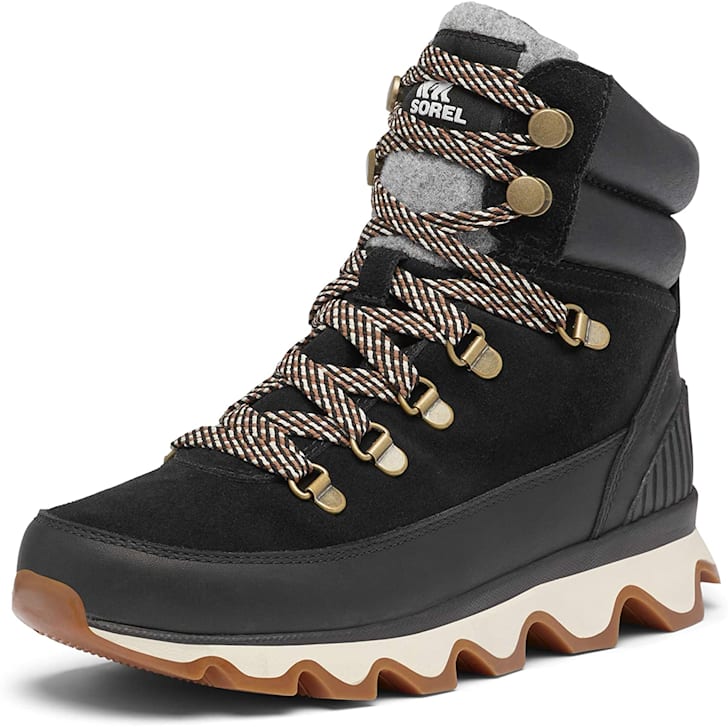 These Sorel sneakers are long-lasting with no wear and tear during your hiking adventures.
Amazon Top Review:
"So comfortable & stylish! Love them."
Buy it: Amazon
18. 
thomas keller knife set

; $300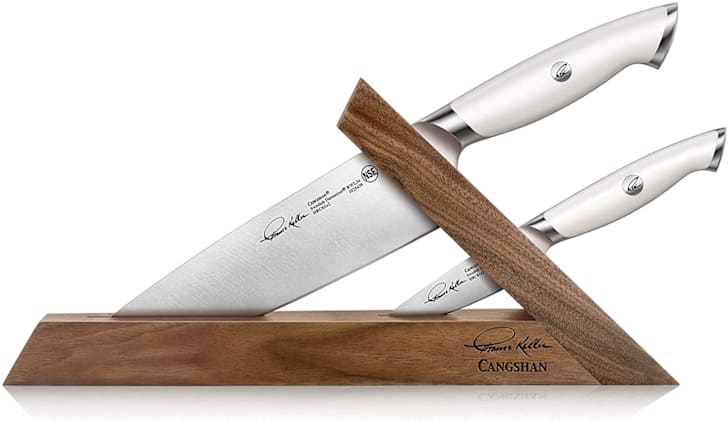 Slim, sleek, and well-balanced, these knives have been designed by Michelin-starred chef Thomas Keller.
Amazon Top Review:
"This is so sharp and so classy, that I almost feel like a world chef made it himself. I am so impressed. I will never use another knife again! Highly Recommend."
Buy it: Amazon
19. 
smart home fitness mirror

; $1,963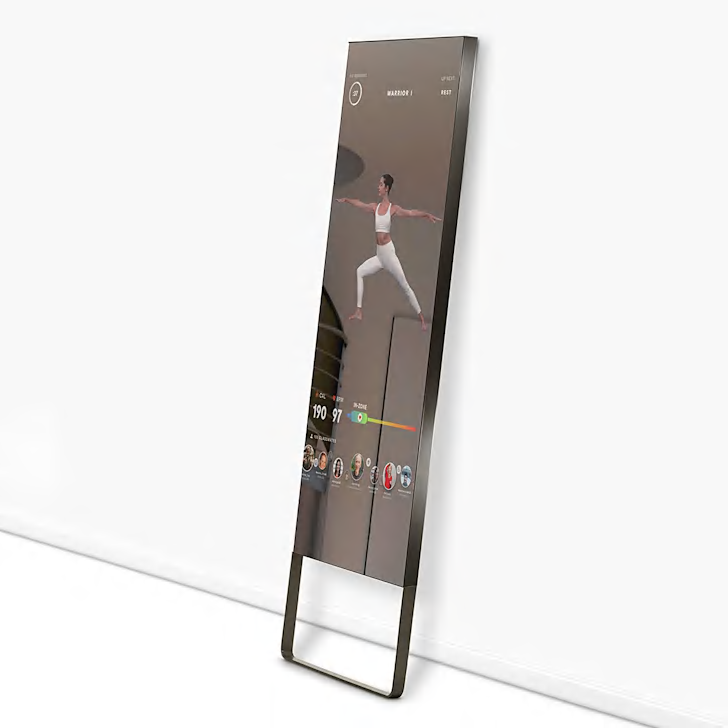 Packed with 50-plus genres for every type of home workout, the Mirror streams live and on-demand classes straight from your living room. 
Amazon Top Review:
"I've had my mirror for about 8 months and I absolutely love, love, love it. I love the variety of workouts, and they are always adding new things."
Buy it: Amazon
20. 
Stella & Haas earring set

; $30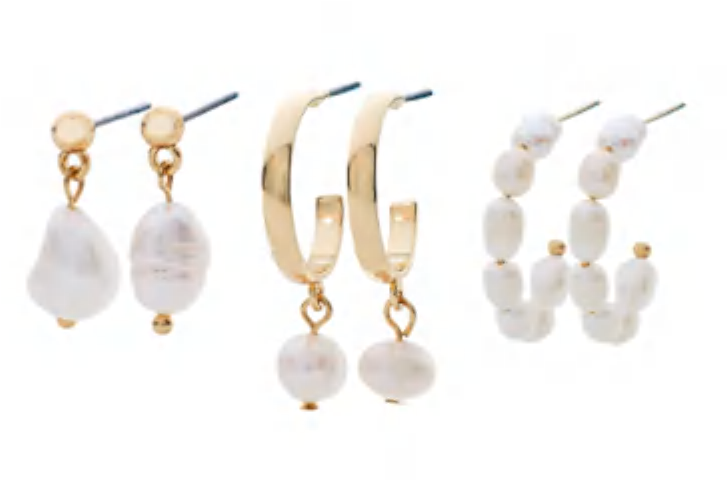 The 'Tis the Season Set makes for an ideal gifts for mothers, daughters, sisters, and friends this holiday season.
Amazon Top Review:
"All earring are wonderful."
Buy it: Amazon
21. cup of 
Té luxe organic tea set

; $30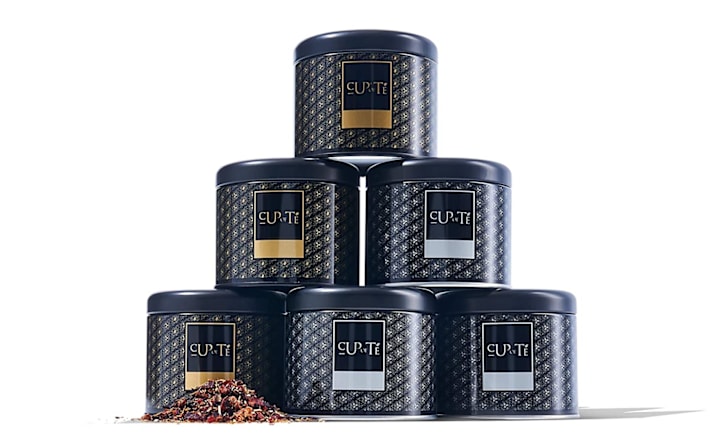 Amazon Top Review:"LOVED this set. Great Christmas gift for any tea lover!!!!"Buy it:
22. trufflin sauces; $48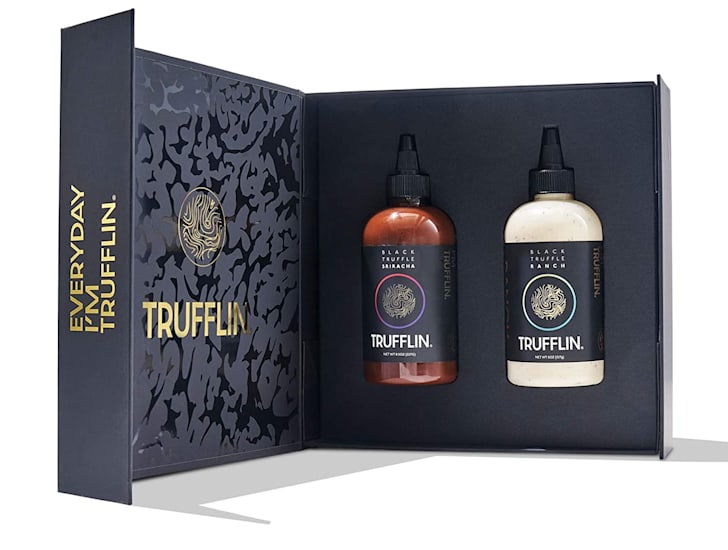 These chef-curated sauces are made with precious ingredients that any foodie will love.
Amazon Top Review:
"I was surprised how good these are. Even the kids liked them. Makes a great gift for anyone that loves eating truffle french fries."
Buy it: Amazon
23. black card revoked card game; $16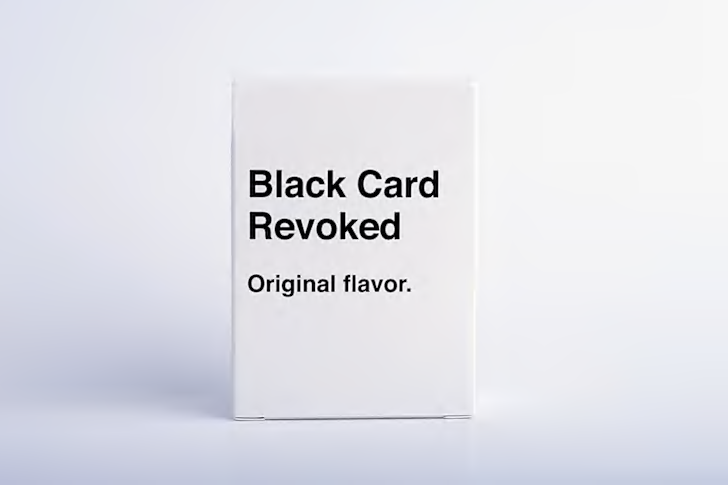 Amazon Top Review:"We had a good time with this game. Though some questions were obvious to US, it's interesting to find out who knows what when it comes to classic black culture."Buy it:
24. 
Chocolate Turtles Set of 8

; $55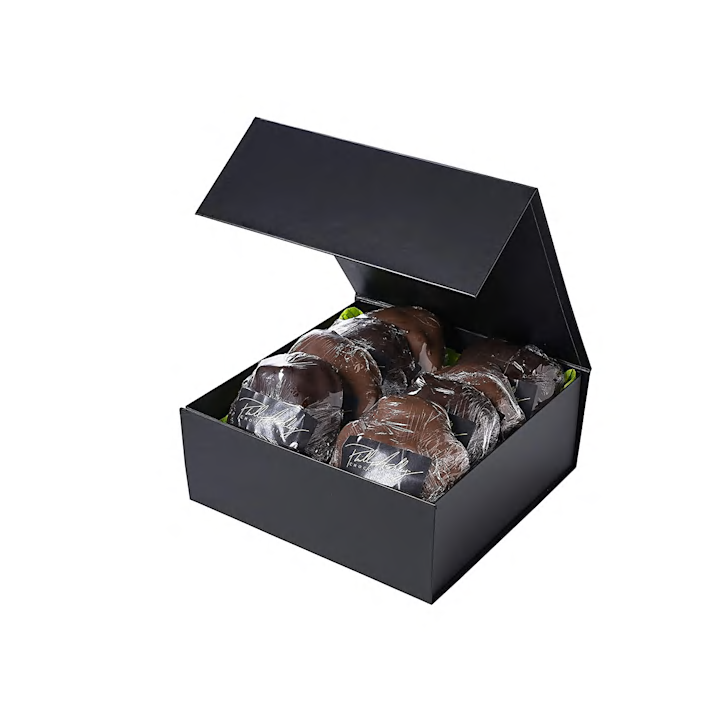 These chocolate turtles are hand crafted using the highest quality nuts and hand wrapped to perfection.
Amazon Top Review:
"I've had these turtles before and they are simply the best. These are not your Walmart, Walgreens boxed turtles, they are large in size and rich and decadent. All 8 turtles weigh approximately 2lbs."
Buy it: Amazon
25. 
Corkcicle 16oz Coffee Mug

; $48
Keep drinks hot for three hours with this shatterproof mug.
Amazon Top Review:
"Very nice and convenient mug! It's a good size cup and it keeps your hot tea/coffee warm for a long time!"
Buy it: Amazon
26. 
WOMEN'S ULTRA-LIGHT PACKABLE long jacket

; $50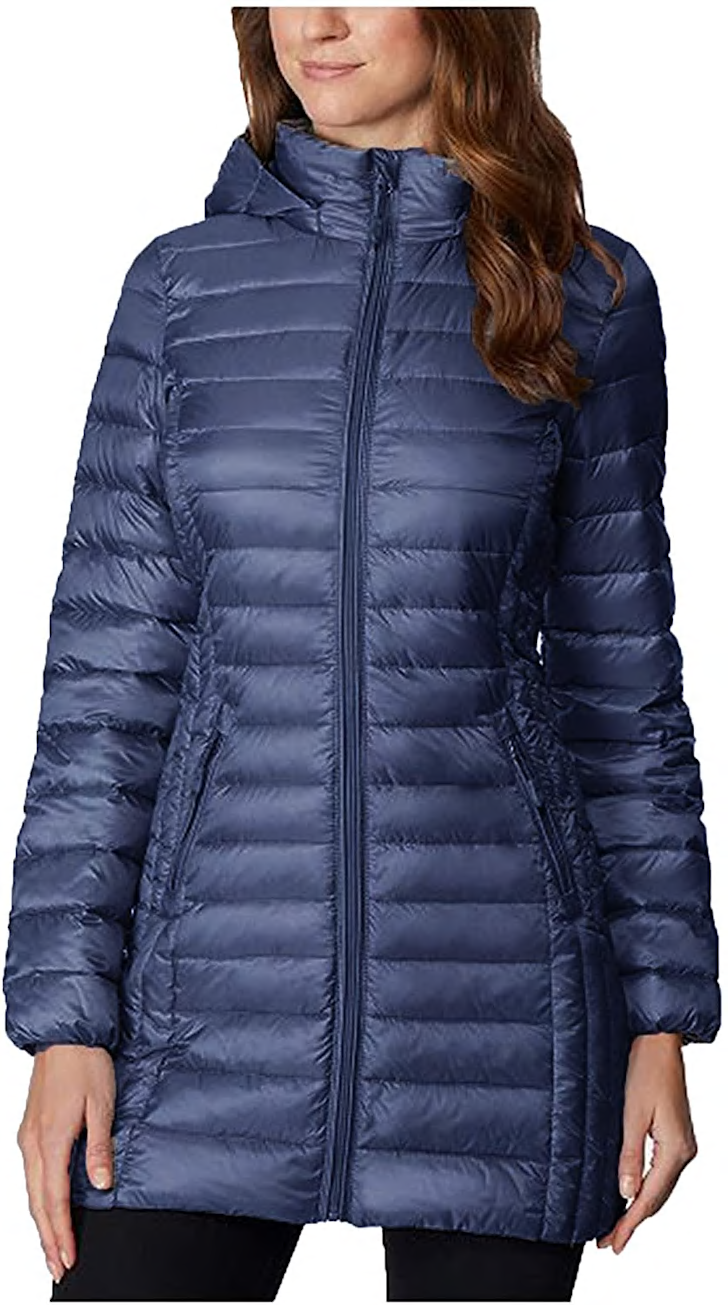 A jacket that is water resistant, packable, and durable.
 Amazon Top Review:
"So far, I really like this coat, though I haven't worn it in weather below 30ºF yet. Today, I wore it in the rain and the water beaded up and rolled right off. I didn't get wet at all, nor did the down. I shook most of the water off before getting back into my car and donned the coat again in thirty minutes, and it was completely dry."
Buy it: Amazon
27. 
The Sensitive ONE Box Set pet shampoo

; $48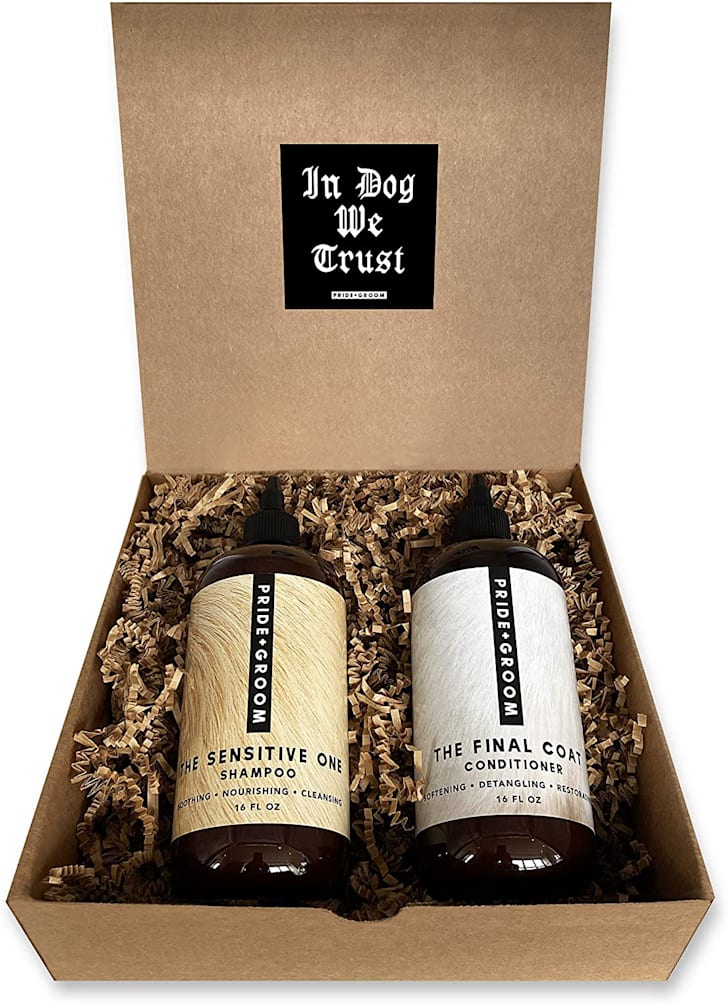 All-natural dog shampoo and conditioner with a long-lasting and joyfully fresh signature scent.
Amazon Top Review:
"Worth the price. My puppy definitely liked it. Her coat is very soft and shiny. The scent is very delicate."
Buy it: Amazon
28. telfar 
medium shopping bag

; $202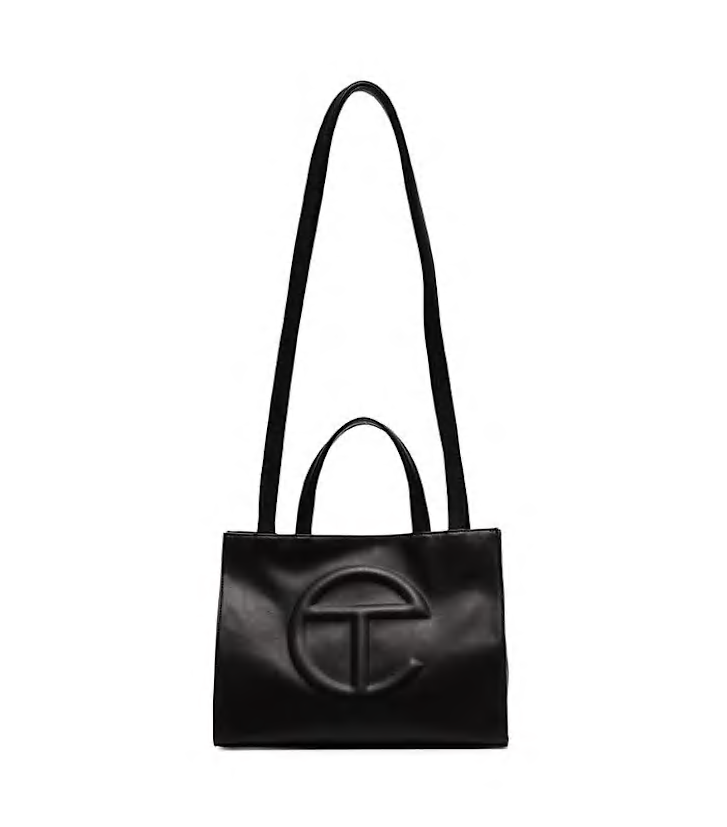 Telfar's unisex shopping bag is best for everyday use and made from faux leather.
Amazon Top Review:
"I absolutely love my new bag, the quality is amazing. The color is superb. This is my second bag from Telfar. I can't wait to get all the colors.. if I get lucky."
Buy it: Amazon
29. simone i. smith honeycomb hoops; $130
Amazon Top Review:"They are beautiful in person & will make a great gift!"Buy it:
30. Uncomfortable Conversations with a Black Man; $17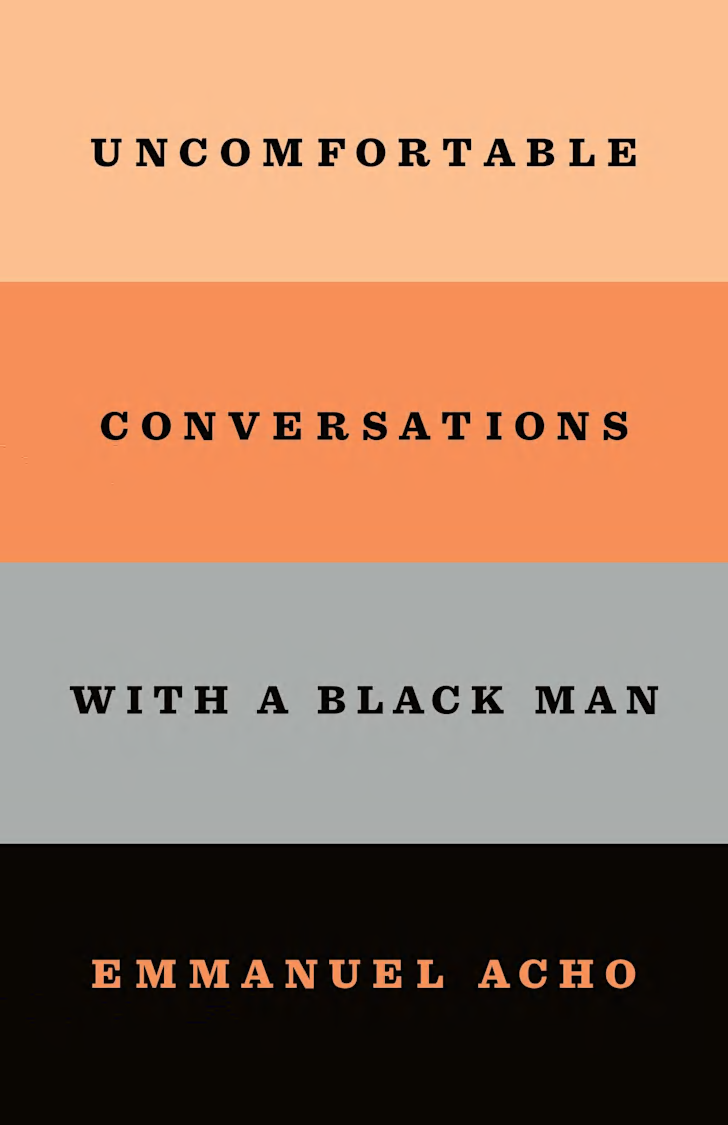 The former NFL player and Fox Sports analyst Emmaunuel Acho provides a new voice in the talk about racism.
Amazon Top Review:
"Simply wonderful book. Great background info on black culture. Wonderful resources and advice for navigating change on a personal and community level. Everyone can benefit from Mr Acho's thoughtful presentation of our past and current times."
Buy it: Amazon
31. alpine cashmere women'
s hoodie; $264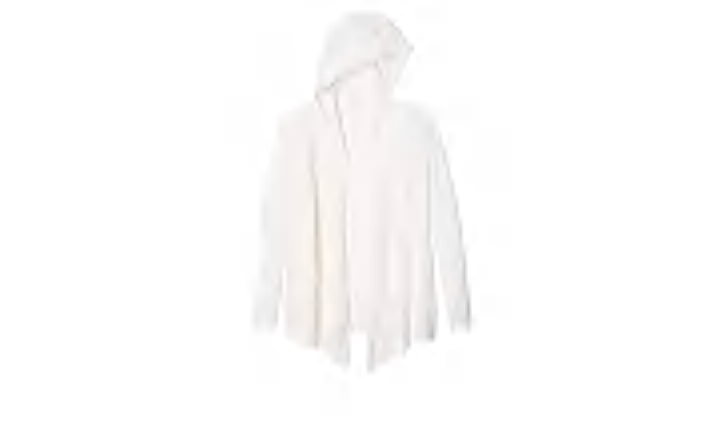 Perfect for keeping warm while relaxing or running errands, this hoodie will keep you comfortable and cozy everywhere.
Amazon Top Review:
"I am 5'2" 115 lbs and ordered the xs it is perfect fit. I love the color and really like the luxurious feel of this. Thanks Oprah for putting on your list!"
Buy it: Amazon
32. 
Cozy Earth Ultra-Soft Bamboo Pullover
; $110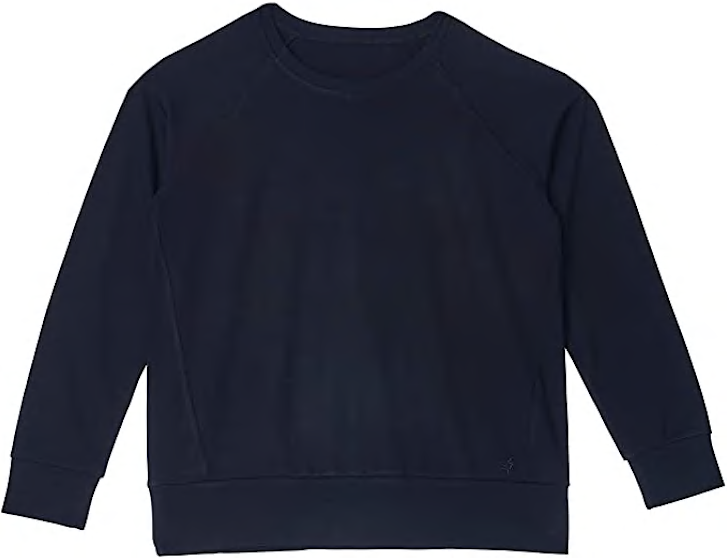 Amazon Top Review:
"So unassuming. Who knew that it would become my favorite pullover. Super soft. Quality is amazing. Will definitely buy from this company again."
Buy it: Amazon
33. 
JUDY Emergency Preparedness Kit
; $200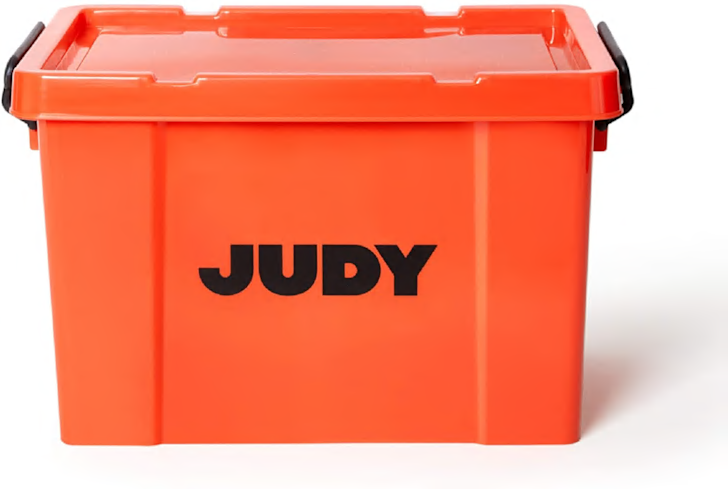 Packed with six pre-packed boxes, this kit is stocked with everything you need for any situation. 
Amazon Top Review:
"Easy to transport and will come in handy during emergencies"
Buy it: Amazon