Watch a Bright Blue UFO Zoom Over Hawaii in Eyewitness Video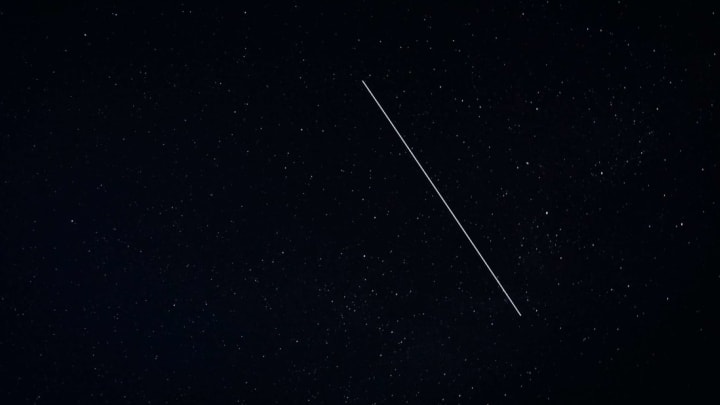 Louis Droege, Unsplash / Louis Droege, Unsplash
Residents of the Hawaiian island of Oahu are looking to the skies following an incident late last month. On December 29, 2020, multiple witnesses reported seeing a bright blue object fly through the sky before dropping into the ocean. Experts still don't know the origins of the UFO, but you can assess it for yourself in the video below.
This segment from Hawaii News Now shows video recorded around 8:30 p.m. local time on the night of the event. The illuminated, oblong shape in the sky was reportedly the size of a telephone pole and moving fast. One group of witnesses hopped in their car after spotting the object. They followed it for 3 miles before watching it fall from the sky into the sea. Despite its speed, the UFO was apparently silent as it moved.
Several residents called 911 to report what they saw. Local police alerted the Federal Aviation Administration to the possibility of a downed plane, but the FAA says all aircraft in the area that night have been accounted for.
Internet sleuths have their own theories about what appeared over Oahu that night. The YouTube channel ufointerest suggests that the UFO was actually a runaway LED kite. The side-by-side comparison in their video is pretty convincing, but the case won't be closed until the object is claimed—or washes ashore.
[h/t Hawaii News Now]