Bigfoot Hunting Licenses—and a $25,000 Bounty—Could Soon be Up for Grabs in Oklahoma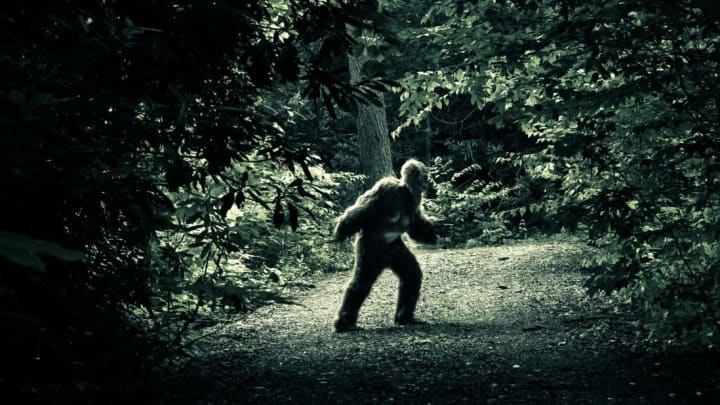 ISTOCK, THEPALMER / ISTOCK, THEPALMER
Most places don't have laws against Bigfoot hunting (Skamania County, Washington, is one exception), but Oklahoma may be the first state to actively encourage it. As Travel + Leisure reports, an Oklahoma lawmaker has introduced a bill that would establish an official Bigfoot hunting season, with a cash bounty for hunters who successfully capture the cryptid.
The new legislation, proposed by Representative Justin Humphrey, would allow people to obtain official Bigfoot hunting licenses from the Oklahoma Wildlife Conservation Commission. Bigfoot hunting season would have defined start and end dates—just like other wildlife hunting seasons in the state—and anyone who uses their license to wrangle a sasquatch could receive up to $25,000.
The goal of the bill isn't to prove the existence of the mythical creature. Rather, Humphrey hopes the stunt will draw adventurous tourists to Oklahoma. The Bigfoot hunting licenses alone could be a potential revenue stream for the state—Humphrey says people have already asked about getting one to have it framed.
One potential consequence of the new law is that encouraging people to hunt humanoid beasts could put real humans at risk. That's why Skamania County made killing the cryptid a felony in light of the Bigfoot tourism boom of the late 1960s. Perhaps to avoid giving hunters a pass to shoot anything that walks on two legs, the Oklahoma bill would only permit the trapping of a sasquatch. Bigfoot slaughter wouldn't be covered by the license.
If the bill passes, Oklahoma won't be the only state to allow hunters to go after the legendary ape-man. In 2012, a Texas wildlife official clarified that hunting—and killing—Bigfoot was technically legal as long as it was done on private property.
[h/t Travel + Leisure]