Rent a Private Island in West Virginia's New River Gorge, America's Newest National Park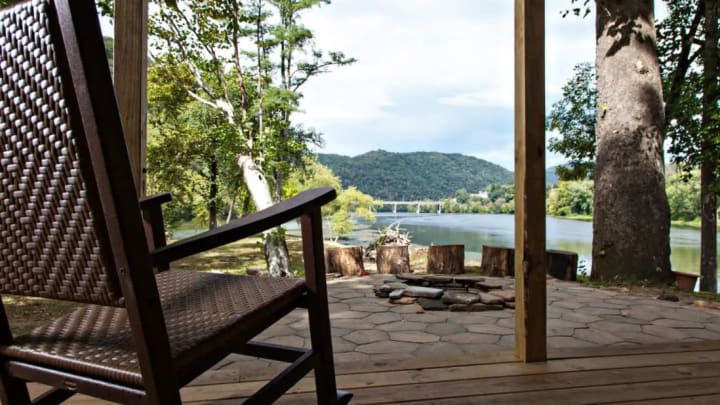 You can grab a private island in West Virginia. / Airbnb
Private islands are no longer the exclusive domain of billionaires and castaways. If you're in or near West Virginia, you can rent your own isolated isle at New River Gorge National Park. The best part? It's a reasonable $332 per night, and far less if you go with a group.
The site, which received its National Park designation in December 2020, is offering accommodations for up to 10 people at a time at a property dubbed the Cabin on Coney Island. (Split that cost among your guests and a group could pay as little as $33 per person.) The land is 7 acres spread across the southern tip of New River Gorge and overlooking the Bluestone, Greenbrier, and New Rivers, and offers everything from hiking to kayaking to whitewater rafting.
You won't have to bring your camping gear, either. The island's cabin has three bedrooms, five beds, and 1.5 bathrooms.
"Mostly what you hear is the river rushing by," Holli Lathroum, marketing manager for MountainPlex Properties, told Travel + Leisure. "When you rent the cabin, you're getting exclusive access to the island, which has paths that are well-manicured, but still feels like you're out in the wild. The cabin lets out right onto a sandy beach and has a fire pit. It's really an amazing place."
The cabin can be reserved on Airbnb.
[h/t Time Out]