25 U.S. Cities and Towns Where Rents Have Increased the Most During the COVID-19 Pandemic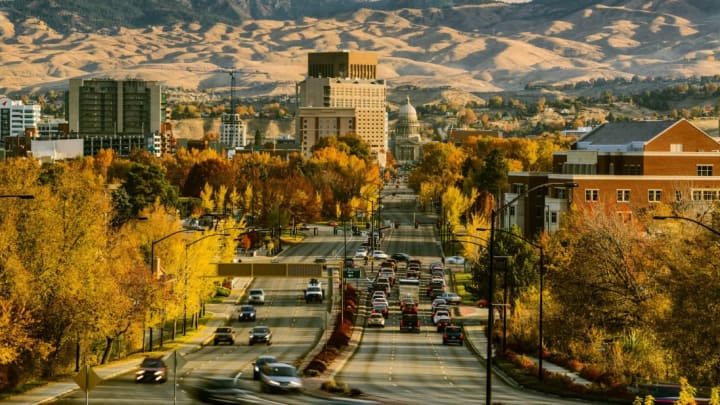 Capitol Boulevard in Boise, Idaho. / vkbhat/iStock via Getty Images
The COVID-19 pandemic has upended many aspects of our lives in the past year, including what we pay for rent. Though the conversation around shifting rent trends usually centers on falling prices in big cities, costs have actually risen in many other parts of the country. A new list from Stacker shows which cities and towns in America saw the most dramatic rent spikes in 2020.
To compile the list below, Stacker looked at data from the Zillow Observed Rent Index from February 2020 to February 2021. They found that while rents dropped in big metro areas like San Francisco and New York, they increased in smaller cities as a result of newly-remote workers seeking more space for less money. These cities are still affordable compared to many large urban centers, but their rental markets have gotten more competitive since the start of the pandemic.
The metro area that saw the steepest rent spike is Boise City, Idaho, with a price increase of 12.6 percent over the year. The Zillow rent index for February 2021 was $1467, which is still 14.1 percent below the national average. Other cities at the top of the list include Spokane, Washington, with a one-year rental growth of 10.6 percent, and Providence, Rhode Island, at 9.8 percent. You can read see the top 25 cities below, or check out the full ranking of the top 50 cities on Stacker.
Even as more offices start to reopen in 2021, people across the country are still planning to relocate in 2021. If you're looking forward to a big move this year, here are some tips to keep in mind.
Boise City, ID
Spokane, WA
Providence, RI
Riverside, CA
Memphis, TN
Provo, UT
Phoenix, AZ
Tucson, AZ
Youngstown, OH
Allentown, PA
Knoxville, TN
Augusta, GA
Syracuse, NY
Bakersfield, CA
Rochester, NY
Greensboro, NC
Las Vegas, NV
Port St. Lucie, FL
Sacramento, CA
Tampa, FL
Fresno, CA
El Paso, TX
Detroit, MI
Albuquerque, NM
Akron, OH
[h/t Stacker]