Want to See the World? CheapTickets Will Pay Your Student Loans for a Year So You Can Travel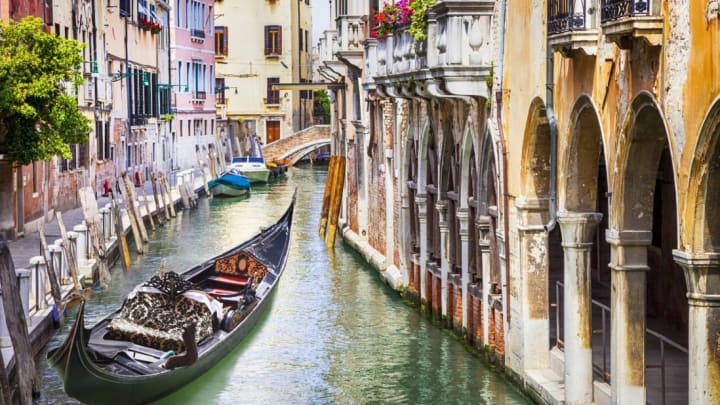 There's a gondola in Venice with your name on it. / Freeartist/iStock via Getty Images
Earlier this month, CheapTickets surveyed 500 U.S. residents between the ages of 22 and 32 who have (or are working toward) college degrees, and found out that about 70 percent of them would travel more if they didn't have student loans. Furthermore, about 25 percent would prioritize traveling over other expenditures if they didn't have to worry about their student loans for a whole year.
Though many federal student loan payments have been paused over the past year as a pandemic relief measure, travel has also largely been paused, too. Now that things are beginning to open up again—the EU, for example, is lifting travel restrictions for fully vaccinated tourists—CheapTickets is sponsoring a contest to cover student loan payments for five travel-happy former (or current) students.
Using a study conducted by the Federal Reserve Bank of New York, the agency landed on $393 as the average monthly student loan payment for college graduates—meaning the annual sum works out to about $4716. That's what you'll receive if you win, in the form of Visa gift cards. Though you're not obligated to spend the prize money on your dream vacation, it's definitely a great opportunity for some guilt-free jet-setting, especially since winners will also earn $250 in CheapTickets' CheapCash, which you can use to book hotels across the globe.
To be eligible, you have to be at least 20 years old, live in the U.S., and either be enrolled in or have completed a college program. The application is open through June 6, and winners will be randomly chosen around June 10.