The World's 10 Safest Cities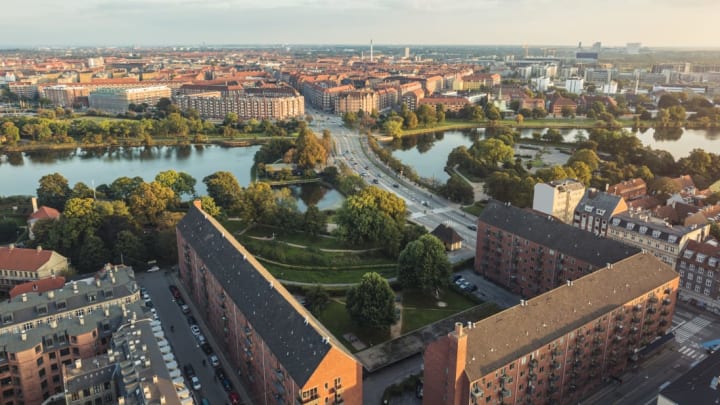 Brzozowska/iStock via Getty Images / Brzozowska/iStock via Getty Images
When it comes to feeling at home, a sense of safety is vital. Numerous threats—from crime to natural disasters—can make an otherwise charming city an uncomfortable place to live. To see where in the world citizens can feel secure, check out the list below.
The Economist ranked 60 cities across 76 key metric for its Safe Cities Index for 2021. In addition to personal safety, researchers looked at how well cities protect their citizens from dangers related to health, technology, the environment, and infrastructure. The Danish capital of Copenhagen was named the safest city overall, with high marks in digital security, personal security, and infrastructure. It's followed by Toronto in Canada, where its infrastructure is strong as well as its environmental disaster preparedness.
When it comes to public health, Asian cities came out on top. Singapore, Tokyo, and Hong Kong were named the places most likely to protect their citizens from illness. In terms of personal safety on the streets, European cities performed better. Along with Copenhagen, Amsterdam and Stockholm dominated this category. You can view the full list of the 10 safest cities in 2021 below.
One country that doesn't appear in this ranking is the U.S. In terms of the criteria that were judged, America couldn't compete with cities in Europe, Canada, Asia, and Oceania. For the safest cities within the U.S., check out this list.
Copenhagen, Denmark
Toronto, Canada
Singapore
Sydney, Australia
Tokyo, Japan
Amsterdam, Netherlands
Wellington, New Zealand
Hong Kong (tied with Melbourne)
Melbourne, Australia (tied with Hong Kong)
Stockholm, Sweden