A Haunted House in Troy, New York, Can Be Yours for $444,444—Ghosts Included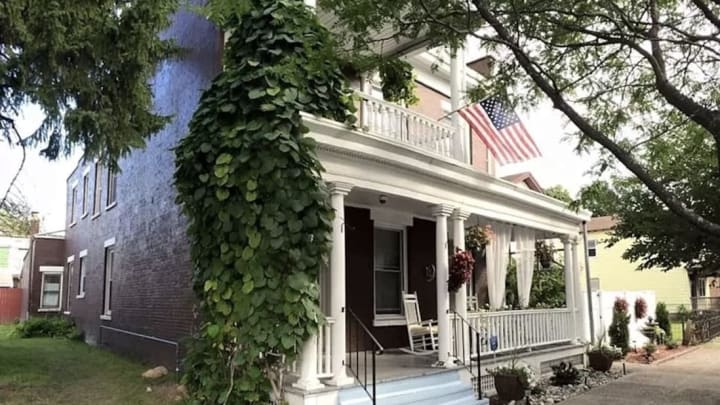 The Enslin Mansion in Troy, New York. / Zillow
Instead of hiding the spooky story behind her newly listed home in Troy, New York, Michele Bell is advertising it front and center. She claims that, in addition to its four bedrooms and two baths, the late-19th-century property comes with nine ghosts. For $444,444, the alleged haunted house can be yours, the Times Union reports.
Bell's great-grandfather purchased the Enslin Mansion in 1919, and it has remained in the family for generations. According to Bell, five of the nine spirits that haunt the home are her deceased relatives. She identifies a sixth ghost as a former tenant who was found dead in the basement, which she now keeps permanently locked after experiencing paranormal activity there.
She doesn't know the identities of the other three ghosts, but there are some possible candidates. Legendary gangster John T. "Legs" Diamond reportedly visited the house when it was a supper club in the early 1900s. He was shot to death in his bed while staying in Albany, New York, in 1931.
Prospective buyers who aren't interested in the home's morbid reputation can still find plenty to love in the listing. Michele Bell previously rented out the queen bedroom as an Airbnb, and she hopes the property will appeal to other entrepreneurs. The space could potentially serve as a restaurant, café, or coffee roaster, the listing states. Playing up the building's haunted history could even be a way to get customers through the doors.
If you're interested in purchasing the property, expect to pay the full asking price. According to Bell, the number 444 is associated with guardian angels, and she doesn't plan on selling the home for any more or less than $444,444. You can view the listing and make an inquiry here.
[h/t Times Union]