3 Ways to Mind Your Memory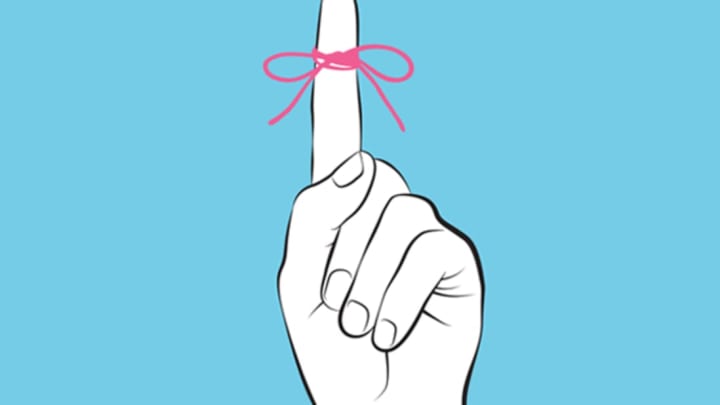 ISTOCK / ISTOCK
Thanks to technology, we rely less on our memories than we probably ever have. Don't want to give in? Try these three things daily to sharpen your recall. No practice needed.
1. JONES FOR JAVA.
At a 2015 conference on Alzheimer's research, scientists presented a study on the impact of alcohol and caffeine on cognitive function in older adults that showed no long-term differences in memory in those who drank alcohol. Even more surprisingly, there was a correlation between moderate caffeine consumption (two to five cups a day) and increased memory abilities in healthy older adults. Irish coffees, all around!
2. STOP WATCHING TV.
At that same conference, another memory study was presented—featuring subjects studied over a remarkable 25 years—that confirmed what you might already suspect: TV is eating at your brain. Adults who spent more time watching television than their less-Netflix-addicted counterparts were 1.5 times more likely to experience cognitive decline over their lifetimes. Is this season of Survivor really that great, anyway?
3. DON'T FORGET TO SLEEP.
A newly published study asked people to remember fake words just before shut-eye, and then again after getting a solid night of slumber. The result? They nearly doubled their "chances of remembering previously unrecalled material" after snoozing. In other words, while we knew rest was vital to accessing memory, there's now evidence that fuzzy memories get more vivid with a good night's sleep.