3 Celestial Events You Don't Want to Miss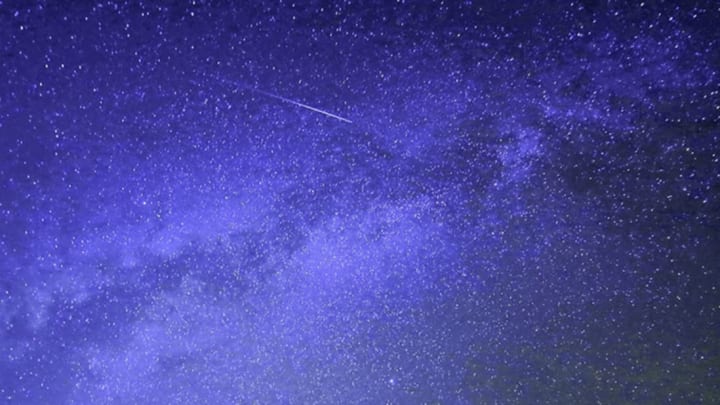 iStock / iStock
Be sure to look up this autumn—the cosmos are putting on a show.
1. A DOUBLE PLANET (OCTOBER 26)
If you didn't see the coupling of Venus and Jupiter in June, don't fret: The two planets will appear to hug closely again on October 26, separated by just over one degree. Start your coffeepot early because the pair will be high in the sky at sunrise. Venus will be especially easy to spot, since it shines about 10 times brighter than Jupiter. To get the best view, look east just before sunrise.
2. TAURID SHOWER (NOVEMBER 4–12)
This meteor shower runs from late September through early December, when Earth passes through the path of the comet Encke. As rocks enter the earth's atmosphere and burn up, fiery streaks will light up the night sky. Midnight on November 12 will offer the best view, says Robert Lunsford of the American Meteor Society. The new moon will make for optimal inky-black skies.
3. GEMINID SHOWER (DECEMBER 12–14)
Geminid is the most dazzling and reliable meteor display of the year, with as many as 120 meteors per hour flitting across the skies. This year will be especially good, since the crescent moon will set early, leaving a pitch-black backdrop. A great time to watch in the Northern Hemisphere is around 1 a.m. on December 14, though you'll see plenty of action all three nights.