An Animated Interview With Bob Dylan, Age 20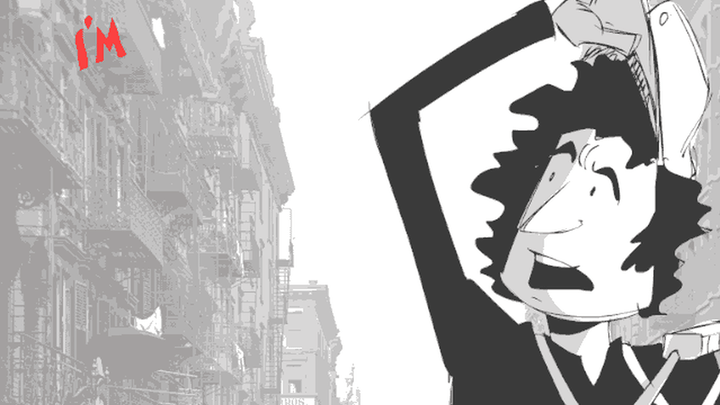 YouTube // Blank on Blank / YouTube // Blank on Blank
Bob Dylan was just 20 when he performed on New York City's WBAI FM program Folksingers Choice. Over the hour, he played some original songs, some covers (by Hank Williams, Howlin' Wolf, and Woody Guthrie), and chatted with host Cynthia Gooding. He tells tall tales between songs, including this classic Dylan line: "I was with the carnival, off and on, six years."
Blank on Blank has animated the interview segments (minus the musical performances), creating this magical five-minute video. Enjoy a very young Bob Dylan, before his first record was released:
You can read a bunch more of this interview, including a transcript, and the full audio of the performance (which is also on SoundCloud). If you're a fan, that full audio is well worth it—starts with a nice performance of Hank Williams's "Lonesome Whistle."