Watch Classic Monty Python Sketches Featuring Wordplay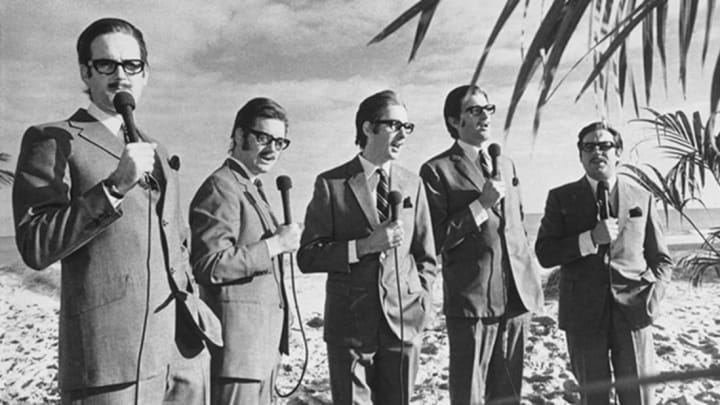 Getty Images / Getty Images
Monty Python is famous for mixing silly and smart to make something masterful. The silliest bits—Ministry of Silly Walks, anyone?—played on broad physical comedy. At the same time, the troupe indulged its nerdy side with sketches featuring complex wordplay. These are my true favorites.
Below, enjoy four brilliant examples of Monty Python playing with language. Please post your favorites in the comments!
THE MAN WHO SAYS THINGS IN A VERY ROUNDABOUT WAY
This sketch starts with a very straightforward premise, then goes utterly off the rails as a series of men appear who speak only the beginnings, middles, or ends of words. Delightful. (Note: there's a transcript in two parts that may help you follow along.)
THE MAN WHO SPEAKS IN ANAGRAMS
And then there's this delightful bit, which is exactly what it says on the tin. Check the transcript.
THE WOODY SKETCH
A family delights in the sounds of words. Deeply silly. Behold, the woody transcript.
"ROMANES EUNT DOMUS" (FROM LIFE OF BRIAN)
Latin is hard. (Transcript.)