Can You Spot the Slug and Snail in This Garden Brainteaser?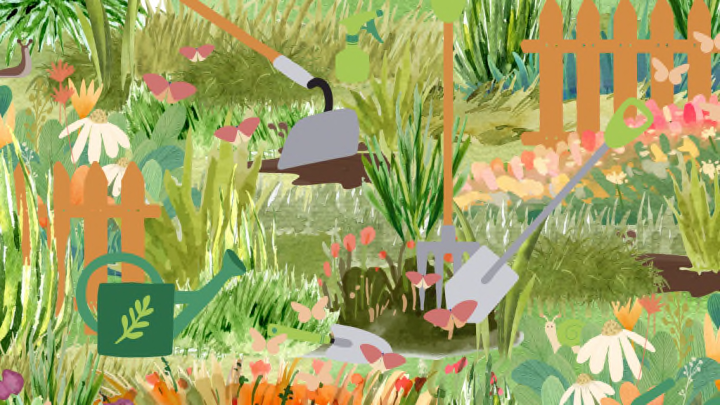 A snail and a slug are hidden in this vibrant scene. Can you spot them? / SGS Engineering
'Tis the season for gardening—and dealing with garden pests. The colorful image below features two of them, though you may have trouble spotting them among the flowers and gardening tools. If you're tired of getting your hands dirty in your own flowerbed, take a break from the outdoors and try solving this hidden object puzzle from SGS Engineering.
SGS Engineering
The tool supplier released this floral brainteaser ahead of the arrival of summer in June. Hidden among the tall grass, flowers, and shovels are two uninvited guests: a slug and a snail. The average person can find both mollusks in 90 seconds, while less than 20 percent of people are able to find them in under a minute. Take a good look at the image above and see if you can beat that time.
While some creepy crawlies pose a threat to your perennials, slugs and snails aren't always as bad as they look. They convert the plant debris in your garden into nitrogen-rich fertilizer that boosts the overall health of your soil. Of course, healthy soil won't do you much good if all the seedlings in your yard have been munched to stubs. A couple of slugs and snails—as pictured above—can be a welcome addition to your garden, but an out-of-control population should be taken care of with natural deterrents.
Still struggling to solve the puzzle? You can find the solutions circled in the image on the next page. Click here for more entertaining brainteasers.