The Quick Eight: Eight Author-Musicians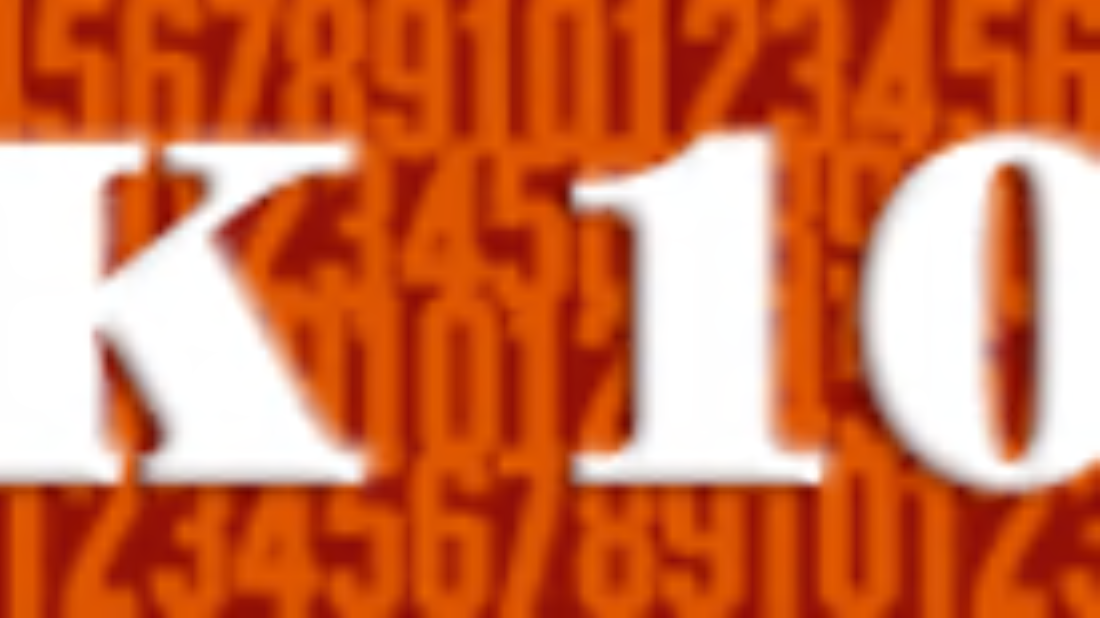 Sometimes, people are just so creative and full of thoughts that a single outlet for creativity is simply not enough. This does not apply to me. The only instrument I can wail on is the kind that limits you to five plastic buttons for your "notes." These eight authors, however, like to put down their pens and pick up an axe when they're feeling particularly saucy. OK, it's not always an axe. Sometimes it's a piano, and sometimes they just sing. But any way you slice it, they're more talented than I.
1. Stephen King. He plays a mean rhythm guitar in an all-writer rock band called the Rock Bottom Remainders. He and some of the other people on this list get together approximately once a year and "tour" in support of various reading and writing charities (Get Caught Reading and the American Booksellers Foundation for Free Expression among them). They have raised more than $1.5 million for their charities since the motley crew first got together in 1992. It should be noted that King plays a custom black guitar with mother-of-pearl spiders crawling up the neck. Would you expect any less?
2. Dave Barry plays lead guitar and sings in the same band, but don't let the band's website fool you (the members of the band like to play up how awful they are) "" Barry has some musical background. While attending school at Haverford College, Barry played in a band called Federal Duck.
3. Amy Tan apparently harbors not-so-secret aspirations to become a dominatrix. Or maybe she's just really into her Rock Bottom singer alter ego, who wears lots of strappy leather, studded collars and carries a whip around on stage. Yes, we are talking about Amy Tan, the author who writes touching drama about Chinese-American mother-daughter duos discovering what makes each other tick. Her signature song is "These Boots Are Made For Walkin." During the song, of course, she wears knee-high leather boots.
4. Daniel Handler. You might not know the name, but I bet you know his alter ego, Lemony Snicket. Handler is the man behind the morose A Series of Unfortunate Events, but he also provides his considerable talent on the accordion for The Magnetic Fields and The Gothic Archies (I love that name).
5. Mitch Albom. Some of you probably know about Mitch Albom the sportswriter and ESPN personality, and others might be fans of Mitch Albom the novelist, who wrote Tuesdays with Morrie and The Five People You Meet in Heaven. But there's also Mitch Albom the lyricist and musician. He wrote the lyrics for a 1992 made-for-T.V.-movie called Christmas In Connecticut, and he also wrote a song about a hockey player called "Hit Somebody (The Hockey Song)". Warren Zevon recorded it before his death and both David Crosby and David Letterman contributed vocals to the song. Albom plays keyboards with the Rock Bottom Remainders and sometimes comes out dressed as Elvis during shows.
6. Ricky Gervais is an actor as well as a writer, I know, and I wasn't including actors because it seems like the actor/singer crossover field is pretty huge and unimpressive. But this one is too good to ignore. In 1982, Ricky and his friend Bill Macrae formed a group called Seona ("Shawna") Dancing. They released two singles in 1983 before disbanding, and, lucky for us, there's a video:
7. Greg Iles. If you're a fan of mysteries, you probably know Greg "" he's responsible for eight best-sellers and the screenplay for Trapped, a 2002 film starring Charlize Theron. But he was also in the band Frankly Scarlet, but quit the music biz when his first novel, Spandau Phoenix got picked up.
8. Barbara Kingsolver. Before The Poisonwood Bible author was typing out stories, she was tickling another kind of keys "" the ivory kind. She studied classical piano and even went to DePauw University on a piano scholarship. She changed her mind somewhere along the line, though, and ended up majoring in biology. But she put her keyboard skills to good work for a couple of years when she played for the Rock Bottom Remainders. When she stepped out in 1994, Mitch Albom was there to take her place.
Know of anyone I missed? Share them in the comments!