The Quick 9: Nine Wicked Facts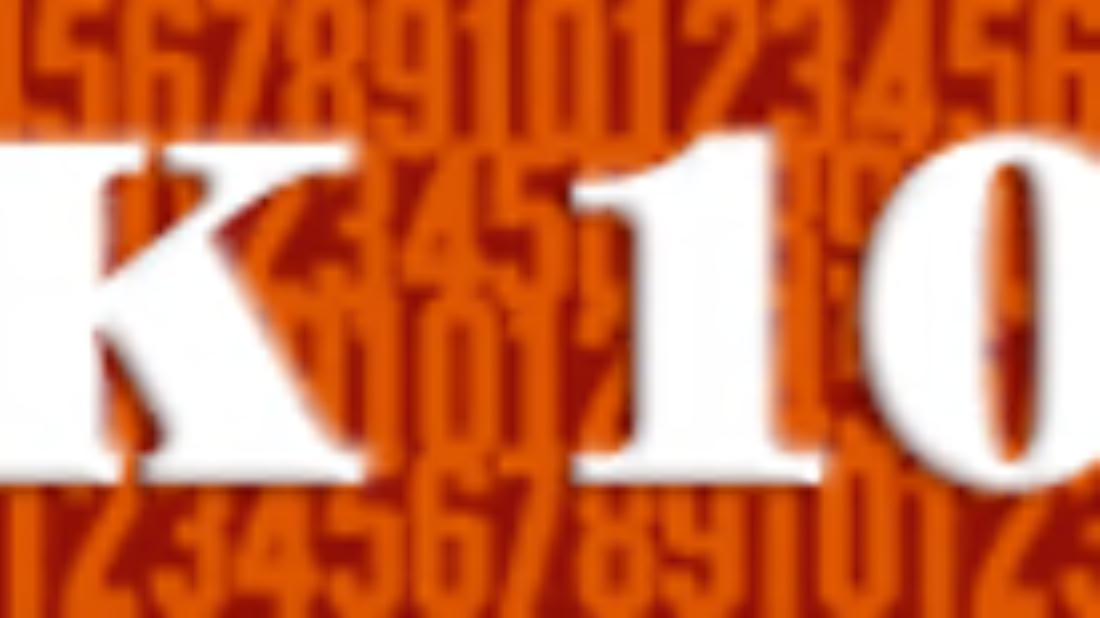 I'm, oh, five years behind the rest of the world, but I finally saw Wicked. It was, as promised, awesome. Even my husband liked it (although he still wonders why they have to sing everything). I was so taken with it I had to come home and do a little research on its background "" here's what I found out.
1. Although Gregory Maguire's book by the same name of the musical had been out since 1995, the idea to turn it into a musical didn't happen until three years later. Lyricist and composer Stephen Schwartz was on vacation with friends in 1998 when one of them mentioned that she had just read a really interesting book about the Wicked Witch of the West. Schwartz said the very idea hooked him immediately and as soon as he got home he had his lawyer find out who owned the rights to the book. It took another five years for the musical to be realized; it debuted on Broadway in October 2003.
2. The show was an amazing smash hit right from the get-go. Whereas it usually takes most successful productions two to three years to recover the original investment, Wicked made up the $14 million investment in just 14 months.
3. The Wicked Witch didn't actually have a name in L. Frank Baum's Oz books. When Gregory Maguire wrote Wicked, he named her using Baum's initials "" L.F.B. = El-pha-ba.
4. Wicked opened its third company at the Ford Center for the Performing Arts in 2005. This theater was once known as the Oriental Theatre, and it's where Judy Garland made her vaudeville debut as Baby Frances Gumm of the Gumm Sisters.
5. Those of us who aren't super familiar with the world of Broadway might not know some of the big theater stars who have had roles in Wicked. But I bet you know these: the original cast included Idina Menzel as Elphaba, Kristin Chenoweth as Galinda and Joel Grey as the Wizard. In other tours and productions, Ana Gasteyer of SNL fame has played Elphaba, Taye Diggs and Joey McIntyre have played Fiyero, Ben Vereen has played the Wizard and everyone's favorite Golden Girl hussy, Rue McClanahan, has played Madame Morrible.
6. You'd probably never recognize it, but there's a tiny little tribute to "Over the Rainbow" in the song "Unlimited/I'm Limited" theme. It's only the first seven notes of the song because, Schwartz said, copyright law dictates that eight notes can be considered the theft of a song. "Of course it's obviously it's also disguised in that it's completely different rhythmically. And it's also harmonized completely differently.... It's over a different chord and so on, but still it's the first seven notes of 'Somewhere Over the Rainbow,'" he said.
7. One of the big, showstopping songs of the musical is "Defying Gravity," the closing number of the first act. Idina Menzel has even recorded a dance version of the song and various artists have done cover versions. Despite the song's popularity, it's consistently outsold on iTunes by another song from the first act: "Popular" (appropriate, right?)
8. The original show contained a song that introduced the character of Fiyero called "Which Way's the Party," but test runs showed that it didn't mesh well with the rest of the story. Schwartz took the summer to develop something new, and when he came back, he had written "Dancing Though Life."
9. If you're like me, you watched the show and thought, "How does Elphaba's makeup not rub off on everything she touches?" The answer? MAC makeup, and yes, it already came in that color of green. They dilute it a little bit with water; Menzel likens the makeup application as watercoloring. You can see her getting the green treatment here:
Any Wicked aficionados out there who can give us the scoop on some more fun trivia? I hear there's a book called Wicked: The Grimmerie that has all kinds of secrets and tricks within. Anyone have it?