New App Looks at Bike Share Programs and Public Transit When Planning Your Route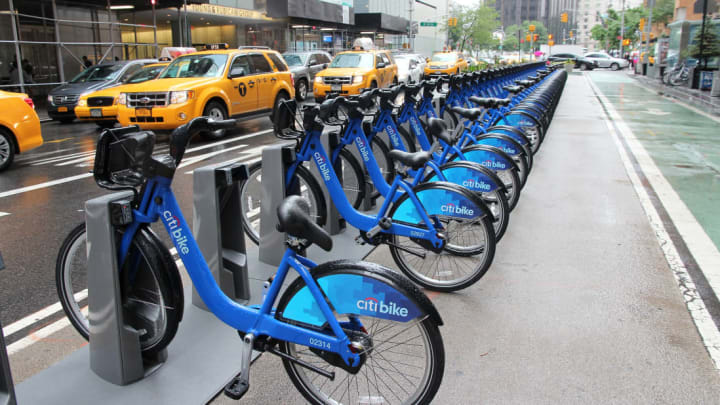 iStock / iStock
Navigation apps aren't just for users traveling by car—as Engadget reports, Coord (a spin-off of Sidewalk Labs, which is a product of Google's parent company Alphabet) has released a route-planning web app that focuses exclusively on bikes and public transit.
Over the past several years, Google Maps has been gradually getting better at having clear, up-to-date public transportation options for users in major cities. Coord's new routing API takes this one step further: In addition to incorporating live data from bus and subway systems, it looks at bike sharing services, both docked options, like Citi Bike and Capital Bikeshare, and dockless ones, like Spin and Jump. Depending on transit schedules and the availability of bikes and bike docks, the app will calculate the best combination of transportation options to get you to your destination. If you're only interested in biking, Coord also offers a bike share API that cuts public transit out the equation altogether.
This new app from Coord is the mapping platform's latest attempt to develop navigation tools that better fit the needs of consumers. In April, they released an early version of their Curb Explorer feature, which uses a color-coded system to indicate where drivers are allowed to park when.
Coord's newest routing tool is just a demo, and it's only available for New York and Washington D.C. for now. But as bike share programs gain popularity, the new API or something similar to it could show up in mobile-based navigation apps like Google Maps in the future.
[h/t Engadget]