New Health-Monitoring Litter Box Could Save You a Trip to the Vet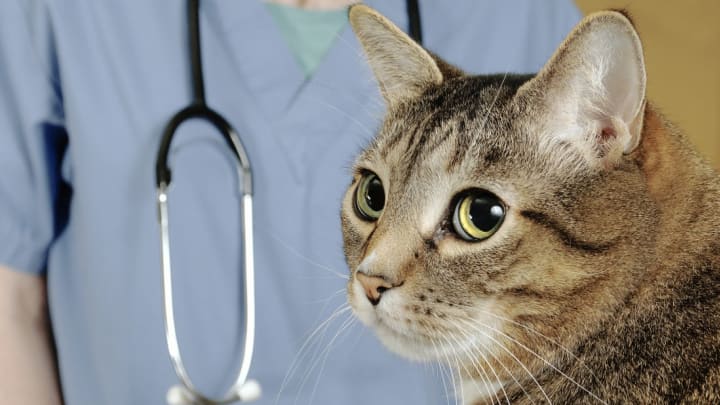 iStock / iStock
Unsure if your cat is sick or just acting aloof per usual? A "smart toilet" for your fur baby could help you decide whether a trip to the vet is really necessary.
Enter the Pet Care Monitor: More than a litter box, the receptacle is designed to analyze cat urine for health issues, The Asahi Shimbun in Tokyo reports. Created by the Japan-based Sharp Corporation—better known for consumer electronics such as TVs, mobile phones, and the world's first LCD calculator—the product will be available for purchase on the company's website starting July 30 (although shipping limitations may apply).
Sensors embedded in the monitor can measure your cat's weight and urine volume, as well as the frequency and duration of toilet trips. That information is then analyzed by an AI program that compares it to data gleaned from a joint study between Sharp Corp and Tottori University in Japan. If there are any red flags, a report will be sent directly to your smartphone via an application called Cocoro Pet. The monitor could be especially useful for keeping an eye on cats with a history of kidney and urinary tract problems.
If you have several cats, the company offers sensors to identify each pet, allowing separate data sets to be collected and analyzed. (Each smart litter box can record the data of up to three cats.)
The Pet Care Monitor costs about $225, and there's an additional monthly fee of roughly $3 for the service. Sharp Corporation says it will continue developing health products for pets, and it has already created a leg sensor that can tell if a dog is nervous by measuring its heart and respiratory rates.
[h/t The Asahi Shimbun]