Details About Game of Thrones Season 8's Opening Moments Have Been Revealed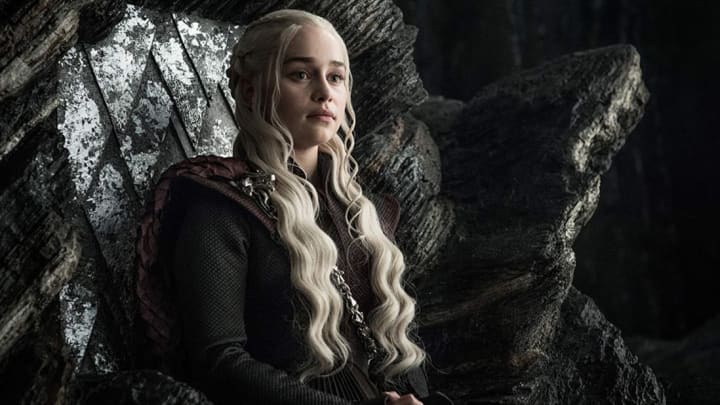 HBO / HBO
As fans desperately await the eighth and final season of Game of Thrones, any bit of information regarding the series is big news. Surprisingly, this week brought some major reveals, as ​Entertainment Weekly released the first ​official photo of the season, along with a cover story that gave readers a glimpse into what we can expect from season eight.
In addition to quotes from series stars Kit Harington and Emilia Clarke, who both shared similar sentiments on how "relentless" filming for the final season was, the story also offered a brief description of the new season's opening moments.
According to EW, the first episode opens at Winterfell and features several callbacks to Game of Thrones's first episode: "Instead of King Robert's procession arriving, it's Daenerys and her army. What follows is a thrilling and tense intermingling of characters—some of whom have never previously met, many who have messy histories—as they all prepare to face the inevitable invasion of the Army of the Dead."
Although George R.R. Martin has told fans to expect a ​"bittersweet" ending, we're ready for it. It's been well over a year since the series' seventh season finale aired last August, and despite the possibility that all of our favorite characters may not survive the next season, we're ready to find out.
Though there's still no official release date, it has been confirmed that Game of Thrones will return in the first half of 2019.