You Could Win a Free Trip to New Zealand, Spain, or Peru—Just for Voting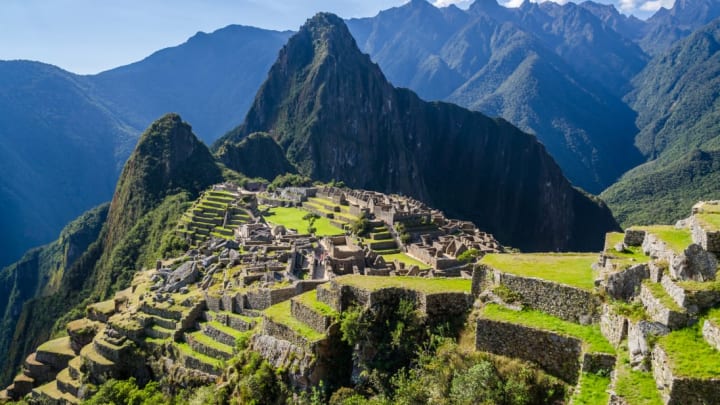 iStock/mijastrzebski / iStock/mijastrzebski
There are a lot of reasons to cast your ballot in the upcoming election, but if a particular political issue, candidate, or a sense of civic duty hasn't already convinced you to make your way to the polls on Tuesday, Contiki has a pretty compelling pitch. According to Thrillist, the travel company is giving one young voter a free trip to an alluring destination just for casting a ballot.
If you're between the ages of 18 and 35 and cast a ballot in this year's midterm election, you're eligible to win a trip on one of five Contiki guided tours with destinations across the globe. The lucky contest winner can choose between 15 days in Spain, Morocco, and Portugal; nine days in Cambodia and Laos; eight days in Peru; nine days on New Zealand's South Island; or eight days in Egypt. The tours include accommodations and some meals, plus the winner will get $1000 in airfare credit to get there.
Entering is as easy as posting a selfie. Follow Contiki on Instagram, post a picture with your "I Voted!" sticker or your mail-in ballot, and tag @Contiki with the hashtag #votewithnoregrets. (Thrillist points out that it's illegal in some states to take a picture of your ballot, so make sure to check the regulations in your state, and when in doubt, stick to the "I Voted!" sticker selfie.)
Entries are already being accepted for early voters, but all entries need to by in by tomorrow evening. The winner will be announced on November 7. Read the full rules here, then go ahead and make your plan to head to the polls.
Check here to see if your employer has to give you time off to vote, and if you want more information about what's on the ballot in your area, try asking Alexa.
[h/t Thrillist]