Game of Thrones MetroCards Are Coming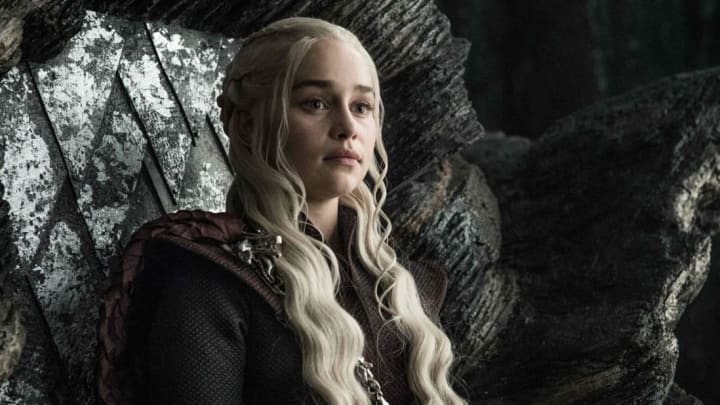 HBO / HBO
If your commute feels more like traveling across the Seven Kingdoms than hopping over to the next borough, the Metropolitan Transit Authority of New York City has a treat for you. As Gothamist reports, a limited supply of Game of Thrones-themed MetroCards will be available at the Grand Central subway station beginning today, December 4.
The special-edition Game of Thrones MetroCards come in four variations, each depicting a different character from the HBO series: Cersei Lannister, Jon Snow, Daenerys Targaryen, or the Night King. If you have your heart set on collecting them all, you may have to be persistent. The MetroCard vending machines and booths will be dispensing the cards at random, so you don't get to choose.
The MTA has sponsored similar subway takeovers in the past: David Bowie received his own MetroCards earlier this year, and Twin Peaks-branded cards appeared in vending machines in 2017. As part of the latest campaign, the Grand Central subway station has been decked out in ads promoting the final season of Game of Thrones, which will premiere on HBO in April 2019.
Fans looking to pick up a special MetroCard should act fast: Only 250,000 of them were made for the promotion, though based on the response to limited-edition cards dispensed in the past, they'll likely be resold for much more than the $1 card fee.
[h/t Gothamist]