George R.R. Martin Calls the Internet 'Toxic' Following Game of Thrones Backlash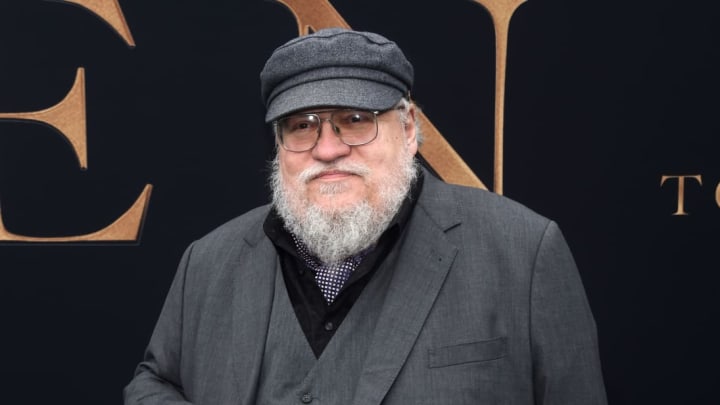 Amanda Edwards, Getty Images / Amanda Edwards, Getty Images
Game of Thrones's final season was memorable for a variety of reasons, including hitting all-time viewership records for HBO—first with its season premiere, which was watched by approximately 17.4 million viewers, and again with its finale, which saw 19.3 million people tune in. But not even the show's most diehard fans were happy with the turns the show's main characters and their storylines took. In fact, they were so enraged by the storytelling decisions made by showrunners David Benioff and D.B. Weiss that a petition was started demanding that season 8 be remade with "competent writers." To date, it has garnered more than 1.5 million signatures.
Fans were so vocal about their complaints over the final season that several of the show's stars, including Sophie Turner, spoke out against the backlash. "It's disrespectful to the crew, and the writers, and the filmmakers who have worked tirelessly over 10 years, and for 11 months shooting the last season. Like 50-something night shoots," Turner said of the petition during a May interview with The New York Times.
Even A Song of Ice and Fire author George R.R. Martin had something to say about the volatile reaction to the epic series's ending. In a recent appearance on Leonard Maltin's podcast Maltin on Movies, Martin said:
"The Internet is toxic in a way that old fanzine culture and fandoms—comics fans, science fiction fans—in those days, was not. There were disagreements. There were feuds, but nothing like the madness that you see on the internet."
Martin also spoke about Game of Thrones as a phenomenon, admitting he doesn't think he'll ever be involved in such a large project ever again. "The scale of Game of Thrones's success has—reaching all over the world and invading the culture to [such an extent]—it's not something anyone could ever anticipate, not something I expect to ever experience again," he said.
[h/t IndieWire]