21 Things You Might Not Have Known About The Office
In 2005, a group of Americans were tasked with adapting beloved British series The Office. They rose to the high expectations and managed to create a successful comedy that ran for nine seasons. Here are 21 things you might not have known about the show.
1. B.J. Novak was the first person cast.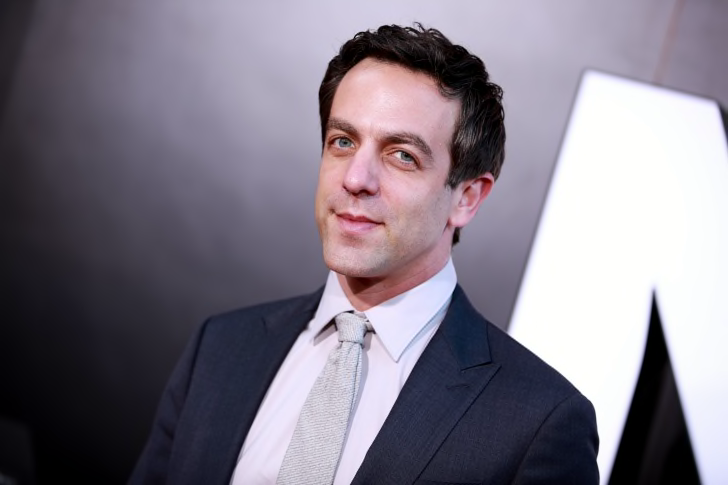 The show's producer, Greg Daniels, was inspired by his time on Saturday Night Live and wanted to hire a writer-performer. Other writer-performers who were later added include Mindy Kaling (Kelly) and Paul Lieberstein (Toby). Michael Schur, who wrote and produced the show, played Dwight's cousin, Mose.
2. The cast could have been a lot different.
For instance, Adam Scott auditioned for the part of Jim Halpert. Seth Rogen was in the running to play Dwight Schrute. Eric Stonestreet, who is now on Modern Family, auditioned for Kevin. Before getting cast as Angela, Angela Kinsey auditioned for Pam. Bob Odenkirk was originally cast as Michael Scott but was replaced by Steve Carell when the show he'd been working on, Come to Papa, was cancelled.
See Also: 12 Outrageous Fan Theories About The Office
3. John Krasinski's Office audition didn't go too well.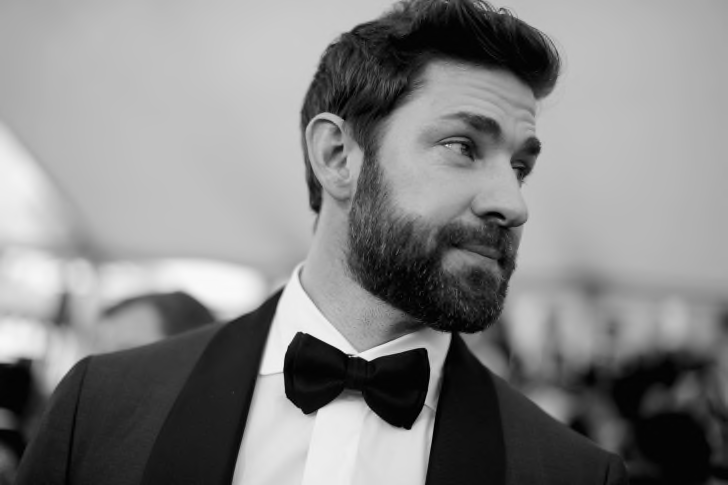 First of all, he was supposed to audition for Dwight, but he convinced the casting directors to let him read for the part of Jim. Secondly, he got into some trouble in the waiting room. A man eating salad in the room asked him if he was nervous. Krasinski answered, "You know, not really. You either get these things or you don't. But what I'm really nervous about is this show. It's just I love the British show so much and Americans have a tendency to just really screw these opportunities up. I just don't know how I'll live with myself if they screw this show up and ruin it for me." The man responded, "My name's Greg Daniels, I'm the Executive Producer." Still, Krasinski managed to get the part.
4. Phyllis Smith was a casting agent for the show before she got the part of Phyllis.
She was reading the script with some auditioning actors when director Ken Kwapis decided that she was the one who should be cast.
5. Even if they weren't writers, Daniels wanted to make sure his actors had a background in improvisation.
He has said, "Improv is a good tool to make it seem more natural."
6. The pilot was shot with essentially the same script as the pilot from the British show.
Many viewers questioned this decision, but it had to be done considering NBC bought an adaptation. Daniels believes that the show really branched out into its own entity in the second season.
7. It was hard for the cast and crew to have faith early on.
During the first season, NBC executives would show up on set, bringing a lot of pessimism. According to John Krasinski, they would say things like, "This episode is so good—unfortunately, it's the last one we're going to do."
8. One thing that helped save the show was iTunes.
Around the second season, when NBC made the show available on the platform, it took up four of the top five slots for downloaded television shows. That's when the people behind the show learned that their audience skewed young, rather than the white-collar workers they thought would be watching.
9. The Scranton branch of Dunder Mifflin is located at 1725 Slough Avenue.
That's not a real street in the actual Scranton, Pennsylvania, though—it's a reference to the original version of the show, which takes place in Slough, England.
10. The computers on set really worked.
They even had Internet, which helped the cast feel like they were in a real-life office.
11. In the season two episode "Performance Review," Michael reads papers from his suggestion box.
One of the messages comes from "Tom," who wrote, "We need better outreach for employees fighting depression." Then, he's reminded that Tom killed himself. During a 2007 Office Convention, a group of writers proposed that this suicide was why the documentary crew showed up in Scranton. They wanted to document how the office was dealing with the suicide before turning to simpler storylines.
12. Steve Carell improvised his kiss with Oscar Nunez in the season three episode, "Gay Witch Hunt."
The script only called for a hug. Nunez recalled, "We were just supposed to hug, and he kept hugging me. And that particular take he came in really close, and I'm like, 'Where is he going with this?' Oh, dear, yes here we go."
13. The actors weren't the only ones who could improvise at any moment.
In season five, Pam closes her dorm door on a camera person, who lets out an audible sigh. That was an impromptu moment from the director of photography, Randall Einhorn.
14. The writers had a clear vision for how Jim's proposal to Pam would look.
They wanted to shoot it at an actual rest stop on the Merritt Parkway, but it would have cost $100,000. Plus, they wouldn't be allowed to use fake rain, which was important to the scene. So, the crew built a replica of the Parkway and a rest stop. The shot ended up costing $250,000. Daniels described the scene as "the most expensive and elaborate shot we've ever done, but it's also sort of the highlight of five years of storytelling."
15. There was Dunder Mifflin paper.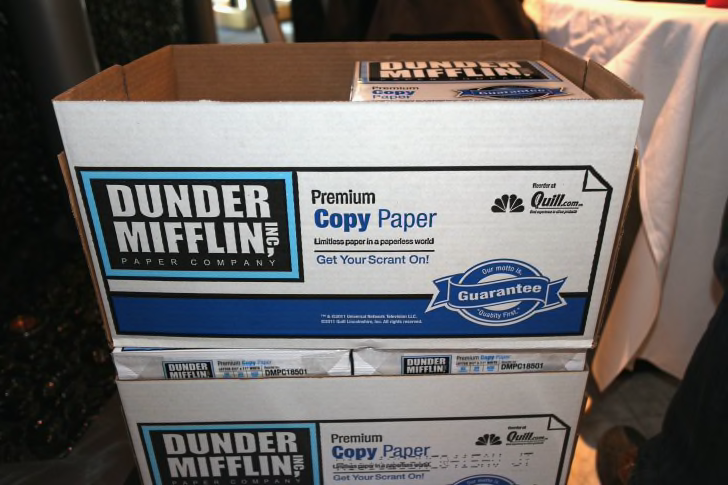 In 2011, the company Quill.com, owned by Staples,
announced
that they would start selling Dunder Mifflin paper. At the time, their director of innovation explained, "Paper…is a race to the bottom as paper usage is going down. We're looking for different pop culture phenomena and external brands that we can tie to these mundane product categories to differentiate. That's really how initially pairing copy paper and Dunder Mifflin came about."
16. When Steve Carell left the show after seven seasons, he was still adored by the cast and crew.
Up until that point, he had always been number one on the call sheet. So, when he left, they "retired" the number one, and it didn't appear on the call sheet again.
17. Andy became manager in the final two seasons because he was a people person.
Lieberstein, who was showrunner at the time, said, "The Andy character is very different from Michael, but one of the things they have in common is that they both put people first and relationships first." The writers also considered promoting Darryl, but decided that he was "too rational and smart to be the manager," so he couldn't cause as many disasters.
18.James Spader was originally only supposed do a cameo in the seventh season finale.
The writers liked him so much that they asked him to expand the role.
19. The showrunners didn't tell network executives that Steve Carrell was going to appear in the finale.
According to Daniels, "We shot the Steve stuff and we kept it out of the dailies and didn't tell them about it. At the table reading, we gave the Steve Carell lines to Creed."
20. After the show ended, Dwight was supposed to get a spinoff called The Farm on NBC.
But the network passed on the show in 2012. According to Rainn Wilson, "The timing was wrong."
21. Parks and Recreation is sort of an Office spin-off.
Although The Farm never happened, and neither did a proposed Andy Bernard show based on An American Family, you can view Parks and Recreation as a kind of spinoff. It was developed by the same producers and was originally going to be a spinoff before Rashida Jones got cast after playing a separate character on The Office.