11 Gifts Perfect for Celebrating Star Wars Day
With The Mandalorian breathing new life into the Star Wars franchise over on Disney+ and The Rise of Skywalker wrapping up the nine-movie epic this past December, there's a lot for fans of a galaxy far, far away to still be buzzing about. But any Star Wars junkie knows that the real highlight of the year comes on May 4, a.k.a. Star Wars Day, a time to celebrate the franchise with new merchandise and surprise announcements. And if you're looking to mark the occasion by picking up some new collectibles for yourself or a loved one, we've got a wide array of choices below.
1. Star Wars Jedi: Fallen Order; $38-$56
With the awesome power of a lightsaber by your side and all the Force abilities you could hope for at your literal fingertips, Star Wars Jedi: Fallen Order is the ultimate piece of wish fulfillment for gamer whoever daydreamed about hacking and slashing their way through the Empire and matching blades against intergalactic baddies. But the game is about more than just mashing buttons: Players are also tasked with exploring planets, scouring for collectibles, and solving puzzles. Plus, for the lore obsessives out there, the story fills in some of the gaps for all three movie trilogies.
Buy It: Amazon (PlayStation 4, Xbox One)
2. Yoda Lego; $100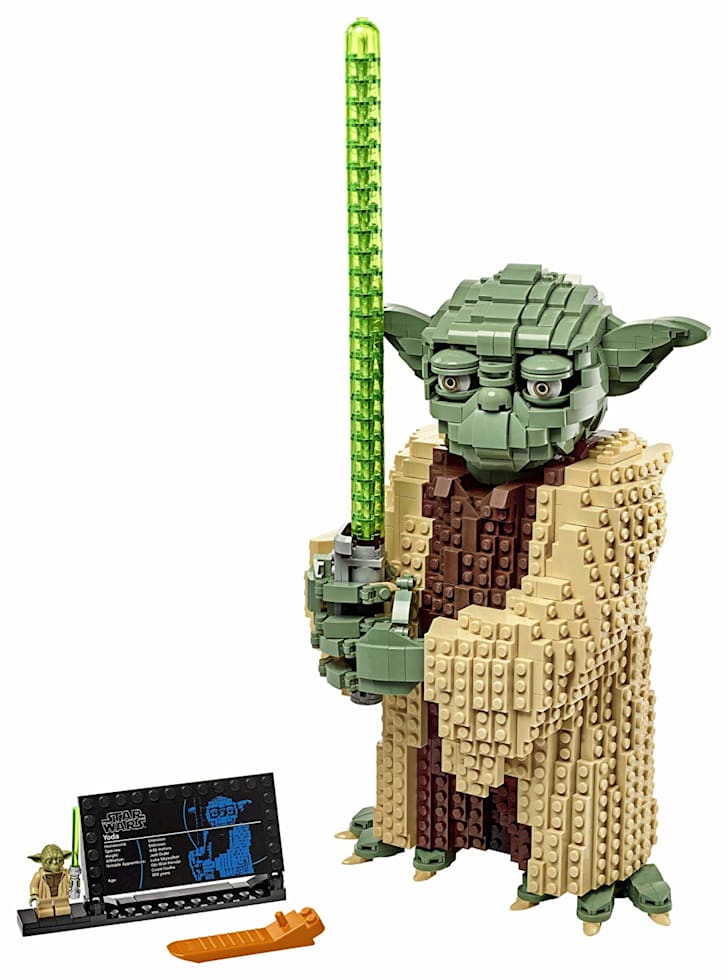 There's little doubt that a 1771-piece Yoda set is an exercise in pure excess, but therein lies the charm. From his wise eyes and shimmering green lightsaber, to his gnarly yellowed toenails, LEGO got every detail of the backward-talking Jedi Master down pat, and for Star Wars fans that like to put a little work into their collectibles, this set is well worth the $100. According to Wookieepedia, the real Yoda (well, the puppet) is about 26 inches tall, so this 16-inch set isn't quite life-sized, but it's more than big enough to be the centerpiece of any Star Wars display.
Buy It: Amazon
3. Chewbacca Slippers; $26-$30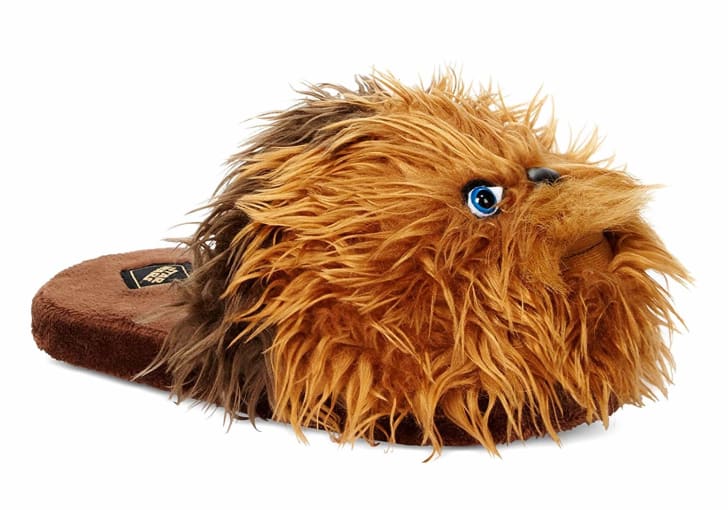 Chewbacca may be a fierce wookiee warrior, but his pelt looks like it would be pretty comfy to be wrapped up in. The pop-culture obsessives at Bioworld must agree, because they took that flowing Kashyyykian hair and turned it into a pair of extra-cozy slippers to lounge around the house in during the winter.
Buy It: Amazon
4. Phone Cases; $37-$56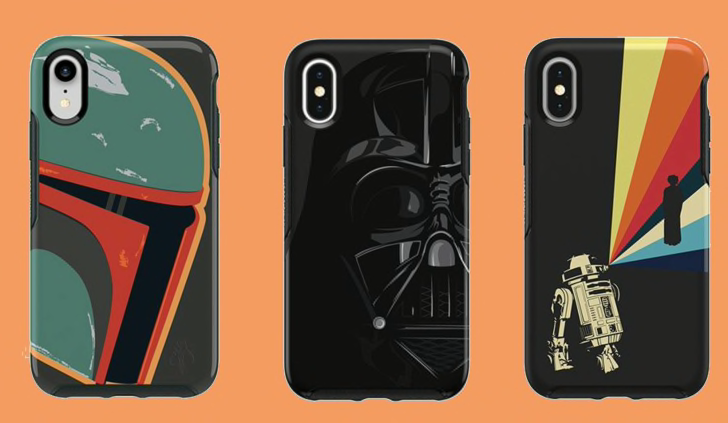 These phone cases from OtterBox stand out through their simplicity. The company's stripped-down Boba Fett, stormtrooper, and Darth Vader designs are bold, without being overcrowded or overwhelming. And their R2-D2 case has a bit of retro charm to it. These cases fit a variety of iPhone models, including the iPhone 7Plus/8 Plus, iPhone Xs, and iPhone XR.
Buy It: Otter Box
5. Star Wars Art: Ralph McQuarrie; $132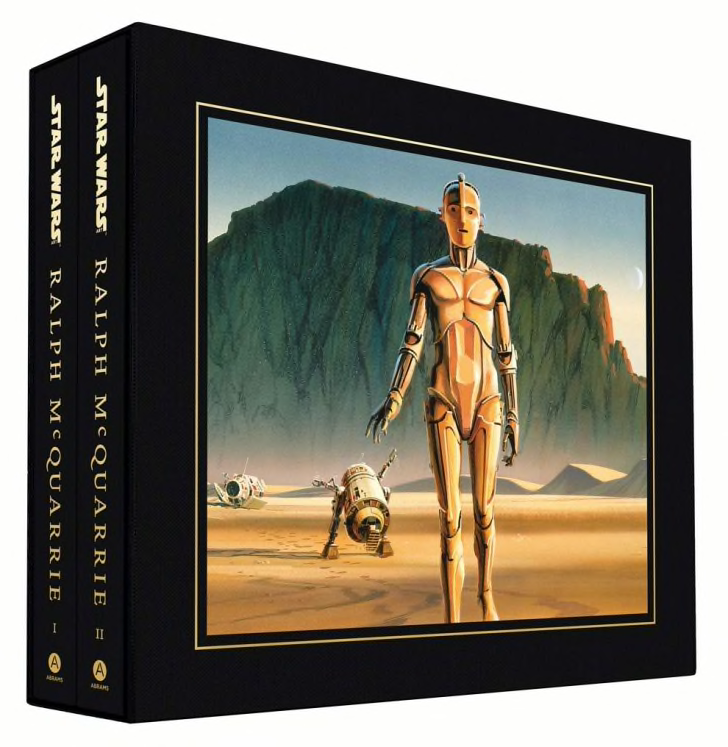 George Lucas may have been the man to put words to paper on the original Star Wars script, but someone had to figure out what all of these protocol droids and stormtroopers and jawas would actually look like on the screen. Luckily, Lucas had artist Ralph McQuarrie to visualize his quirky space Western decades ago, giving life to characters like C-3PO, Darth Vader, and a whole fleet of vehicles and planetary systems. This book reproduces McQuarrie's gorgeously painted contributions to the Star Wars lore, from the early concepts that were left on the cutting-room floor to the more finalized versions we'd see in the movies. If the book is out of your price range, Amazon also has a collection of postcards featuring McQuarrie's Star Wars art on them. You can order a box off 100 here.
Buy It: Amazon
6. Star Wars: The Original Topps; $20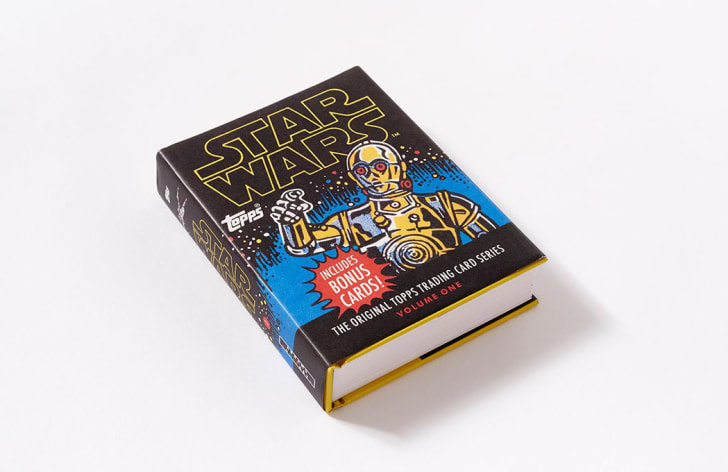 Trading cards may not have the relevancy they once did, but for Star Wars fans who couldn't wait to tear open pack after pack in the hopes of scoring a rare Darth Vader or an overly excited C-3PO, the unique experience has yet to be replicated. This book features high-quality reprints of the fronts and backs of all 330 cards and the 55 special-edition stickers from the original Star Wars line, which was produced by trading card juggernaut Topps in '77 and '78. Far more budget-friendly than the prestige art books on the market, this tiny-but-mighty conversation piece packs plenty of vintage wonder. Once you graduate from the original, you can snag books featuring the cards from The Empire Strikes Back and Return of the Jedi.
Buy It: Amazon
7. Slave I LEGO set; $120
Though it's only in Empire Strikes Back for a few moments, Boba Fett's Slave I ship sports a unique design (it kinda looks like a steam iron!) that has remained one of the franchise's best for the past 40 years. And with this 1007-piece LEGO set, you can build your own version of the bounty hunter's dreaded vehicle, complete with minifigures of Han (in and out of carbonite), Princess Leia, Zuckuss (for you hardcore fans out there), and Boba himself. You can even open and close the cargo hold to suit all your smuggling needs.
Buy It: Amazon
8. Star Wars Monopoly; $27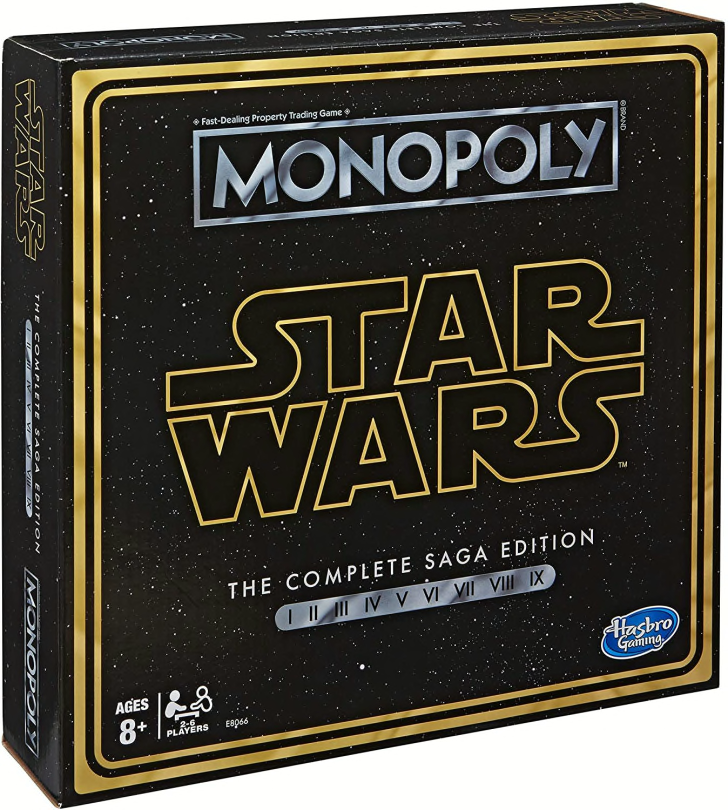 It's the classic Monopoly, but with Darth Vader, Han Solo, C-3PO, and more as the tokens, and X-Wings and Tie-Fighters as houses and hotels. It includes references to all three Skywalker saga trilogies, too, so it'll keep up with the more modern Star Wars lore.
Buy It: Amazon
9. death Star Cheese Board; $45
For your next swanky dinner party, break out this Death Star cheese board that swivels open to reveal stainless steel utensils designed for slicing and serving your favorite Brie or Manchego.
Buy It: ShopDisney
10. Star Wars Sugar Skull Socks; $17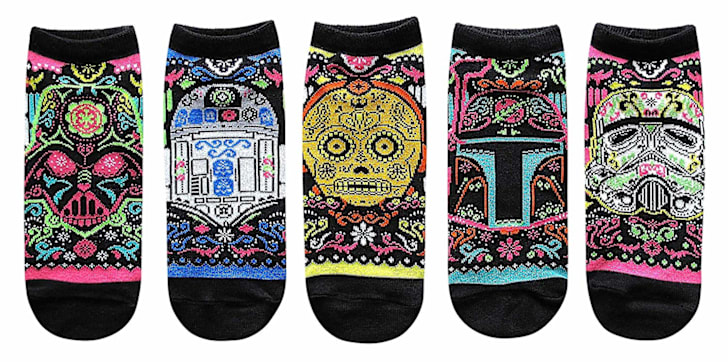 There are plenty of Star Wars socks to choose form, but how cool are these pairs based on the sugar skulls from the Mexican tradition of Día de Muertos (or Day of the Dead)? Brightly colored and intricately designed, these socks are a bit off the beaten path—in a good way.
Buy It: Amazon
11. Baby. Yoda. Everything.
We'd be remiss if we didn't mention the most popular new Star Wars character of the past 20 years: Baby Yoda. This little green bundle of adorableness absolutely made The Mandalorian a sensation, so of course there was a truckload of merchandise to go along with it. There are plush toys and full-size animatronic dolls up for pre-order, along with Funko Pops and plenty of T-shirts and accessories that are available right now.
Buy It: Amazon, ShopDisney
At Mental Floss, we only write about the products we love and want to share with our readers, so all products are chosen independently by our editors. Mental Floss has affiliate relationships with certain retailers and may receive a percentage of any sale made from the links on this page. Prices and availability are accurate as of the time of publication.