The Origins of 62 Last Names
Last names. You've probably got one or two and they definitely came from somewhere. Whether they're ancient or modern, last names can have several subliminal meanings. They could signify the beauty of nature, be an abstract concept, or even be derived from one of your ancestor's jobs. For all you know, your last name is something that Grandma came up with on the fly when immigrating to a new country.
No matter the reason, last names are intimate things that anchor us to our heritage—thus making last names an intriguing and relevant topic to learn more about. Here are the meanings and origins of 62 last names. Is yours on the list? Let's find out!
1. Green
Welcome, It's Always Sunny in Philadelphia fans! Did you know that the last name Green has been around since before the 7th century? You could have gotten that name by playing the role of the "green man" on May Day, which involved dressing in green clothing and leaves. But people were also given the name Green if they just liked wearing the color green a lot. So if you're interested in changing your last name, look no further than your closet.
2. Smith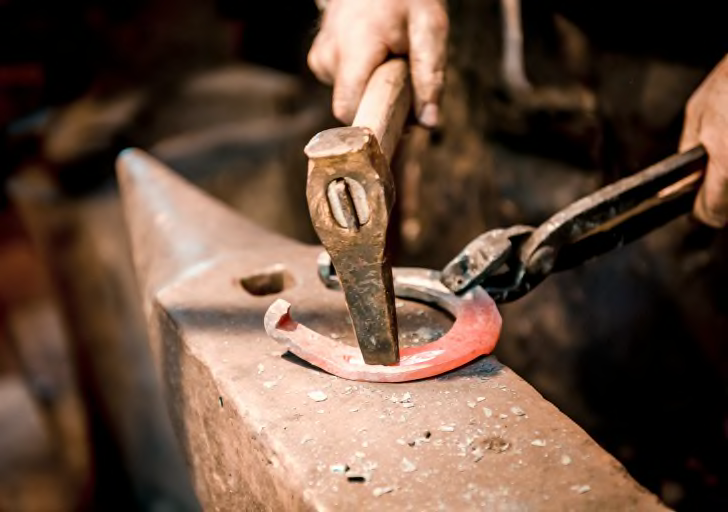 Smith is an Old English name given to those who worked with metal. This last name is also related to the 17th century English verb meaning "to strike" or "to smite." This means that Smith may have also referred to a soldier or to the person hitting metal to form it into armor. The last name Smith came to the United States around 1840, with around 20 percent of all Smiths in the United States being recorded in New York. Today, it is the most popular last name in the United States.
3. Schmidt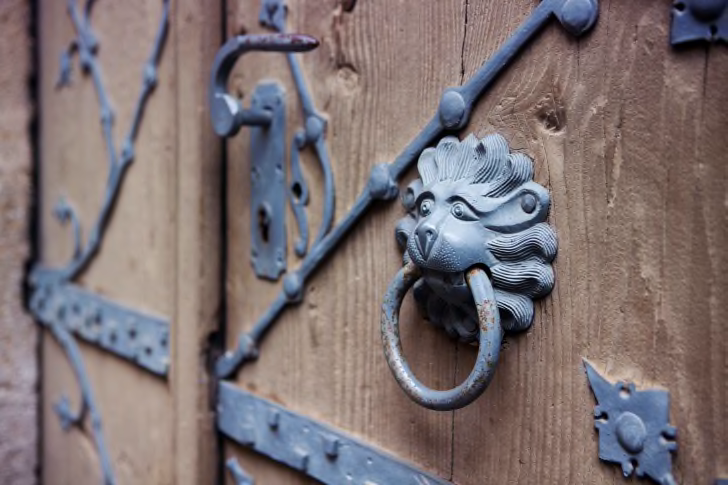 While the Smith last name originated in England, it eventually spread to mainland European countries, where it was adapted into variations according to local languages. Take, for example, "Schmidt." This last name is essentially the German version of Smith, which also derives from the word smitan—a word that actually predates written history. This name was common amongst blacksmiths living in Germany and neighboring countries such as Austria and Denmark. It was also commonly adopted by Jewish people who moved to Germany soon after the last name became common.
4. Lopez
The popular Spanish last name was originally a patronymic, meaning "Son of Lope." While the word Lope means wolf, the "z" on the end denotes son of. What's more, the word lope is itself a derivative from the Latin word lupus, meaning wolf. This backstory shows just how historic this name truly is. What's more, Lopez has become a wildly popular last name, proving to be one of the most common last names in Mexico, Spain, Colombia, and even the United States.
5. Thomas
While it may be one of the most common last names in the U.S. today, those who bear the Thomas last name might have origins in several European countries. After all, this last name was common in England, Wales, Ireland, Scotland, France, Germany, the Netherlands, and Denmark. While it might seem as if Thomas has a complicated history, its origin remains quite clear: the last name comes from the ancient Aramaic word תאומא, meaning twin, but you can use it on singles or all three triplets.
6. Hill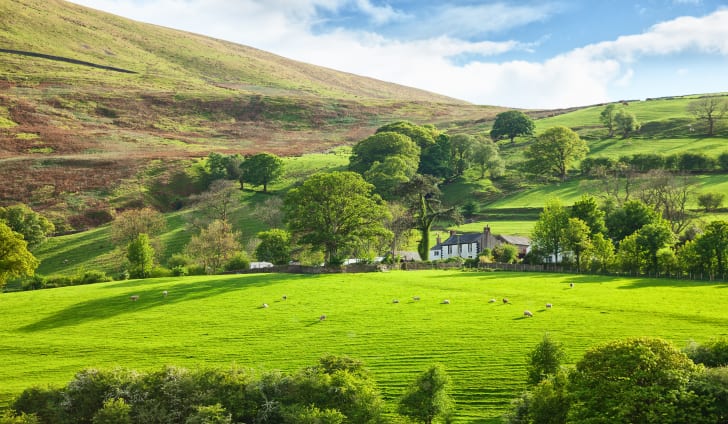 Hill is an English name referring to ... you guessed it ... someone living on a hill! While it's one of the most common last names in the United States and England, it is not exclusively of English origin. For some bearers of this last name, it could have been derived from the Greek name Hilary or the Latin name Hillary. Other people got the name not from location, but rather after their great grandparents decided to change their original last names such as Hildebrand or Hilliard to Hill when arriving in the United States.
7. Lynch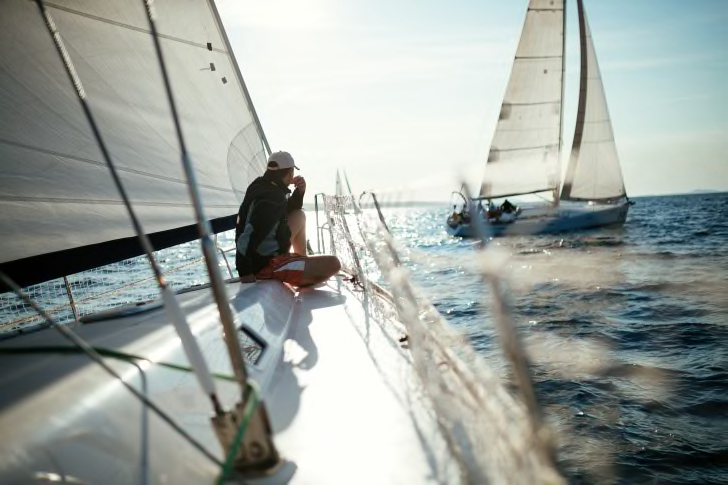 Lynch is one of those last names whose exact roots remain unclear. This name has both an English and an Irish origin. In parts of England, the last name Lynch was used to refer to someone who lived by a hill. In Ireland, on the other hand, it is commonly thought to have meant seaman. This is because it was derived from the Gaelic expression Ó Loingsigh, which translates into 'descendant of Loingseach.' In Gaelic, a loingseach is a mariner, or "a long ship."
8. Murphy
While plenty of us have heard of the expression "Murphy's Law" (meaning that anything that can go wrong will go wrong), you may not be familiar with where this last name comes from. Unlike many last names on this list, this Irish last name traces its origins from two separate phrases, albeit both hailing from the Gaelic language. These terms, namely O Murchadha and Mac Murchadha, both mean sea warrior in English. This means that Murphy is basically a "Lynch" during wartime. There's most likely a Viking connection here.
9. Novak
While this last name comes from the Slovak language, Novak is common among people from Czech Republic, Slovakia, Serbia, and Croatia. This last name comes from the Slovak word for new or newcomer. Good to know if people start calling you that as soon as you get to Serbia! Intriguingly, in Slovenia, Novak refers to a peasant who decides to settle in a new land. What's more, emigration has led to Novak becoming a fairly prominent last name in the United States, where it is even more common than in many of its countries of origin.
10. Gomez
While fans of The Addams Family may think of the patriarch of TVs most spooky family when they hear this name, it is actually more commonly used as a last name. Gomo, which comes from old Spanish, meant man, while the "ez" at the end of the name makes it mean "son of man" in its entirety. Incredibly common in Spain, Mexico, Colombia and the United States, this last name actually has its fair share of variations. In Portugal, it is "Gomes" while the Catalan (a region in Northeastern Spain) form of the name is "Gomis."
11. Cook
The Jamie Olivers and Nigella Lawsons of the world might wonder why they missed out on this family name. After all, if your last name is Cook, you probably have some ancestors who did that for a living. This last name traces its roots back to the days of the Anglo-Saxon tribes in Britain. Derived from the Old English word coc (cook), this last name was primarily given to either a keeper of what was called an "eating house" or the seller of cooked meats.
12. baker.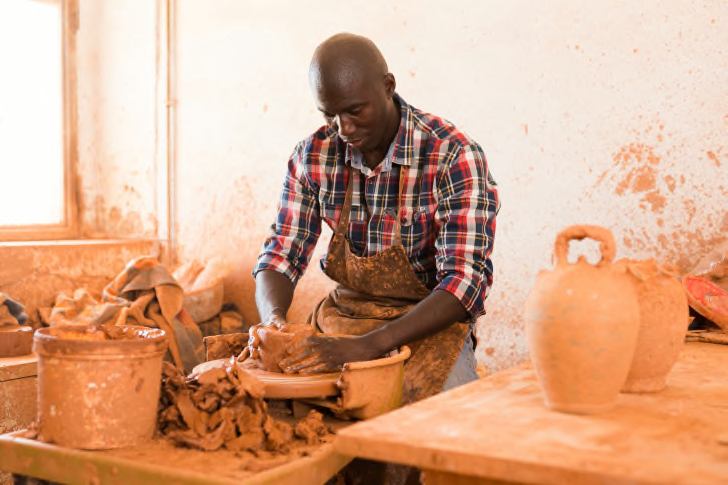 Here is yet another last name used to honor those with a talent in the culinary arts. Dating back sometime before the 8th century, Baker is a name of English origin that could have referred to someone baking bread, running a communal kitchen, or owning a kiln for firing pottery. The name is derived from the Middle English word bakere and the Old English word bæcere. Both of these words are derived from bacan, a term meaning "to dry by heat."
13. Baxter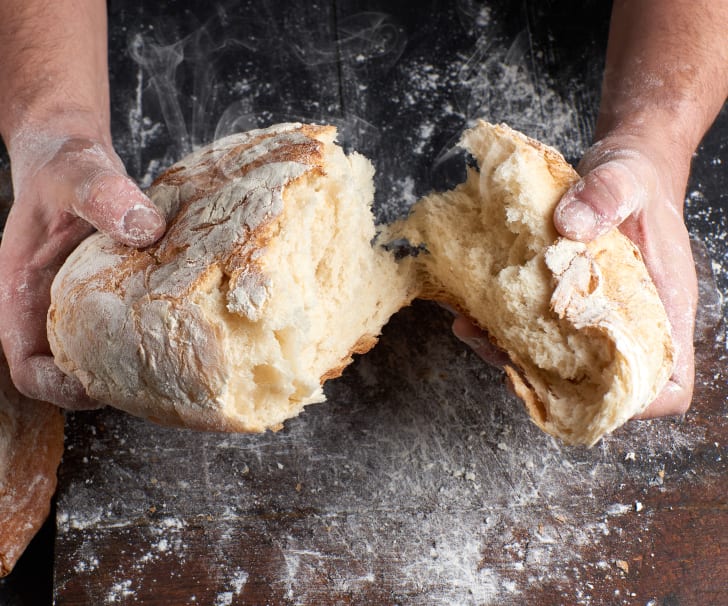 Carrying on with the trend of last names derived from those with exceptional cooking abilities and here is one that was exclusively for the men in this field Baxter, a name of Anglo-Saxon origin, is the masculine version of the Middle English term bakester, which was originally used to describe a woman who bakes. This word is in turn derived from the Olde English pre 7th Century word baecestre, which specifically means a female baker. It seems like it took a while for men to be accepted into the culinary field.
14. Becker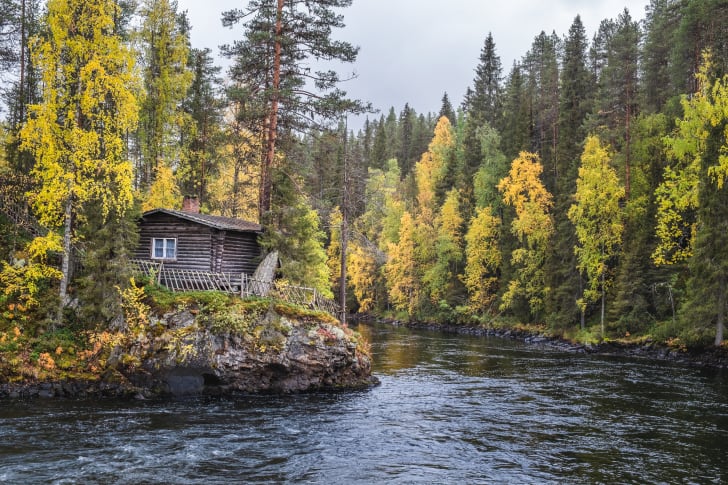 It turns out that the English were not the only ones with a habit for naming people after their professions. Becker is the German word for baker, and the name might have sprung up for the same reasons Baker and Baxter did in England. It is, however, also possible that the last name denoted someone living by a stream, or bach. This name remains highly prominent in Germany, with a high number of instances also being found in the United States, Australia, and surprisingly, parts of South America.
15. Hall
While this name might trigger fond memories of Annie Hall, this last name's origins can be traced back much further than that. Hailing from shared English, Irish, Scottish, German, and Scandanavian roots, this last name became popular in Ireland and the UK in the Middle Ages, where it was given to people who worked in a large house or a hall, or even those who simply lived in close proximity to one. In some parts of Austria and Germany, this name denoted a salt mine.
16. Adams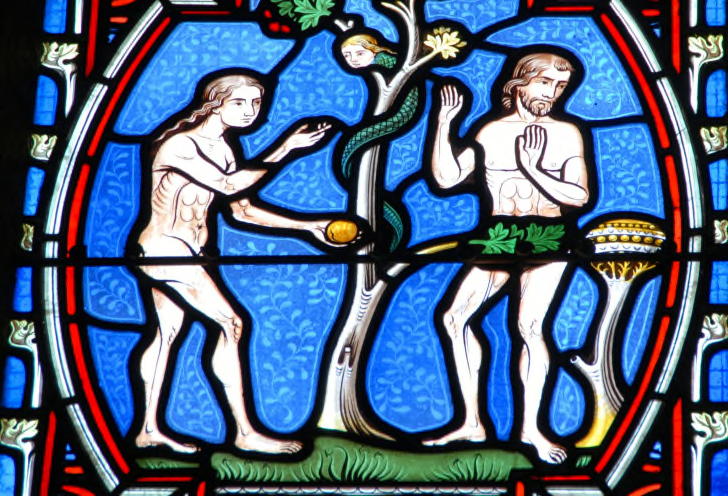 This English last name traces its origin all the way back to the Bible. Simply put, Adams means "son of Adam" in England and Scotland. Of course, the name Adam stretches back much further than that. According to several major religions, including Christianity, Judaism, and Islam, Adam was the first human being to walk on God's green Earth. The name Adam was first featured in the Old Testament, which was written in Hebrew more than 3000 years ago.
17. Rogers
Now it seems as if we've begun focusing on all things Bible. Rogers, a name of English origin, is an abbreviated version of "son of Roger." Roger isn't the first man in an alternate version of the Bible, though: His name comes from the legend of the Danish king Hrothgar, who can be found in Beowulf. Hrothgar, by the way, means famous spear. It is believed that this name was first introduced to the English when the Normans (part of the Kingdom of France) invaded during the Conquest of 1066.
18. Thompson
Throughout history, there have been plenty of instances of people being named after their fathers. This name, of course, is yet another example of this trend. Thompson is a Celtic name which means either "son of Tom" or refers to a place called Thompson in Norfolk. While Scottish in origin, this last name became highly prominent in English and Northern Irish society as well. In modern times, this last name is not only common in the United Kingdom, but also in countries with significant British expat communities, including Australia, Canada, New Zealand, South Africa and the United States.
19. Robinson
If you assumed that Robinson means "son of Robin," you would be correct. Alternatively, it could be derived from the name "Robert." This name, of British origin, has grown to become one of the most frequently used last names in England today (the 15th-most common last name, to be exact)! The Robinson last name is also common in the United States, with a particularly high density of Robinsons being located in the Northeastern regions of the country. It is also fairly common in Canada and, intriguingly, Haiti.
20. Roberts
Yet another British last name, Roberts means "son of Robert." The first name from which it is derived—Robert—has a far more extensive backstory. Robert originally comes from Germanic words, hrod (meaning renown) and beraht (meaning bright). While the last name Roberts refers to the "son of Robert" in Wales, the English meaning of Roberts could also be the "servant of Robert." So the next time you meet a Roberts, you might be in the presence of someone whose ancestor was either a highly respected member of society or that person's servant.
21. Johnson and Jones
While Johnson and Jones both mean son of John, their histories are far more thought-provoking than their direct meanings. The name John comes from the Hebrew Yohanan, which means "Yahweh has been gracious." This name played a pivotal role in early Christianity, with John The Apostle being one of the very first disciples of Jesus. In fact, this name has continued to be adopted by people of faith until this day (take Pope John Paul II, for example). This name has variations in several languages, including the Hebrew Yonatan (separate from Yohanan), the Greek Ioannis, and the Spanish Juan.
22. Jackson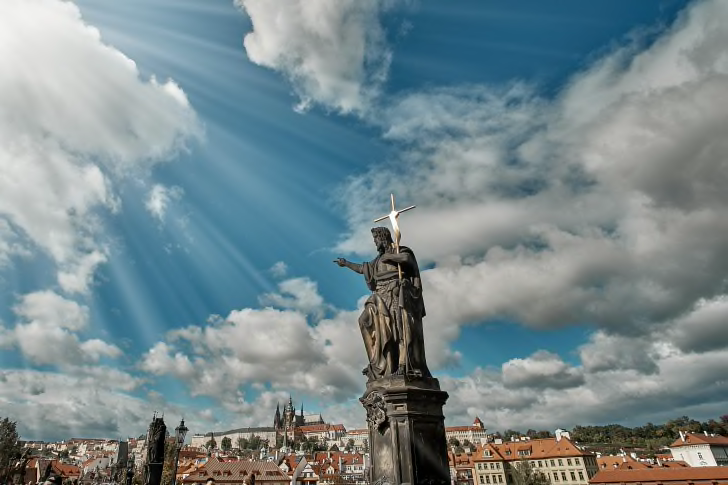 As you've probably noticed, religious texts continue to have an enormous influence on the names that we pick out for our children today. Just like Johnson and Jones, the name Jack is also derived from the Hebrew name Yohanan. This pretty much means that Jacksons and Johnsons are essentially the same—sons of people named after Yohanan. In addition to the late pop sensation Michael Jackson and the United States's seventh President Andrew Jackson, almost 1 million Americans have this last name today.
23. Evans
Captain America and Avengers fans will be all too familiar with the famous Hollywood actor Chris Evans. This star's last name—besides meaning "son of Evan"—is a name that changes definition depending on your background. In the Welsh language, Evans is yet another name that evolved from the biblical Yohanan. In Celtic, it means young warrior. It also has a variety of spellings, including "Evins," "Evens," "Evian," and "Evan." Overall, this last name remains popular in English-speaking countries such as Australia and the United States. We're learning a lot about what people used to value: warriors, fame, religion, bakers, and hills.
24. Martinez
This Spanish last name, meaning son of Martin, actually has its roots based in Roman mythology. The first name "Martin" comes from the Roman god of fertility and war, Mars. In the 4th century A.D., this name became particularly popular across Christian Europe, since it was borne by the saint Martin of Tours. It is believed to have originated in Old Castille, situated in the heart of Spain. It has since become highly common in Spain, Latin America, and the United States.
25. Anderson
The Greek word for "manly" gave us Anders and Andrew, and therefore Anderson, the son of Anders.
26. Wilson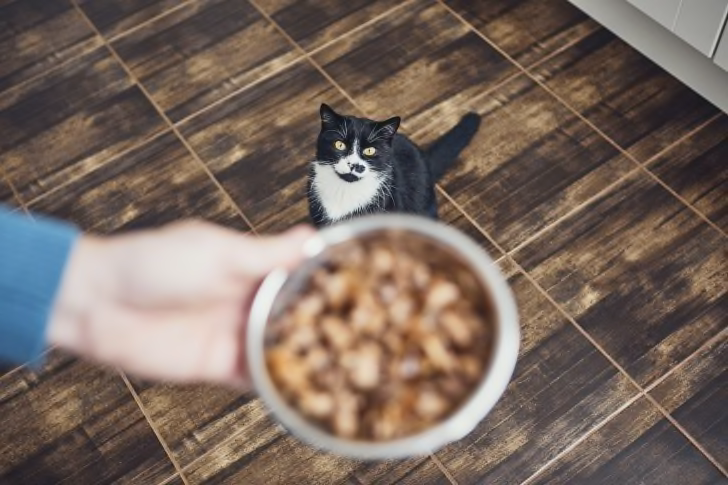 The Will part of Wilson is from the Germanic word meaning "desire." Gives an even deeper meaning to the Tom Hanks' best friend in Castaway.
27. Olsen
The name Ole came from an Old Norse word meaning "ancestors' descendants". So I guess the Olsens of the world are the "sons of ancestors' descendants."
28. Philips
The Greek name Philippos, meaning "lover of horses", gave us the name Philip. Therefore, every Philips in your life is the son of a horse lover.
29. Fox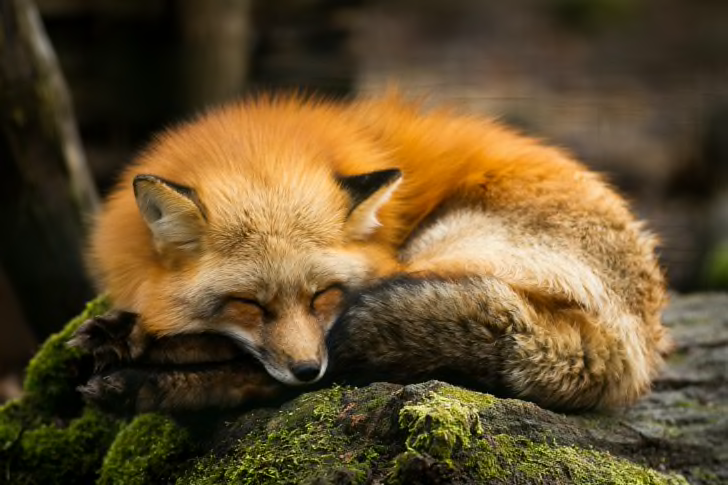 The name Fox was taken from the animal's name. It's one of those last names that started out as a nickname. Usually, people who were called Fox were clever or else had red hair or both (probably just one or the other).
30. Russell
Then there's the name Russell, which is an Anglo-Norman word meaning "red haired" or even "red-skinned."
31. White
White probably referred to a person who had white hair or a very light complexion. It's also referred to people living near the bend in a river.
32. Brown
The original Brown was someone with brown hair or who wore a lot of brown clothes. But really, wasn't that everyone in like the 5th century? I guess that explains why there are so many Browns.
33. Kim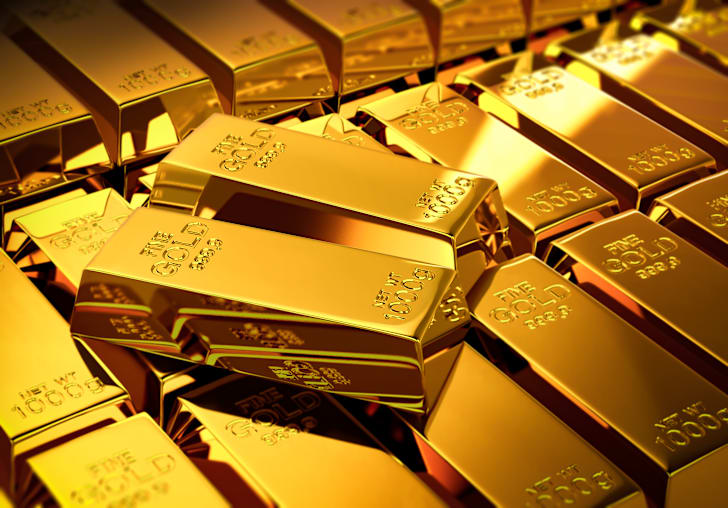 Kim means "gold." It's also the most popular surname in South Korea. One in five people living there is a Kim.
34. Li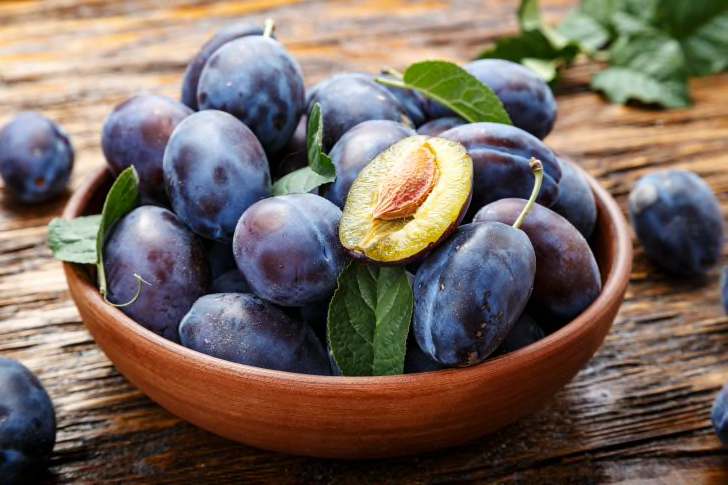 Li can mean "plum" or someone who lived near a plum tree. It's the second most popular surname on the planet.
35. Lee
The direct translation of Lee from Old English is "an open place," so it might have referred to a meadow or a water meadow.
36. Stewart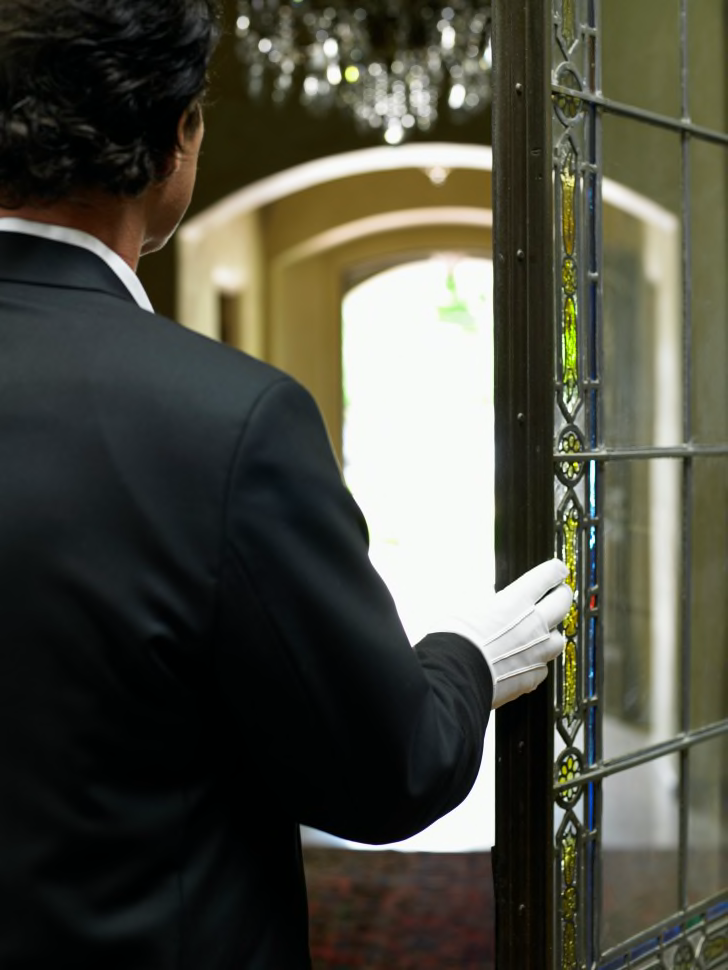 The Scottish name would have denoted a guardian who handled administrative tasks for a big royal household. It comes from the ancient word "stigweard."
37. Clark
Clark means "professional scribe." So if I live near a hill and I'm something of a scribe, would be a Lynchclark?
38. Walker
Walker could have been someone who did fulling, which was walking on cloth to improve its quality.
39. [Another] walker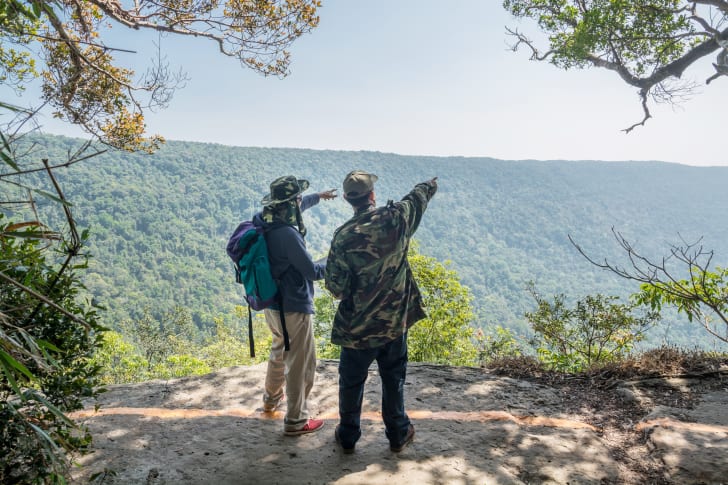 Another occupation related to that name: military officers who would monitor a forest area by, you know, walking.
40. Allen
This name means "little rock" or "harmony." So please enjoy using your Harmony Wrench to build your next swanky piece of IKEA furniture.
41. Myers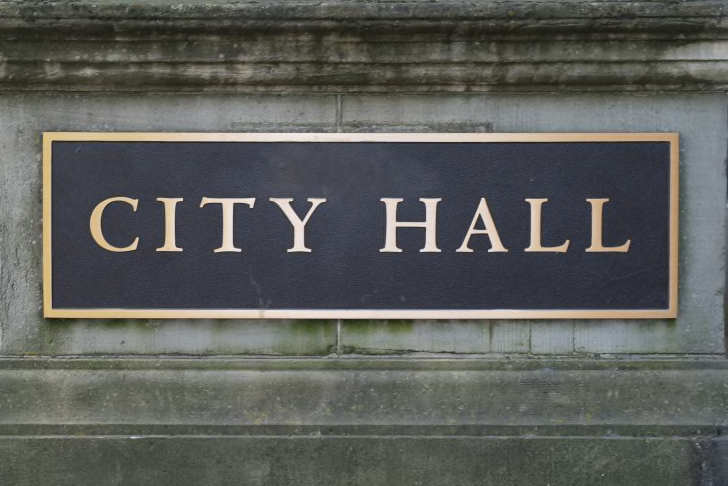 In English, Myers means "son of the mayor." It may have also been used as a nickname for someone pompous.
42. Singh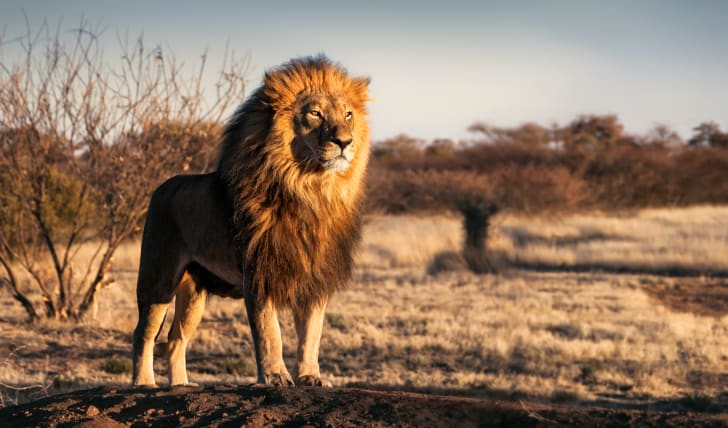 Singh means "lion." Sikh in origin, it's given to a son on achieving manhood.
43. COHEN
It's Hebrew for "priest." But the name might also come from Gaelic Irish where it meant "son of wild goose."
44. PARKER
The original Parker was a gamekeeper. Or maybe a park keeper. Makes sense.
45. Wright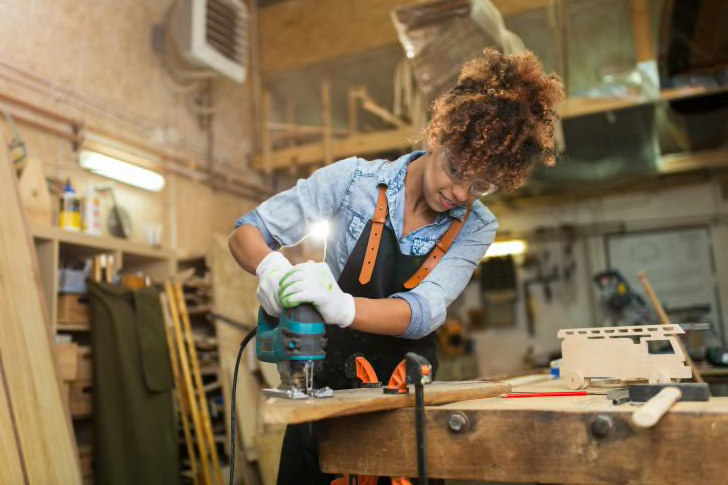 The name comes from an Old English word for "craftsman," and usually denoted someone who made things with wood, like windmills or wheels.
46. Carter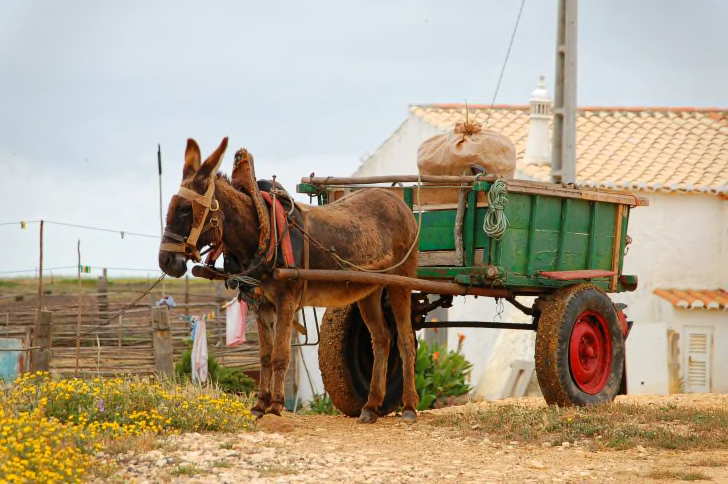 Carter is also English. It originally referred to a job in which someone would transport goods via cart, hence Cart-er.
47. Schneider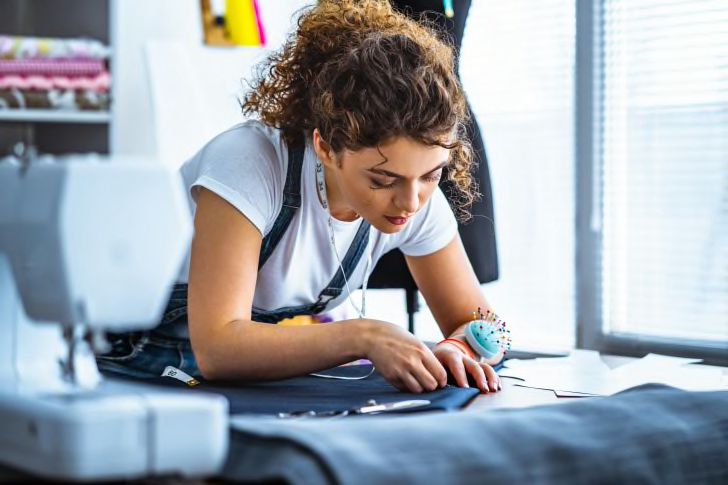 Schneider means "tailor" in German. The English version is, of course, Taylor.
48. Muller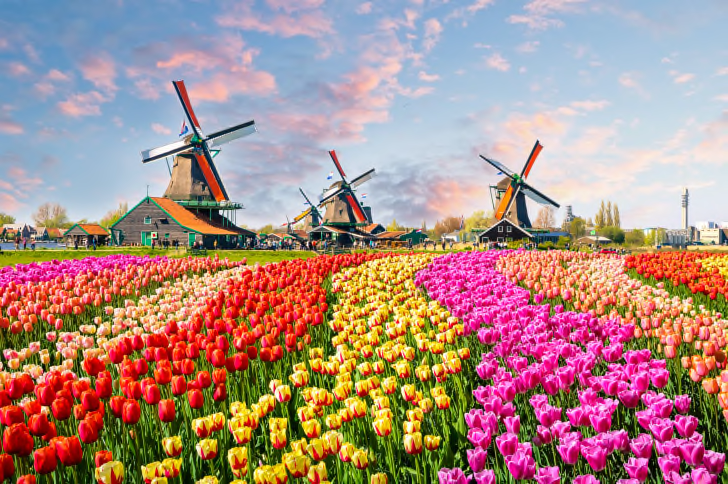 In German, Muller meant someone who operated a mill. The English version of that one is, also of course, Miller, and they both would have needed a wright to build their mill.
49. Cooper
In England, a cooper was someone who made barrels. If you get a bunch of barrel makers together in tiny cars you have many coopers in Mini Coopers.
50. Moore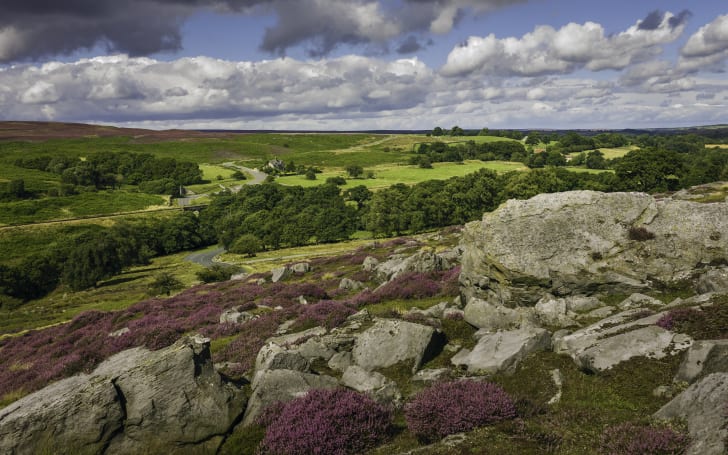 Moore has multiple meanings. It may have meant someone who lived by a moor or someone who worked on boats, or someone who was dark-skinned, like Othello.
51. Perry
In Old English, if you were named Perry, it meant that you spent a lot of time near pear trees. That sort of feels like a lazy nickname situation. In French, it was someone who worked in a quarry.
52. Turner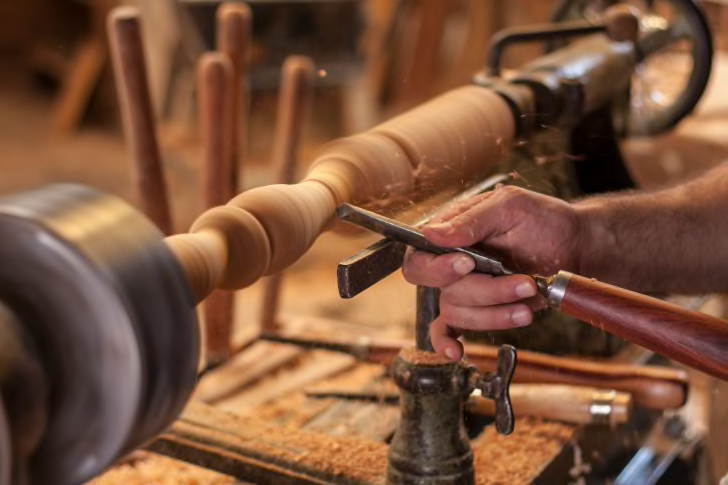 Turner also has a couple different origins. It might mean "turn hare," or someone who can run faster than a hare. It could also mean "one who works with a lathe".
52. torres
In Portuguese and Spanish, Torres means "tower." So, someone with that last name was someone who lived by a tower.
53. Hoffman
In German, Hoffman meant someone who was a steward on an estate. Or someone associated with a farm. Either way, do not hassle the Hoffman. 
54. LEWIS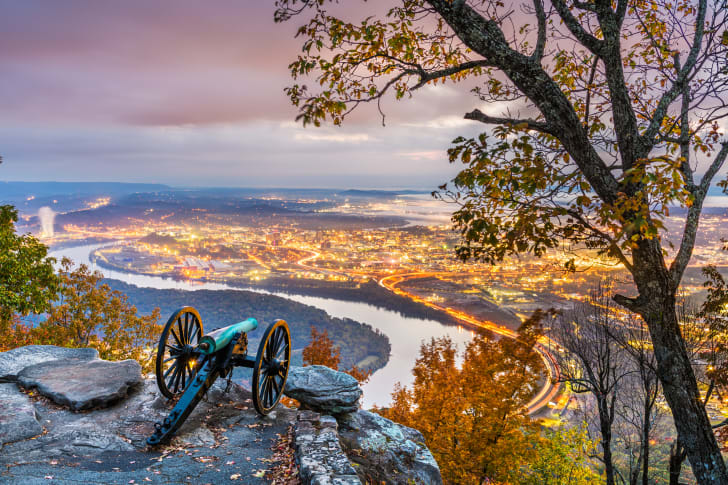 Lewis comes from many cultures and has a few different meanings. An English Lewis was the son of a Lowis. Lewis also developed various first names in France and Germany and Normandy and so on. Those with the last name Llewellyn, in Welsh, usually becomes Lewis in English. They all came from the Frankish name Hludwig which meant "famous battle."
55. Young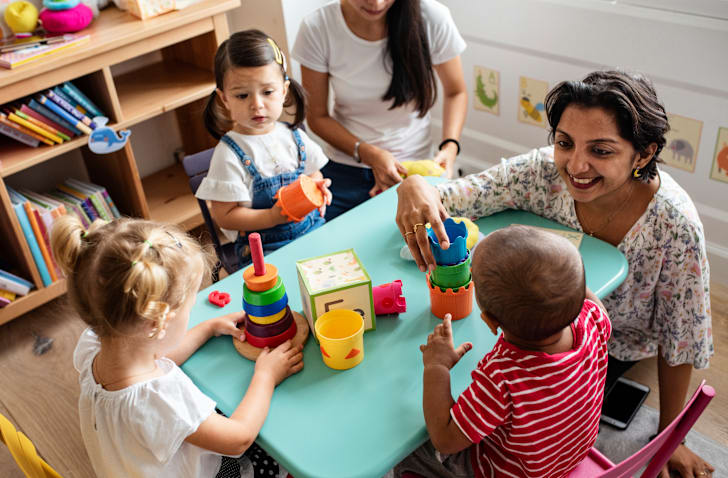 Young referred to the youngest child. You might also might have earned the surname if you were young at heart.
56. Weber
Weber is German for "weaver." It probably stemmed form the Old English word webbe, which meant "to weave."
57. King
In English, King obviously means leader, but many people adopted it who weren't rulers, and it was used as a nickname quite often. You'll notice, for instance, that the Queen of England is not named Elizabeth Queen. But the name became popular among American immigrants from Ireland, and in the 16th century it was also common to give orphans in France the last name Roi, meaning "king."
58. Garcia
The etymology of Garcia isn't certain but most believe it came from a Basque word meaning "bear," or "young bear."
59. Rodriguez
Rodriguez means "famous chief." But it may also have come from a word meaning "red-haired one." So, if you're a famous red-haired chief, you're all set.
60. Campbell
Campbell derives from two Scottish-Gaelic words: cam meaning "crooked" and bell meaning "mouth." Shout out to all the crooked mouths out there.
61. Abdullah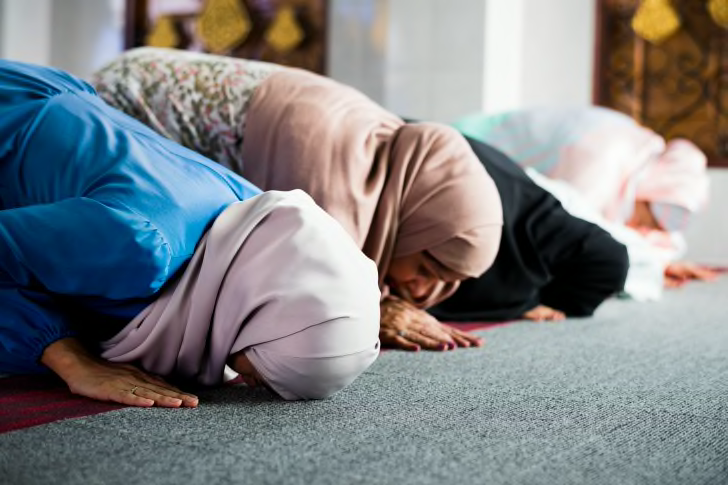 Abdullah means "servant of God." It's popular among Arabic Jews, Christians, and Muslims.
62. Mwangi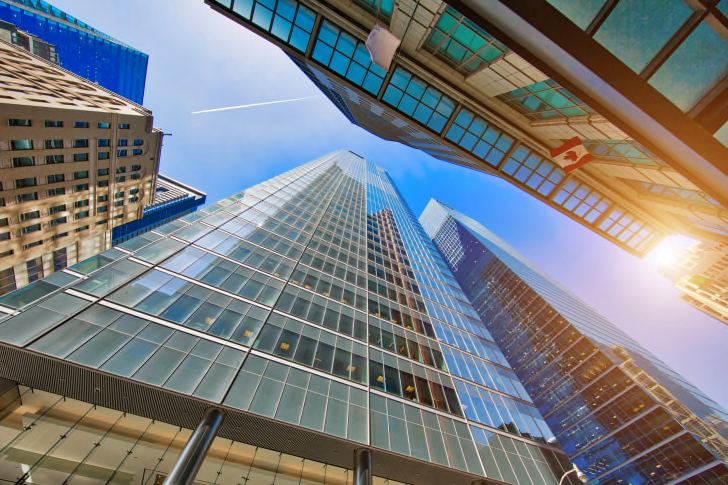 Mwangi is the most popular surname in Kenya, and it means "rapid expansion."
In this episode of The List Show, John Green examines the origins of 62 surnames. For a transcript, click here.