7 Surprising Facts About Audrey Hepburn
Though she'll always be known as the little-black-dress-wearing big-screen incarnation of Holly Golightly from Breakfast at Tiffany's, there's probably a lot you don't know about Audrey Hepburn, who was born on May 4, 1929.
1. Audrey Hepburn's first role was in an educational film.
Though 1948's Dutch in Seven Lessons is classified as a "documentary" on IMDb, it's really more of an educational travel film, in which Hepburn appears as an airline attendant. If you don't speak Dutch, it might not make a whole lot of sense to you, but you can watch it above anyway.
2. Gregory Peck was afraid Hepburn would make him look like a jerk.
Hepburn was an unknown actress when she was handed the starring role of Princess Ann opposite Gregory Peck in 1953's Roman Holiday. As such, Peck was going to be the only star listed, with Hepburn relegated to a smaller font and an "introducing" credit. But Peck insisted, "You've got to change that because she'll be a big star and I'll look like a big jerk." Hepburn ended up winning her first and only Oscar for the role (Peck wasn't even nominated).
3. She's an EGOT.
In 1954, the same year she won the Oscar for Roman Holiday, Hepburn accepted a Tony Award for her title role in Ondine on Broadway. Hepburn is one of only 15 EGOTs, meaning that she has won all of the four major creative awards: an Emmy, Grammy, Oscar, and Tony. Unfortunately, the honor came to Hepburn posthumously; her 1994 Grammy for the children's album Audrey Hepburn's Enchanted Tales and her 1993 Emmy for Gardens of the World with Audrey Hepburn were both awarded following her passing in early 1993.
4. Truman Capote famously hated her as Holly Golightly.
Blake Edwards's Breakfast at Tiffany's may be one of the most iconic films in Hollywood history, but it's a miracle that the film ever got made at all. Particularly if you listened to Truman Capote, who wrote the novella upon which it was based, and saw only one actress in the lead: Marilyn Monroe. When asked what he thought was wrong with the film, which downplayed the more tawdry aspects of the fact that Ms. Golightly makes her living as a call girl (Hepburn had told the producers, "I can't play a hooker"), Capote replied, "Oh, God, just everything. It was the most miscast film I've ever seen. It made me want to throw up."
5. Holly Golightly's little black dress sold for nearly $1 million.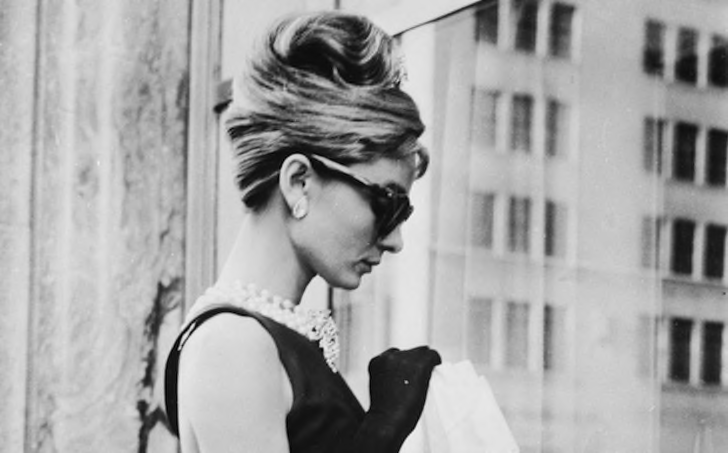 In 2006, Christie's auctioned off the iconic Givenchy-designed little black dress that Hepburn wore in Breakfast at Tiffany's for a whopping $923,187 (pre-auction numbers estimated that it would go for between $98,800 and $138,320). It was a record-setting amount at the time, until Marilyn Monroe's white "subway dress" from The Seven Year Itch sold for $5.6 million in 2006.
6. She sang "Happy Birthday" to JFK in 1963.
One year after Marilyn Monroe's sultry birthday serenade to John F. Kennedy in 1962, Hepburn paid a musical tribute to the president at a private party in 1963, on what would be his final birthday.
7. There's a rare tulip named after her.
In 1990, a rare white tulip hybrid was named after the actress and humanitarian, and dedicated to her at her family's former estate in Holland.