The Shipping Deadlines You Should Know if You Want Your Christmas Gifts to Arrive on Time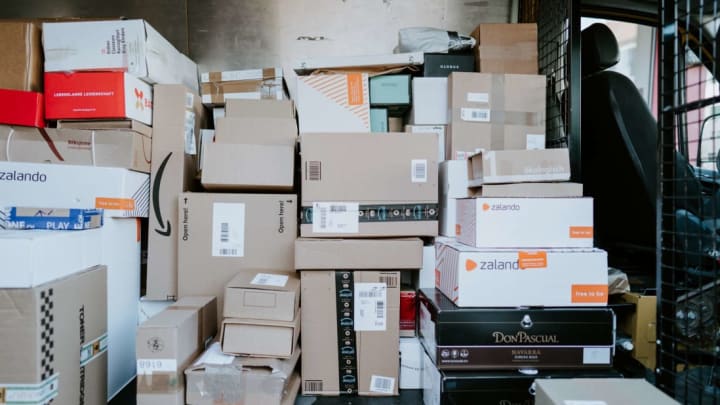 Claudio Schwarz | @purzlbaum, Unsplash / Claudio Schwarz | @purzlbaum, Unsplash
The holiday season is always a busy time for deliveries, and this year will be especially hectic. With more people spending the holidays at home due to the COVID-19 pandemic, more gifts will be shipped to their destinations rather than handed off in person. If you've been putting off mailing out your gift pile, you don't have much longer to wait: The shipping deadlines for Christmas 2020 are coming up fast. To ensure your packages arrive by December 25, here are the dates you need to know when using UPS, USPS, and FedEx.
FedEx Christmas Shipping Deadlines 2020
The deadline for FedEx's slowest option—FedEx SmartPost— passed on December 9. If you want to use FedEx Home Delivery or FedEx Ground, you need to get your package out by Tuesday, December 15. December 21 is the Christmas deadline for FedEx Express Saver and FedEx 3Day Freight, and December 23 is the latest date for shipping via FedEx 1Day Freight, FedEx Extra Hours, FedEx Standard Overnight, FedEx Priority Overnight, and FedEx First Overnight. If you plan to really procrastinate, FedEx will offer FedEx SameDay, FedEx SameDay City Priority, and FedEx SameDay City Direct shipping on December 25. The service does warn, however, that they may be overloaded that day and in the days leading up to Christmas.
UPS Christmas Shipping Deadlines 2020
If you want your package to arrive by December 25 via UPS Ground, December 15 is your deadline. You can wait until December 21 if you opt for UPS 3 Day Select. December 22 is the Christmas deadline for UPS 2nd Day Air, and it's December 23 for UPS Next Day Air.
USPS Christmas Shipping Deadlines 2020
Shipping your Christmas gifts by December 15 will leave you will enough time to use USPS Retail Ground Service. For your package to arrive by December 25 via First-Class Mail Service, December 18 is the deadline. For Priority Mail Service, get to the post office by December 19, and for Priority Mail Express Service, get there by December 23.