The 20 Best Places to Retire in America in 2021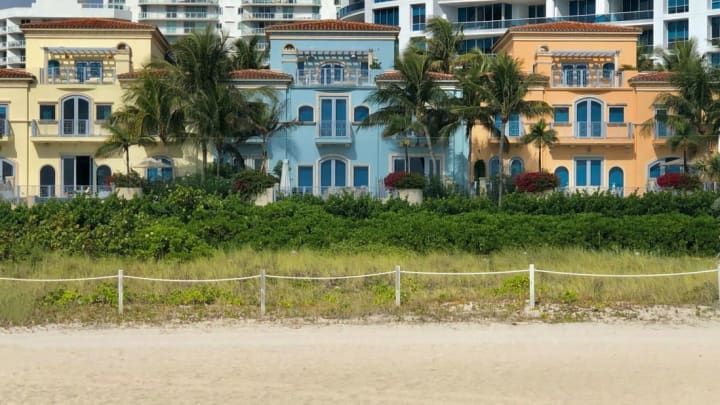 Juan Pablo Mascanfroni, Unsplash / Juan Pablo Mascanfroni, Unsplash
Leaving the workforce is an important milestone, and many retirees choose to mark it by moving somewhere new. There are many factors to weigh when deciding where to live out your golden years, including local tax rates, housing costs, and quality of life. Based on these criteria and more, U.S. News and World Report has compiled its annual list of the best places to retire in the U.S.
To rank the country's top retirement locations for 2020 to 2021, U.S. News looked at America's 150 largest cities. Florida, a state that's famous for its retiree population, shows up in the top four slots. Sarasota, Florida ranks No.1, earning a 6.2 out of 10 in housing affordability, a 6.4 in health care, and a 7.6 overall. It's followed by the Florida metro areas Fort Myers, Port St. Lucie, and Naples in the second, third, and fourth slots, respectively.
Not everyone chooses to migrate south for retirement. Taking the fifth slot is Lancaster, Pennsylvania, which boasts an impressive 9.2 out of 10 in healthcare. Ann Arbor, Michigan, also cracks the top 10.
You can read the full list of the best places to retire in the United States below. If you're dreaming of retiring sooner rather than later, here are the best cities for early retirees.
Sarasota, FL
Fort Myers, FL
Port St. Lucie, FL
Naples, FL
Lancaster, PA
Ocala, FL
Ann Arbor, MI
Asheville, NC
Miami, FL
Melbourne, FL
Myrtle Beach, SC
Nashville, TN
Jacksonville, FL
Manchester, NH
Daytona Beach, FL
Orlando, FL
Dallas-Fort Worth, TX
Lakeland, FL
Chattanooga, TN
Tampa, FL
[h/t U.S. News]