10 Politicians Who Have Hosted SNL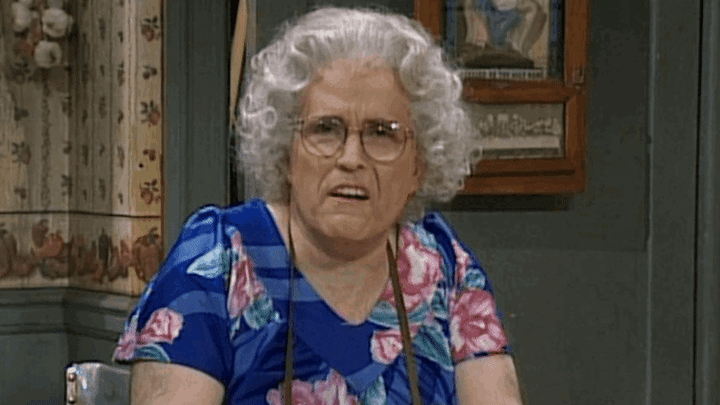 NBC / NBC
NBC may have booted Donald Trump from The Apprentice, but the Republican presidential frontrunner is apparently still welcome in the network's headquarters, 30 Rockefeller Center: He's set to host Saturday Night Live on November 7.
The sketch comedy show has a rich history of skewering politics, and it's not without help from insiders. Ronald Reagan's youngest son, Ron, and Gerald Ford's press secretary, Ron Nessen, have both hosted.
SNL also sometimes asks politicians themselves to drop by for more than just quick cameos. Trump was more reality star and real estate mogul than politician when he got the hosting nod in 2004. But this time around, he'll officially join the ranks of politicos entrusted with hosting duties over the show's 41-season run. Of his 10 predecessors, just three were also mid-presidential campaign at the time.
1. RALPH NADER
On the January 15, 1977 episode, this frequent longshot presidential hopeful fielded absurd questions from "young voters" like, "Mr. Nader, if Jesus Christ fought Superman, who do you think would win?" Decades later, Nathan Rabin described the episode for the A.V. Club as "funny less because of Nader than despite him." Indeed, the episode holds its own in SNL canon not because of Nader, but because it marked the debuts of both Bill Murray and The Coneheads.
It wasn't Nader's last appearance on the show: He returned in 2000, chatting backstage in a bit with a confused Rob Lowe.
2. JULIAN BOND
In a 2014 column for The Hollywood Reporter, the late civil rights leader and Georgia state senator tied his own experience hosting on April 9, 1977 to the show's ongoing conversation surrounding cast and crew diversity. As part of a sketch, Bond recalled joking with castmember Garrett Morris, who is also black, that "light-skinned blacks are smarter than dark-skinned blacks."
"I felt squeamish then but did the skit anyway, and I feel uneasy about this joke even today," Bond wrote. "I believed it treaded dangerously on the fine line between comedy and poor taste."
3. ED KOCH
The longtime Democratic mayor of New York City used his monologue as a chance to take shots at then-President Ronald Reagan, even calling him a "wacko." Koch's May 14, 1983 turn as host came after a cameo on the show; afterward, he visited SNL two more times and racked up credits on everything from The Muppets Take Manhattan to Sex and the City.
4. GEORGE MCGOVERN
After a failed bid for the 1984 Democratic presidential nomination, McGovern played himself in a sketch alongside Gary Kroeger as his fictional brother, Walter, on SNL's April 14 episode. The senator, who lost to incumbent Richard Nixon in a 1972 general election landslide, is thoroughly roasted as a family failure and a burden.
"Poor George, he tries to do one thing—run for president—and he lays the biggest egg in history," Kroeger tells his wife in frustration.
5. REVEREND JESSE JACKSON
Jackson, who had recently come in third in the Democratic primaries, opened the October 20, 1984 episode by singing with a fake Sammy Davis Jr. "This was meant to be cute, but it wasn't," The New York Times wrote. The rest of the show fared similarly, according to the review. Interestingly, though, Jackson's monologue focused on diversity at SNL, which is still a sore point for the show more than 30 years later.
6. STEVE FORBES
Forbes serves as editor-in-chief of—you guessed it—Forbes, and when he hosted on April 13, 1996, he had just withdrawn from the Republican presidential race (his first of two unsuccessful bids for nomination). His show is remembered best not for any jokes, but for musical guest Rage Against the Machine's failed protest. The metal band hung two American flags upside down from amplifier grilles right before they were about to perform "Bulls on Parade," but stagehands ripped them down just in time. According to The Los Angeles Times, NBC asked the group to leave the building before its second performance.
"Saturday Night Live is supposedly this cutting-edge show, but they proved that they're bootlickers to their corporate masters when it comes down to it," guitarist Tom Morello reportedly said. "They're cowards."
7. RUDY GUILIANI
Giuliani, then New York City mayor, was by all counts a good sport when he hosted on November 22, 1997, even doing one sketch in drag as an Italian grandmother. But the Republican's best known SNL moment didn't come during his hosting gig. In the first show after September 11, Giuliani took the Studio 8H stage to honor victims and rescue workers before cheekily giving the city permission to laugh again.
8. JOHN MCCAIN
The Arizona senator and presidential wannabe had already hosted once (on October 19, 2002) when he stopped by the Weekend Update desk in 2008 to urge the Democrats to take their time choosing a nominee (above). He made another cameo later that year, appearing with Tina Fey as Sarah Palin in a bit where they sold campaign merchandise on QVC. Fey told NPR that the Republican was one of her favorite hosts. "Sometimes when you have a person all-the-way not an actor, it's just delightful to watch them be game and try," she wrote. "We all liked him tremendously."
9. AL GORE
Not long after his tight 2000 loss for the presidency to George W. Bush (but a few years before his 2007 Nobel Peace Prize win), Gore had some good laughs at his own expense when he hosted SNL on December 14, 2002. "The good news about not being president is that I have my weekends free," Gore said in his monologue. "The bad news is that my weekdays are also free." His NBC-driven foray into comedy continued with two cameos as himself on 30 Rock.
10. REVEREND AL SHARPTON
Current SNL fans are accustomed to seeing veteran Kenan Thompson impersonate Sharpton. But in Thompson's first year on the cast, the reverend showed up to host the December 6, 2003 episode. In the cold open, Jimmy Fallon as NBC's Jeff Zucker joked that the network's shows would feature Sharpton's rivals for the 2004 Democratic nomination in order to comply with the FCC's equal time rule. Some network affiliates chose not to air the episode to avoid giving all eight of Sharpton's opponents equal airtime upon request.