This Tourist Train in Japan Is Fueled By Salvaged Ramen Broth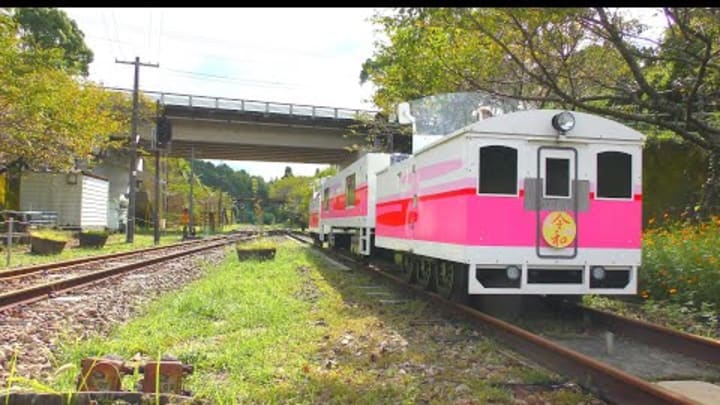 Takachiho Amaterasu Railway 高千穗小火車 4K / aroma141
Japan is a bucket-list destination for many train enthusiasts. The country is home to some of the fastest, most high-tech, and most luxurious trains in the world. One of Japan's most delightful rail trip's isn't known for its speed or accommodations, but rather its thrifty (and tasty) fuel source.
According to My Modern Met, the Amaterasu Railway is a quirky tourist train located in the Miyazaki Prefecture. As of the latter half of 2022, it runs on tonkotsu ramen broth salvaged from local restaurants. A Japanese trucking company called Nishida Logistics extracts pork fat from the stock and refines it; it's then mixed with old oils used to fry foods like tempura. The final formula consists of 90 percent cooking oil and 10 percent ramen broth lard.
Nishida's biodiesel is strong enough to power the fully loaded Amaterasu train cars uphill, and its cost is comparable to fossil fuels. In addition to making use of restaurant leftovers, the tonkotsu fuel has a savory aroma that most passengers prefer to diesel fumes.
The Amaterasu Railway is unique in more ways than one. The hot-pink cars take passengers on a half-hour tour of the scenic town of Takachiho. As tourists soak in mountains, rice fields, and Japan's tallest train bridge, the conductor blows bubbles from the locomotive. The scent of pork soup mixed with the mountain air is just another quirk that comes with the ticket price.
You can follow the train's route in the video above.
[h/t My Modern Met]