From Wordle to 'Wakanda Forever': Here Are Google's Top Search Trends of 2022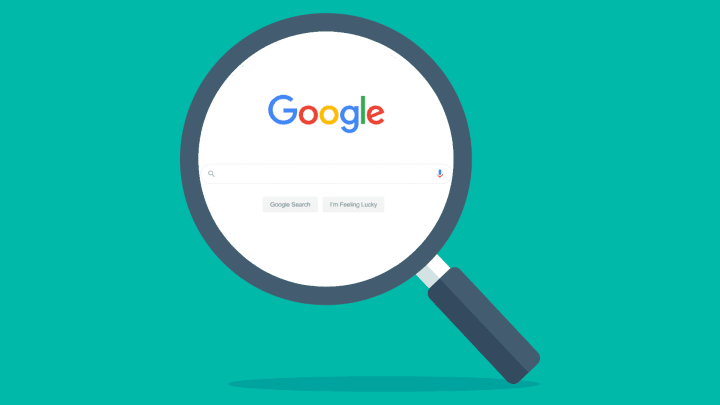 Did you Google the spaghetti recipe from 'The Bear'? / (Background) RLT_Images/DigitalVision Vectors/Getty Images; (Google homepage) Google, Wikimedia Commons // Public Domain
If anything could further prove that Wordle is the most popular kid on the virtual playground, it's Google's 2022 Year in Search report. The word-guessing game, created by Josh Wardle, was the year's biggest trending topic.
Wordle also topped the list of 2022's trending searches in games—and five other entries on that list were web-based guessing games inspired by the Wordle craze. Its influence even extended to the list of trending definition searches, eight of which were Wordle solutions (including rupee and tacit).
The lists, based on Google Trends data, comprise "search terms that had the highest spike this year as compared to the previous year." So they aren't necessarily the most searched terms overall—but they probably capture the zeitgeist of the last 12 months in a way that more perennially popular searches might not. In other words, if you look back at these lists in a decade or two, you stand a pretty good chance of identifying the corresponding year as 2022. 
Other trending searches that landed below Wordle in the top 10 include celebrities who passed away—Betty White, Queen Elizabeth II, Bob Saget, and Anne Heche—as well as a couple lottery-related terms and also Jeffrey Dahmer.
The movie winners were, in this order, Encanto, Thor: Love and Thunder, and Top Gun: Maverick; and other blockbuster favorites from the year like Everything Everywhere All at Once and Black Panther: Wakanda Forever made the list, too. On the TV side, Euphoria and Stranger Things took the top spots. Adam Levine came in first on the list of trending musicians and bands, though that probably had less to do with his music than he may have liked. 
See some of the highlights below, and explore the full slate of data—including results from other countries—here.
Overall Search Terms
Wordle
Election results
Betty White
Queen Elizabeth
Bob Saget
Ukraine
Mega Millions
Powerball numbers
Anne Heche
Jeffrey Dahmer
Definition Searches
Rupee
Oligarch
Cacao
Homer
Recession
Canny
Foray
Trove
Saute
Tacit
Game Searches
Wordle
Quordle
Elden Ring
Heardle
Worldle
Nerdle
God of War Ragnarök
Lost Ark
Overwatch 2
Globle
Movie Searches
Encanto
Thor: Love and Thunder
Top Gun: Maverick
The Batman
Everything Everywhere All at Once
Black Adam
Jurassic World Dominion
Black Panther: Wakanda Forever
Morbius
Turning Red
TV Show Searches
Euphoria
Stranger Things
The Watcher
Inventing Anna
House of the Dragon
Moon Knight
Yellowstone
The Summer I Turned Pretty
Obi-Wan Kenobi
She-Hulk: Attorney at Law
Recipe Searches
Sugo
Cincinnati Chili
Marry Me Chicken
Quick pancake
Mango pie
Green goddess salad
Jennifer Aniston salad
Grinder sandwich
Bella Hadid sandwich
The Bear spaghetti