This Clothing Line Is Designed to Stretch With Kids as They Grow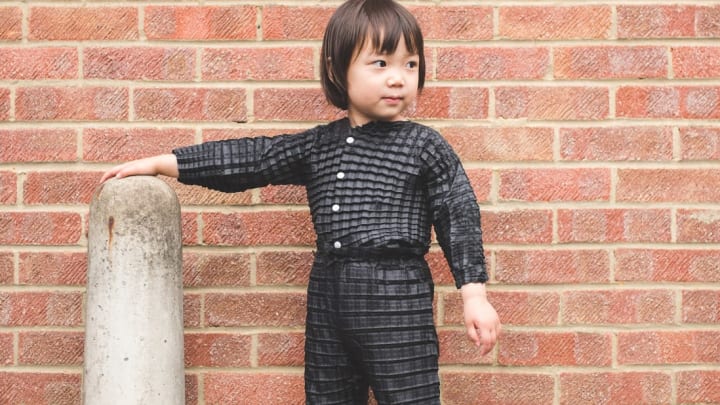 Ryan Mario Yasin / Ryan Mario Yasin
A toddler's favorite outfit won't stay his favorite for long. After a few wears and an ill-timed growth spurt, those cute garments need to be swapped for clothing that's slightly bigger and just as expensive. As Dezeen reports, Royal College of Art graduate Ryan Mario Yasin has designed a practical alternative.
Items in Yasin's Petit Pli clothing line are built to grow at the same rate as their young wearers. In their initial form, the pleated shirts and pants are small enough to fit a 4-month-old child. As kids get bigger the material can be unfolded, ultimately expanding to the size of a wearer who's 2-and-a-half years old.
Ryan Mario Yasin
Yasin was inspired to develop the concept after ordering clothes for his nephew that were too small by the time they arrived. When searching for a solution to this problem, he tapped into his background in aeronautical engineering. Petit Pli uses a similar design to the collapsible structures made for the outsides of small satellites. The material also has a space-age feel: It's windproof, waterproof, and breathable, which means it should survive a few years of toddler wear-and-tear.
Petit Pli is currently in the fundraising stage. After he's attracted the attention of investors, Yasin plans to start manufacturing the product in the UK. You can elect to receive updates through the clothing line's website.
[h/t Dezeen]