31 Valentine's Day Cards Through the Years
Giving romantic Valentine's Day cards slowly came into fashion during the 18th century, but they were mostly DIY affairs at the time. By the end of that century, pre-printed cards began to appear, and once the printing and manufacturing technologies of Victorian Britain picked up, the Valentine card industry boomed. Not all sentiments were romantic—some were downright rude—but the tradition of giving friends and loved ones cards has only continued to grow (it's estimated that Americans will spend $1 billion on cards this year alone). Below are 31 cards from years past.
1. 
For the couple who fancies themselves a Victorian-era Romeo and Juliet.
2.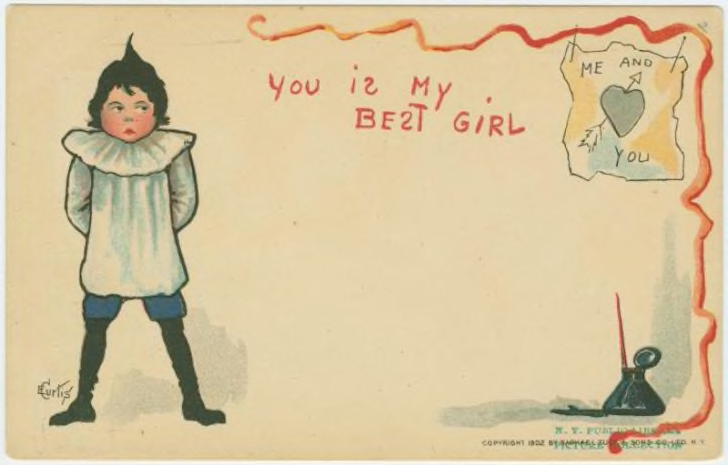 Here's hoping his best girl can teach this little Edwardian Alfalfa a thing or two about grammar.
3.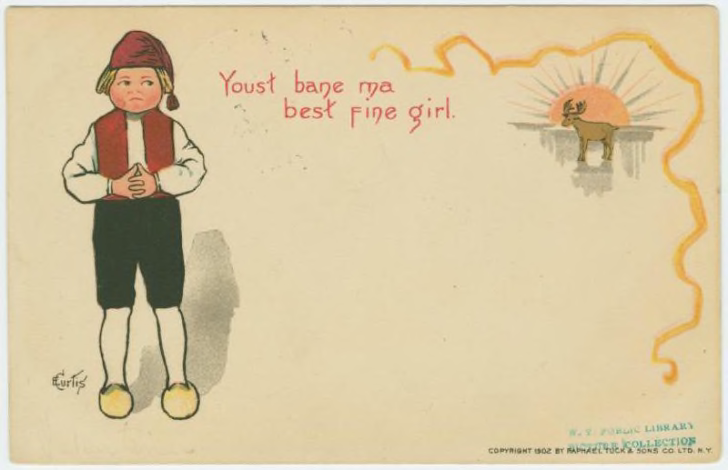 He looks so shy about it though!
4.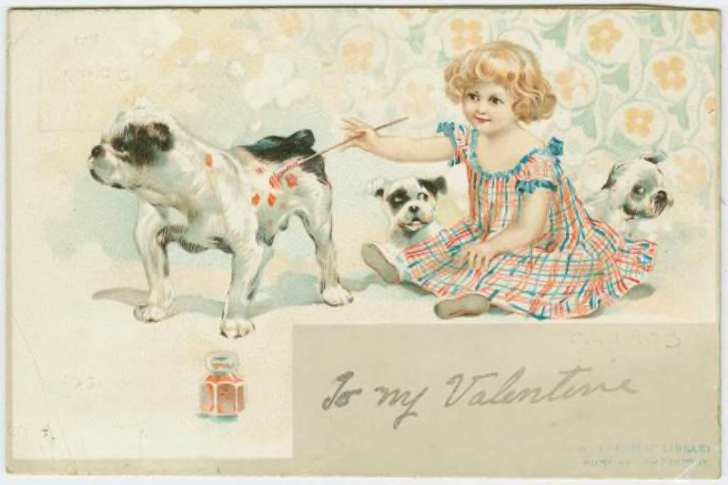 Puppy love.
5.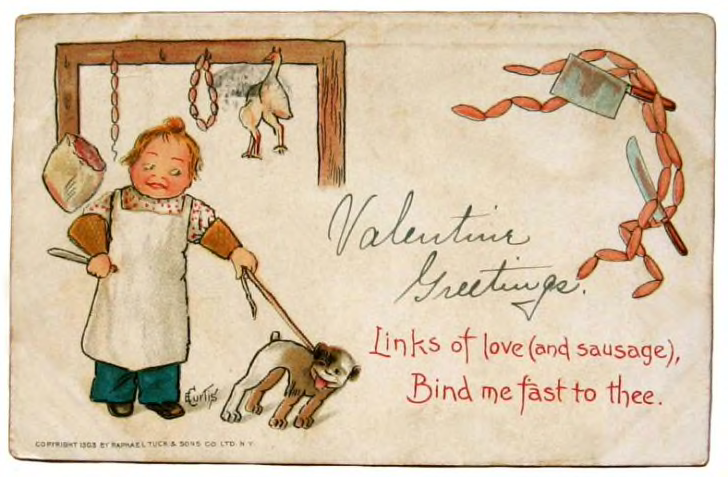 Sounds like a recipe for love.
6.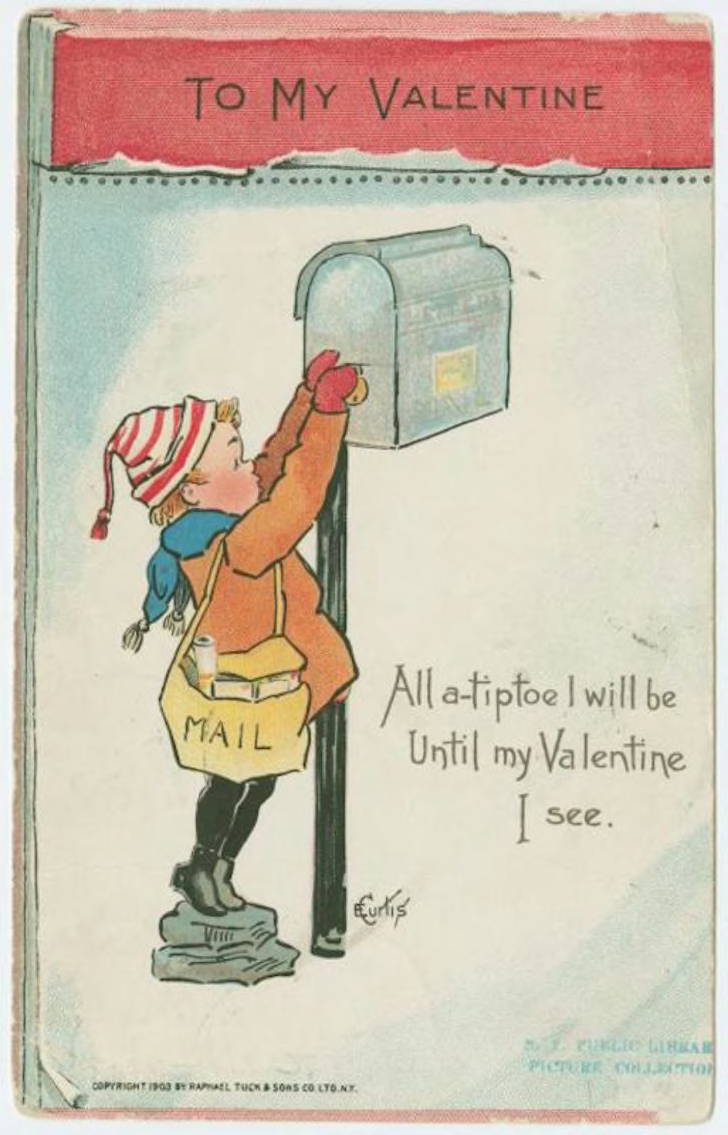 Please, Mr. Postman!
7.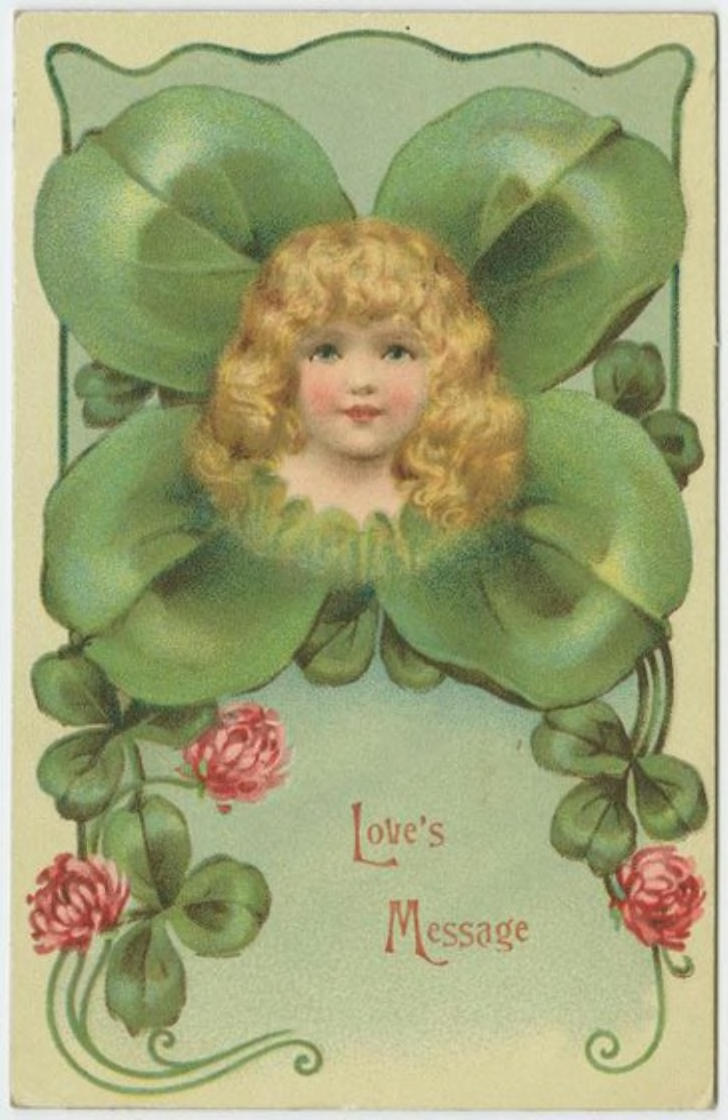 For the Irish love in your life.
8.
Elaborate flower arrangements have always been quite popular.
9.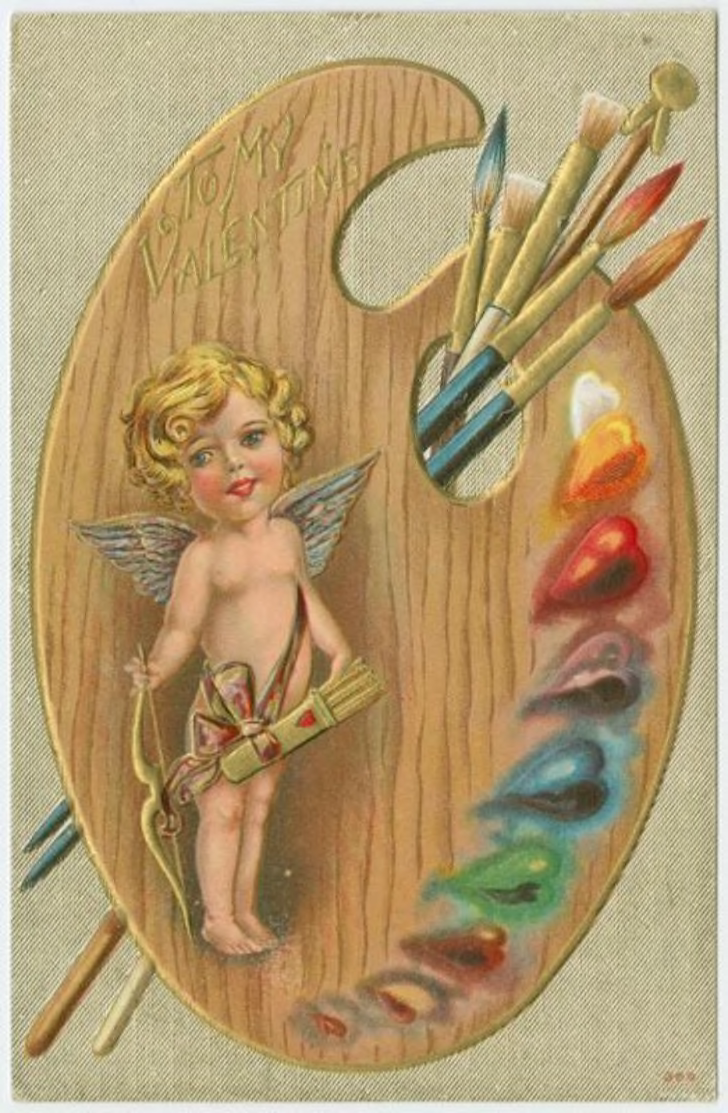 Ahh, the art of love.
10.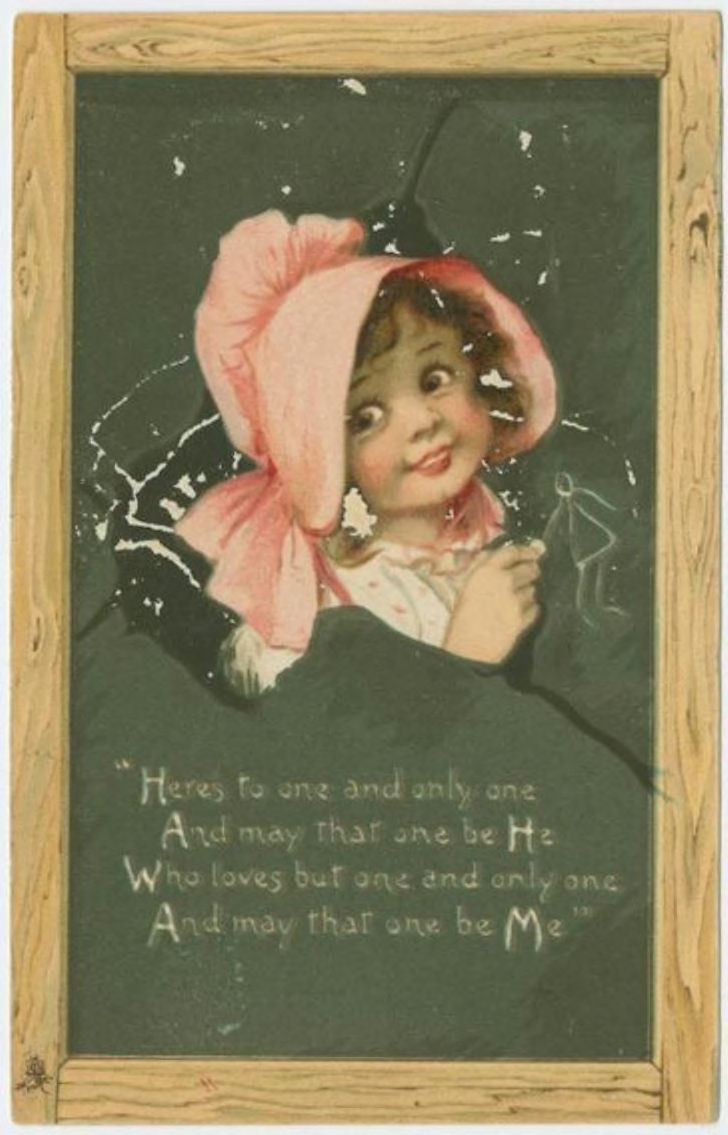 For when "roses are red, violets are blue" is just a little too … elementary.
11.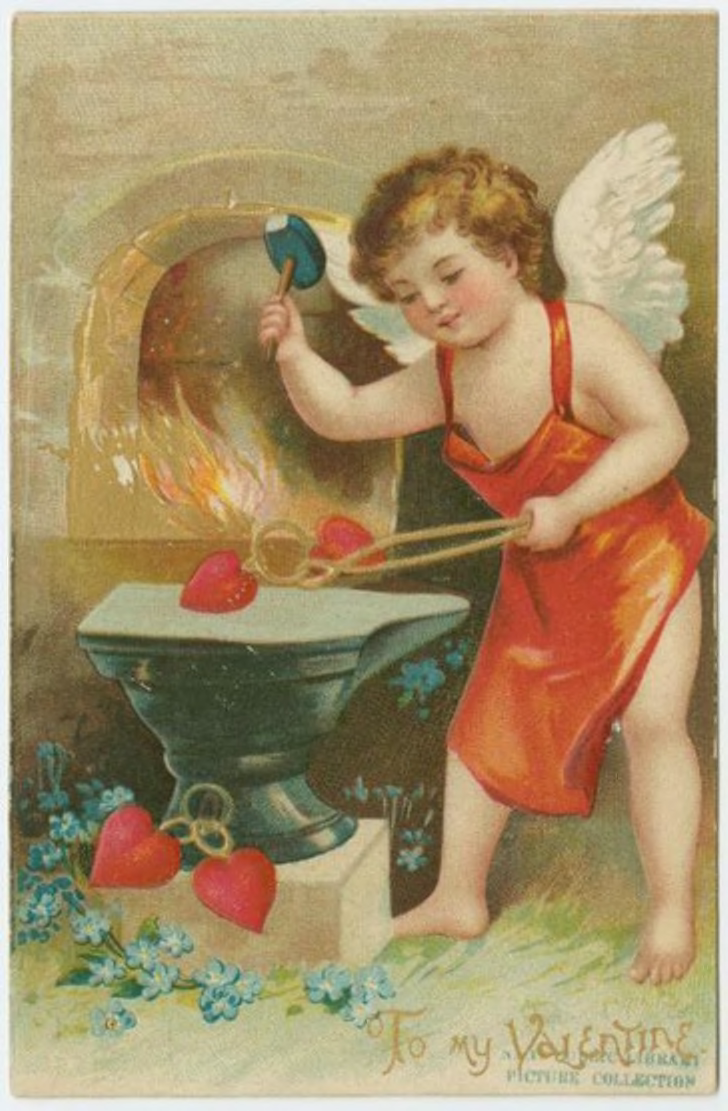 An enterprising cherub preps for the big holiday by making love locks.
12.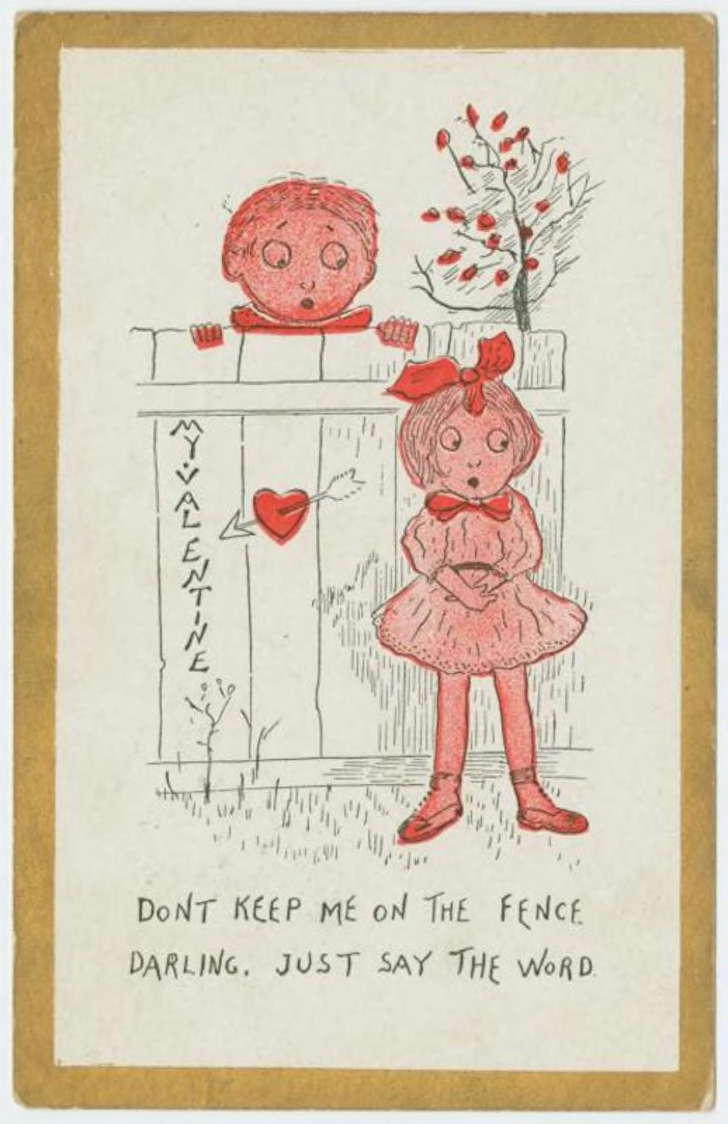 They both seem shocked to be in this position.
13.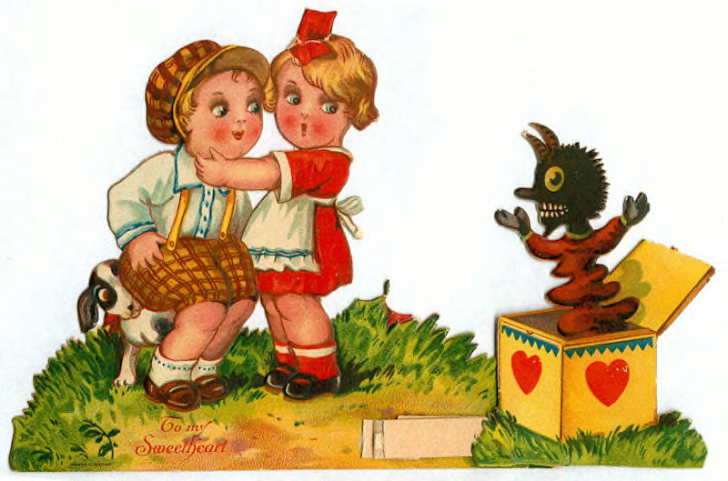 For when your sweetheart loves Santa's demonic counterpart, Krampus, so much that you need to put him on every holiday card.
14.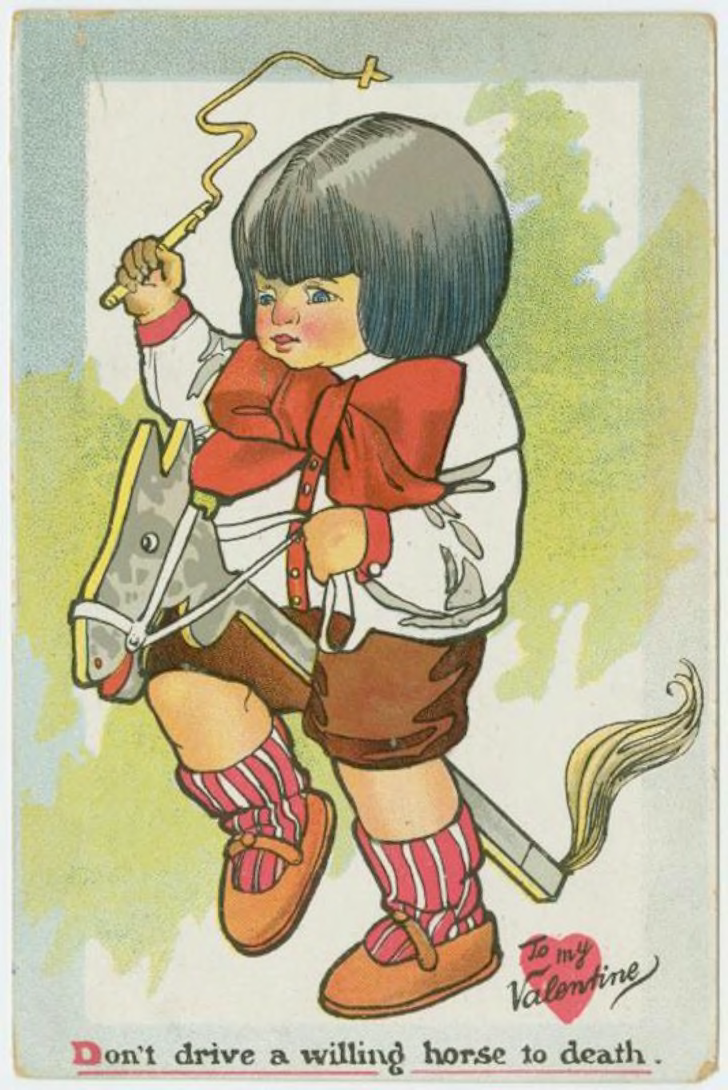 When you want to get a little moralistic with your notes of affection.
15.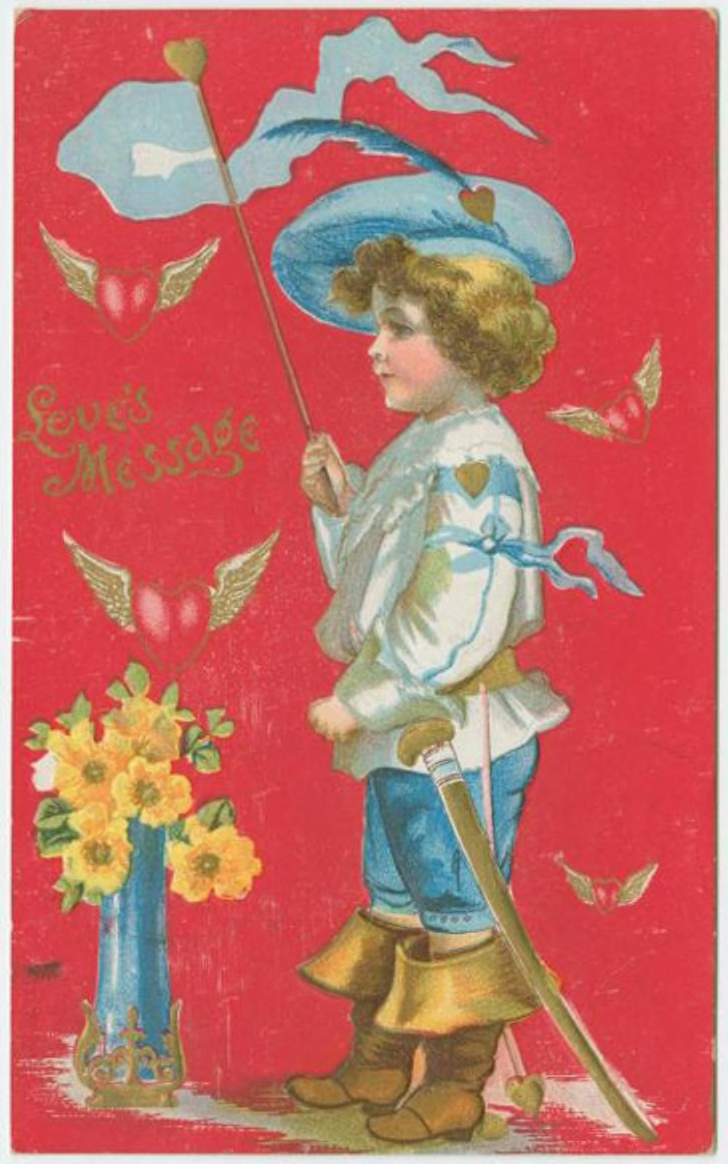 What a gallant little messenger.
16.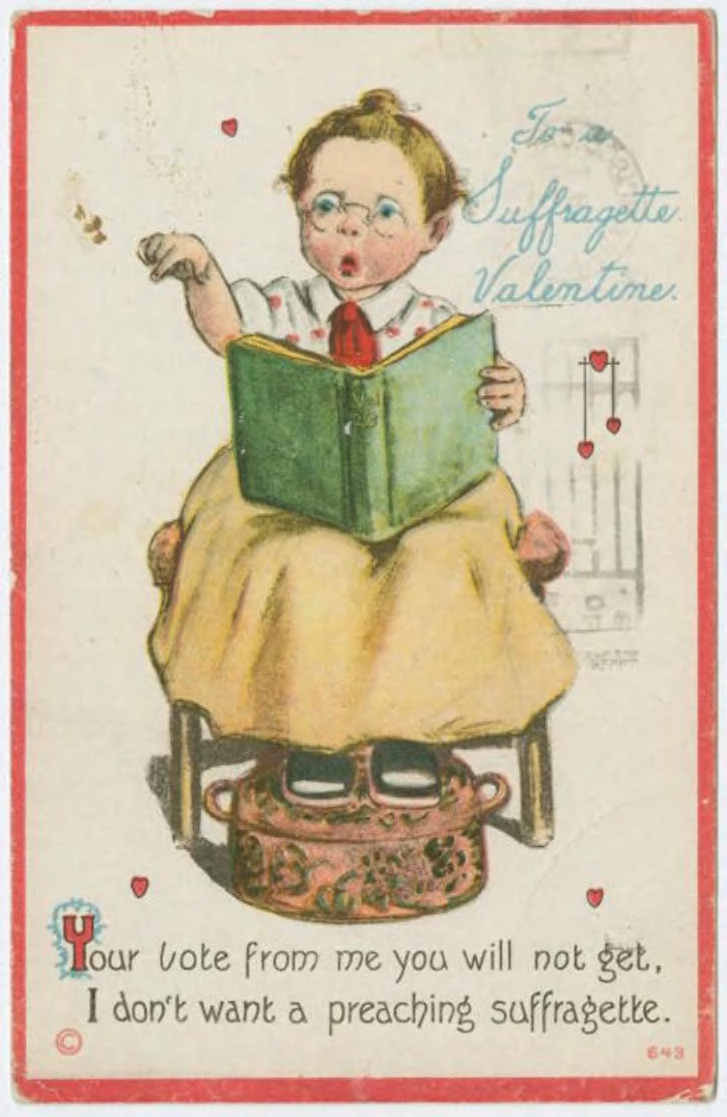 We vote you don't give the gentleman who sent this the time of day.
17.
Like an I-O-U for a walk in the gardens come springtime.
18.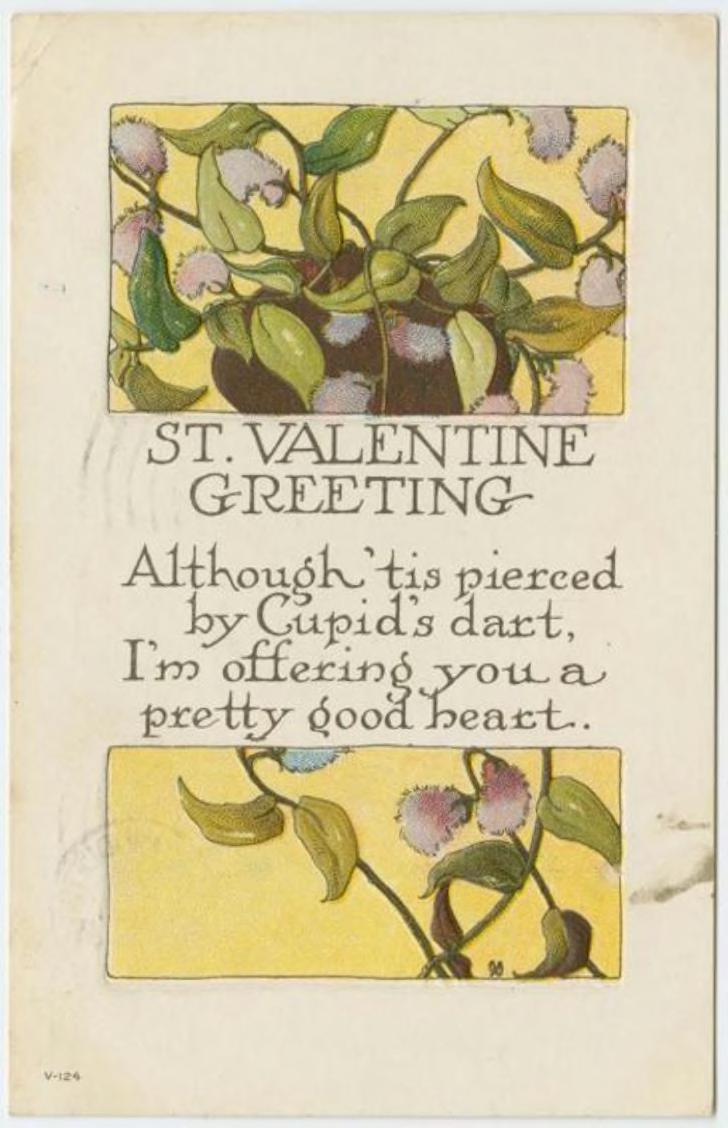 Self-deprecating sentiments from the Roaring Twenties.
19.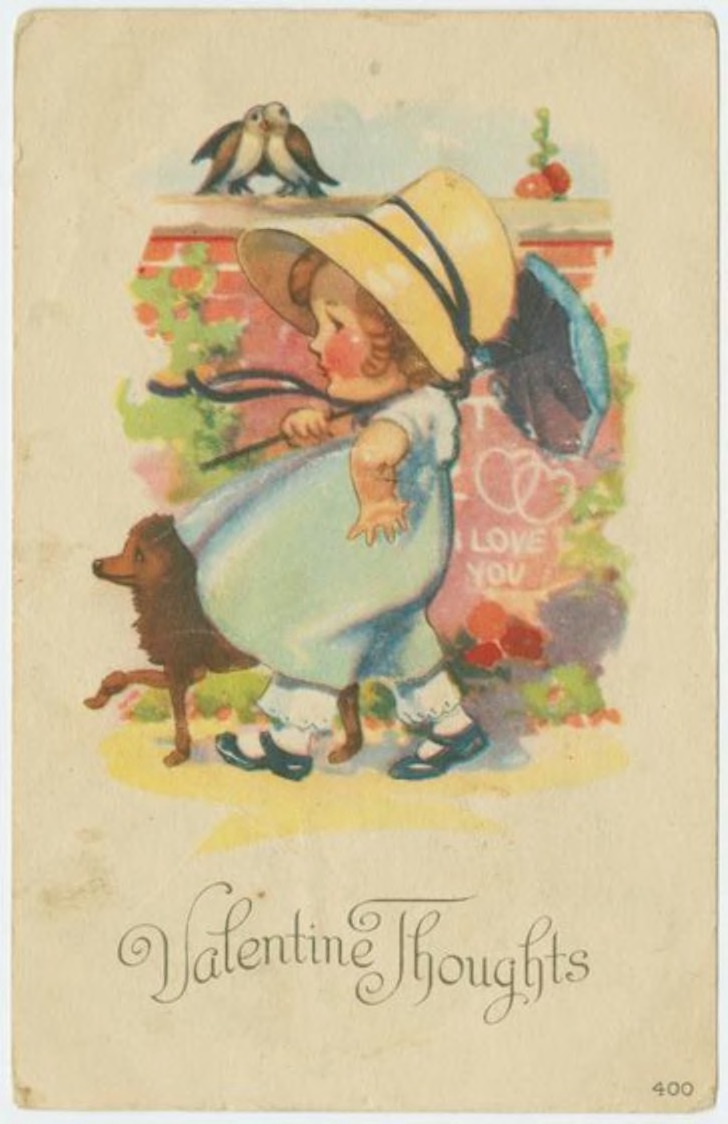 She's got her mind on her honey and her honey on her mind.
20.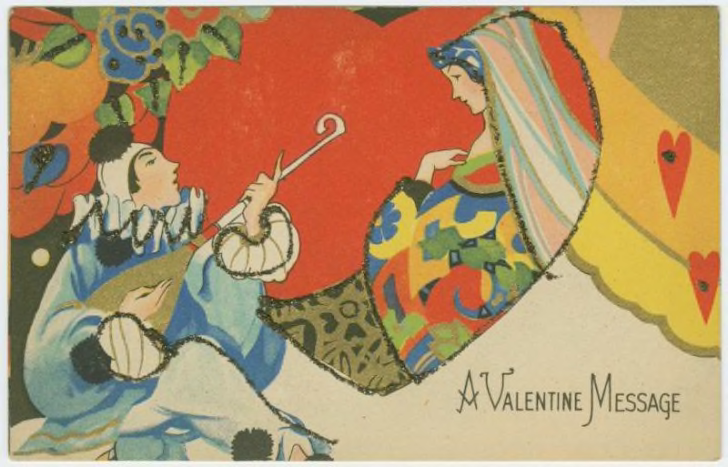 Musicians always seem to get the girl.
21.
When "the language of the heart" gets lost in translation.
22.
Dead. I'm dead.
23.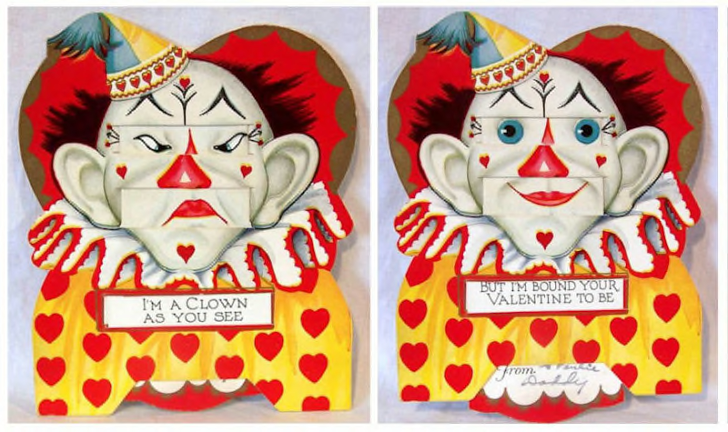 Creepy clowns are unlikely to win many hearts, "Daddy."
24.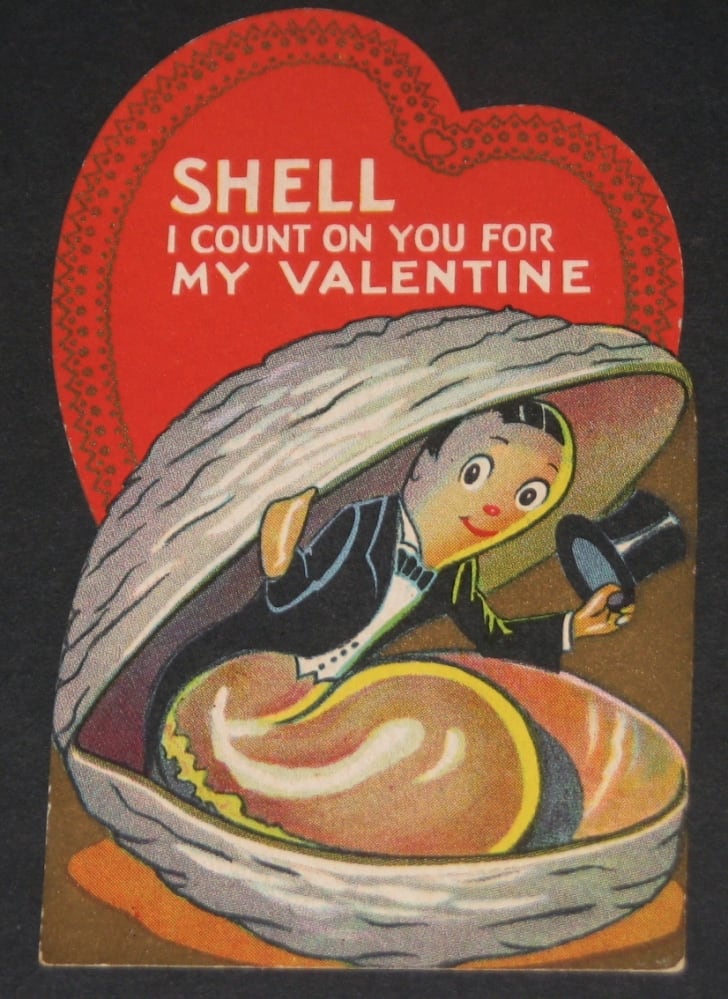 Just make sure your crush doesn't have a seafood allergy.
25.
The hot dog pun almost makes up for putting faces on them.
26.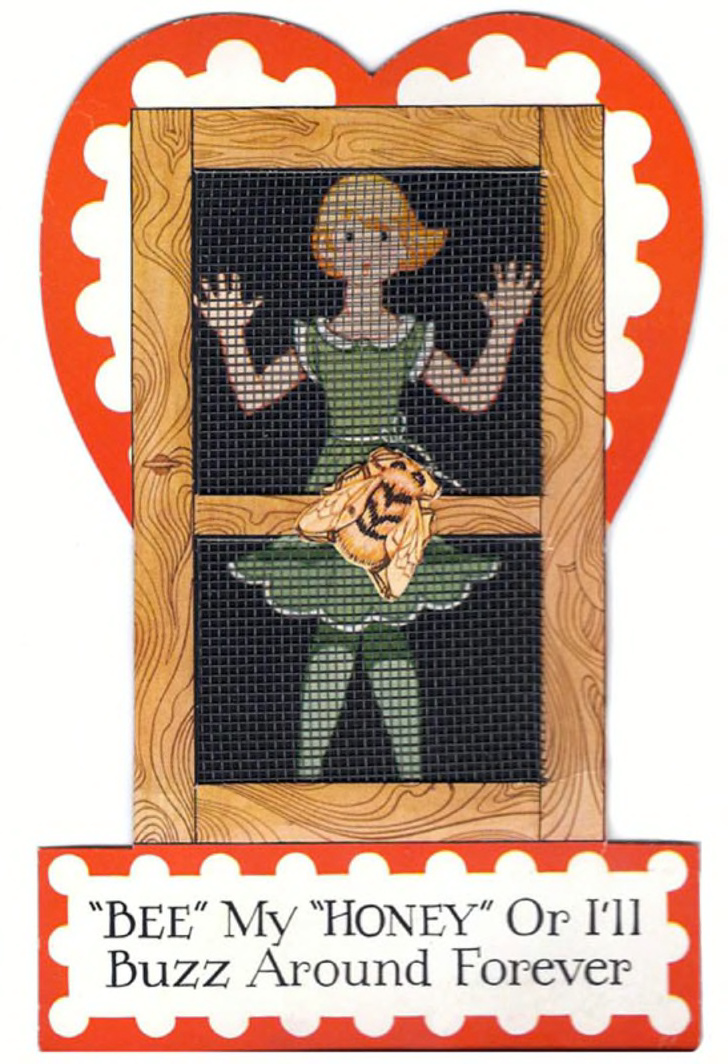 Tell this stalker to buzz off.
27.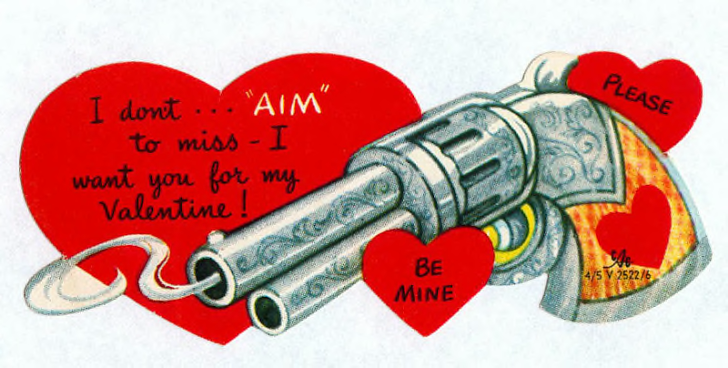 Please avoid this gun show.
28.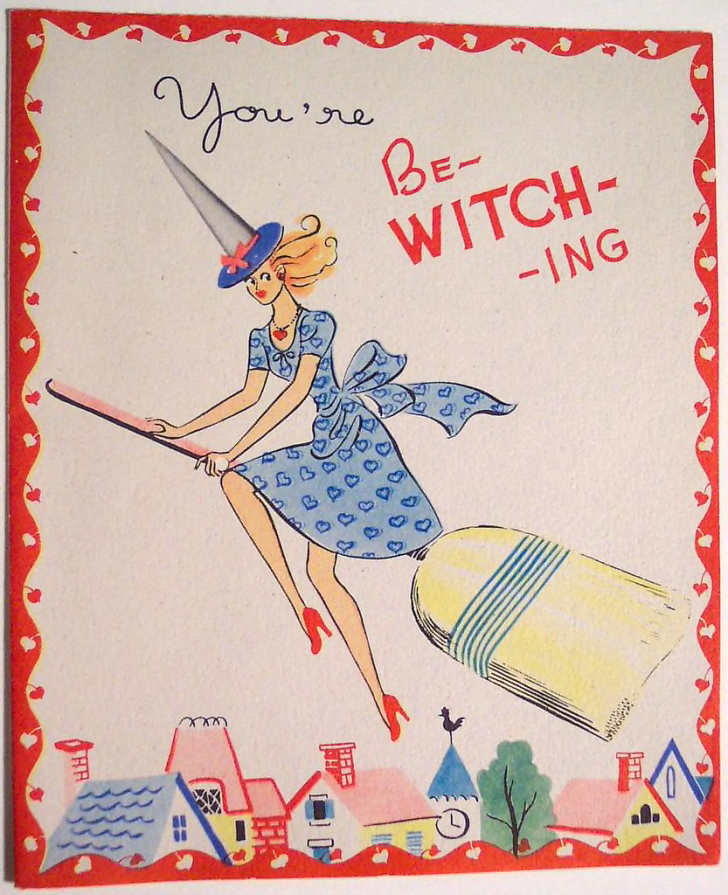 This is frightfully adorable.
29.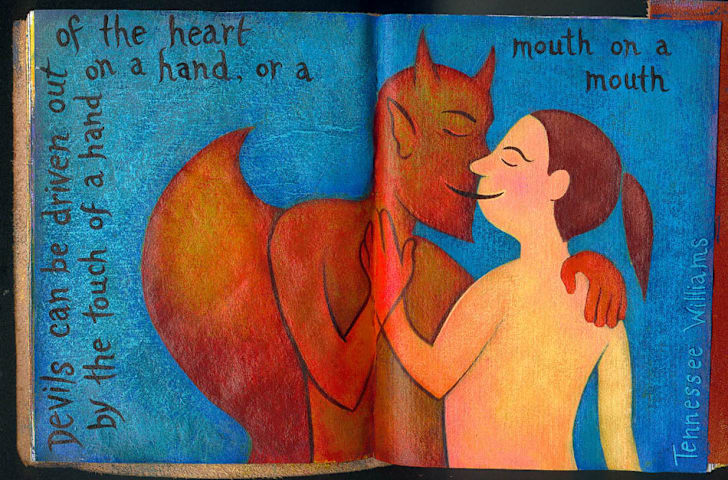 Not exactly the most romantic Tennessee Williams line to send …
30.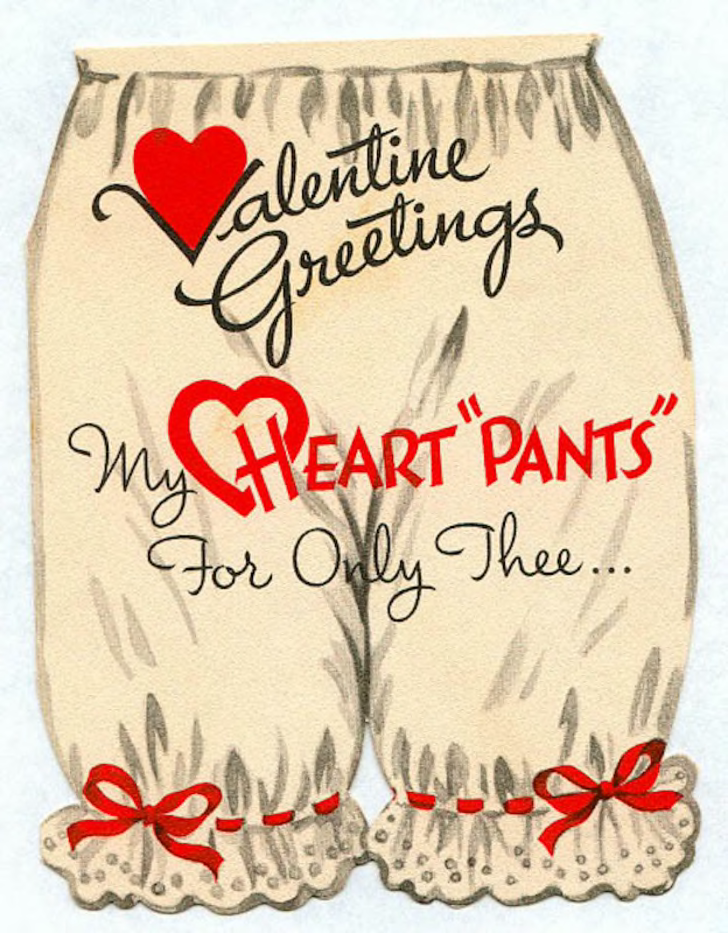 Racy!
31.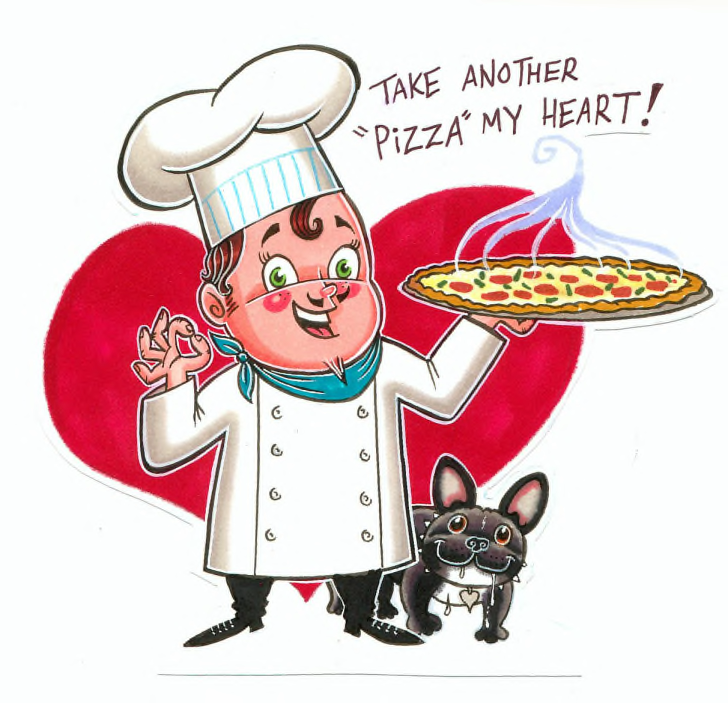 Now this is a sentiment we can get behind.