Can You Spot All the Stephen King References in This Poster?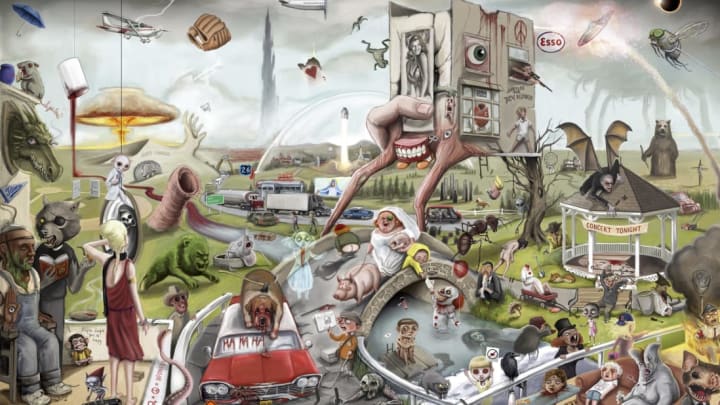 Jordan Monsell / Jordan Monsell
Even mega fans of Stephen King may have trouble keeping up with the author's work. Since first reaching the bestseller list in the 1970s, the horror writer has published more than 50 novels, with his latest set to come out this May. For a condensed tour of King's bizarre universe, check out the poster above.
This image, first spotted over at io9, is the work of artist Jordan Monsell. Titled "King County," it features more than 170 references plucked from the writer's body of work. Some characters in the scene, like Pennywise (from It) and Cujo, should be familiar to anyone with decent knowledge of pop culture. Others, like those taken from his short stories that were never adapted for the big screen, may be hard for even his dedicated readers to recognize.
Once you've spotted as many references as possible, you can compare your work to the answers in the key below. Stephen King fans who want even more time to stare at the poster will have the opportunity to take it home: It will be available to purchase at Table 97 at Monsterpalooza in Pasadena, California from April 13-15, with more prints going up for sale online later. You can follow Jordan Monsell on Facebook for updates.
Jordan Monsell
[h/t io9]