Harry Potter Star Praises Jude Law for Perfectly Capturing the 'Manipulative Side of Dumbledore' in Fantastic Beasts 2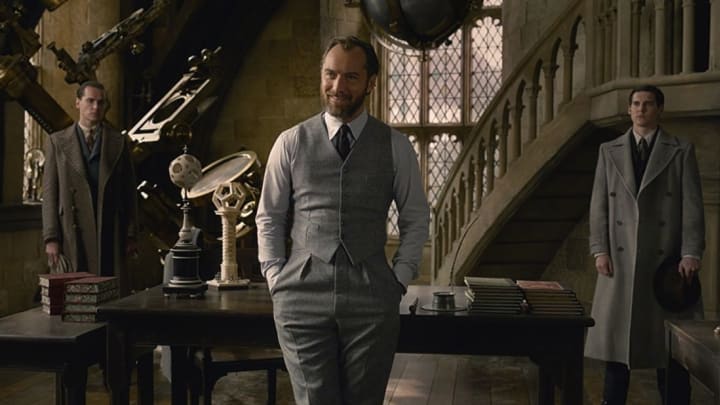 Warner Bros. Entertainment Inc. / Warner Bros. Entertainment Inc.
Evanna Lynch got to live out every fangirl's dream when she was cast to play the eccentric witch Luna Lovegood in the Harry Potter franchise. Starting out as a fan of the books, Lynch got the chance to audition for the role after already becoming ​pen pals with JK Rowling. The rest, as they say, is history.
It turns out that Lynch's Harry Potter clout still opens some pretty significant doors, including one that let her see some early footage of the upcoming Fantastic Beasts and the Crimes of Grindelwald. Coming away from a short screening, Lynch seemed particularly impressed by Jude Law's portrayal of a young Dumbledore.
"He is so perfect," Lynch told ​The Hollywood Reporter while on the red carpet at Animal Equality's annual gala. "He totally captures that serenity, that inner peace. He captures the manipulative side of Dumbledore. Dumbledore's a kind person, he's nice. He's not manipulative in an evil way. He wants to get people on his side, fighting for the right thing."
"You see that in book six, and that's really shown more, explored more, in this movie. From what I've seen, I think he's perfect," the actress added. As an unofficial expert on all things Potter and a respectable thespian in her own right, Lynch's endorsement speaks volumes.