15 Things You May Not Have Known About Lake Dead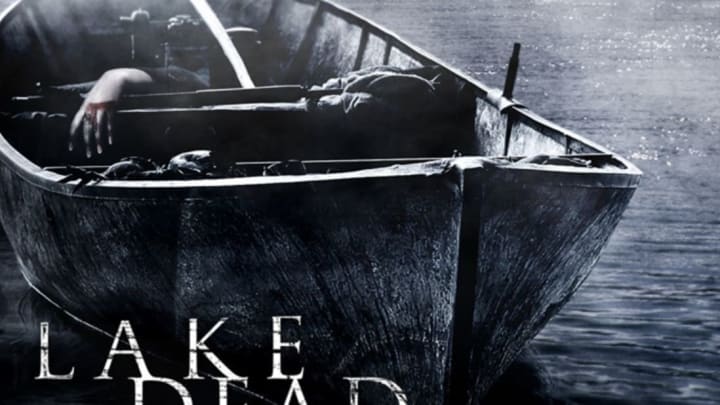 Alliance Group Entertainment / Alliance Group Entertainment
Lake Dead may not be the most familiar name to horror fans, but these facts show it's worth a closer look.
1. Lake Dead was part of the second incarnation of the "After Dark Horrorfest" (originally called "8 Films to Die For"), a now-defunct mini film festival that showed eight independent horror films in theaters across the country every year. The festival has since transitioned into a film distribution company called After Dark Films.
2. The genesis of the movie began when co-producer Jason Hice ran an advertisement at colleges calling for screenwriting majors to submit scripts.  Dan Coughlin, then a student at Cal State Long Beach, submitted the script for Lake Dead.
3. Hice's first script meeting for Lake Dead took place at Coughlin's frat house on the Cal State Long Beach campus.
4. Lake Dead was director George Bessudo's debut feature film. For his second horror movie, Farm House—about a young couple stranded at a mysterious vineyard—he reunited with Lake Dead's screenwriter Daniel P. Coughlin.
5. Lake Dead was a quick production – the entire shoot only took 15 days.
6. All of the fights, falls, and stunts were done by the actors themselves.
7. Bessudo originally had the entire movie storyboarded, but because of the quick production turnaround, many of the shots and much of the dialogue were improvised.
8. Bessudo said he drew inspiration for Lake Dead from films like Jaws, The Shining, Poltergeist, The Amityville Horror, and When a Stranger Calls.
9. The motel in the film is actually the "Spanish Hacienda" at Sable Ranch in Santa Clarita, California. The Ranch is specifically rented out for film shoots, and includes a "Western Street" that features a saloon, a general store, a sheriff's office, and a jail.
10. The RV the characters drive is a 1995 Fleetwood Flair.
11. Like any good independent filmmakers from 2007, producers promoted Lake Dead on MySpace. The movie's profile is still live:  https://myspace.com/lakedead.
12. Eagle-eyed viewers will catch a continuity error when the evil Sheriff Chuck Lake takes Brielle, Kelly, and Ben inside the motel for questioning. When the character Gloria gives them drinks (that eventually render them unconscious) she is wearing a grey shirt, but when the three are brought back out to Chuck's police car, she's wearing a bright red shirt.
13. Alex Quinn, the actor who plays Bill, is the youngest son of legendary actor Anthony Quinn, who appeared in such cinema classics as Lawrence of Arabia and who won two Best Supporting Actor Academy Awards for his performances in Viva Zapata! and Lust for Life.
14. Despite the resemblance, the actors who played the maniac brothers aren't actually brothers. Abel was played by actor Christian Stokes—who has since gone on to appear in movies like Richard Linklater's Bernie and Escape Plan starring Sylvester Stallone and Arnold Schwarzenegger—while Lake Dead marked the film debut of actor Trevor Torseth, who played Kane.
15. A sequel entitled Lake Dead 2: The Rage of Kane went into development after the first movie was released, but it was never made. It would have involved the maniac brother Kane stalking a church group who bought the motel property after the events of the first movie.