16 Offbeat Holidays You Can Celebrate in September
Summer is (unofficially) over, but don't despair; there's still plenty to celebrate in September—even after Labor Day's long weekend has wrapped. These holidays are all fairly innocuous, but if you do take issue with something said here, just remember: it's Be Kind To Editors and Writers Month.
1. The many month-long celebrations in September
In addition to being extra sweet to your favorite Mental Flossers, there are a whole host of other groups to be honored this month. All September, take time to celebrate Fall Hat Month, Happy Cat Month, National Honey Month, National Mushroom Month (maybe not together with the honey), National Milkshake Month, Shameless Promotion Month (follow me on twitter @HannahRKeyser), Sea Cadet Month, One-On-One Month and, as hopefully follows from the preceding, Pleasure Your Mate Month.
2. September 4: Newspaper Carrier Day
Celebrated annually on the anniversary of the hiring of Barney Flaherty as the first paperboy back on September 4, 1833 by Benjamin Day, publisher of the New York Sun.
3. September 5: Be Late For Something Day

Well, if you insist.
4. September 7: National Grandparents' Day
Held annually on the first Sunday after Labor Day since 1978. Many other countries have their own version sometime during the year and, unlike the U.S., they don't all make grandmothers and grandfathers share a day.
5. September 10: Swap Ideas Day

This is less of a celebration and more of a reminder to not hoard good ideas—they're much more useful out in the open.
6. September 13: Kids Take Over The Kitchen Day

This feel-good celebration started by Young Chefs Academy is designed to teach the highly important and oft-overlooked life skill: cooking.
7. September 14: National Hug Your Hound Day
Not to be confused with National Dog Day (August 26) or National Puppy Day (March 23), this holiday, in just its second year of existence, hopes to increase awareness of dog-friendly urban spaces by encouraging pet owners to shower their pooch with affection.
8. September 16: Anne Bradstreet Day
September 16 was officially proclaimed a holiday by the governor of Massachusetts to honor an under-appreciated figure in the history of American literature. Anne Bradstreet, who emigrated to the colonies along with her family in 1630, is considered to be America's first poet for her 1650 work, The Tenth Muse Lately Sprung Up in America, published, supposedly, without her knowledge.
9. September 18: Hug A Greeting Card Writer Day
If you can find one—as far as I can tell, they only exist in quirky romantic movies.
10. September 19: International Talk Like a Pirate Day

Perhaps the most widely-known offbeat holiday, because who doesn't relish the chance to call everyone "matey"?
11. September 22: American Business Women's Day

First recognized by Congressional resolution in 1983, this honoring of the female half of the workforce is celebrated annually on the anniversary of the 1949 founding date of the American Business Women's Association.
12. September 22: Hobbit Day
On the birthday of both Frodo and Bilbo Baggins, J.R.R. Tolkien fans celebrate all things Lord of the Rings. It is also the day that determines the larger celebration of Tolkien Week.
13. September 24: National Punctuation Day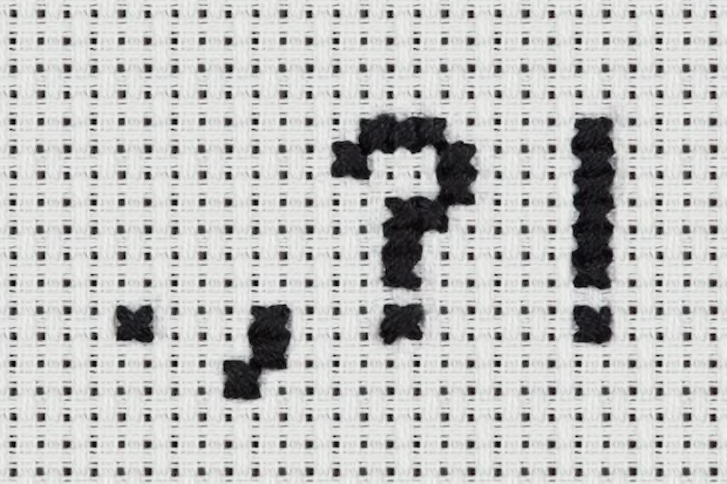 Take time, once a year, to appreciate the difference a well-placed comma or semicolon makes in reading comprehension; I know I will.
14. September 26: Hug A Vegan Day
Unless they're also a greeting card writer—then I think you're still covered.
15. September 27: Fish Amnesty Day
The fish probably won't know it, but PETA calls for one day of no fishing to give our finned friends a break.
16. September 29: National Attend Your Grandchild's Birth Day
It's unclear why this is a national event. Or how you're supposed to celebrate if your grandchild isn't born on September 29.
All photos courtesy of iStock unless otherwise noted.