The 25 Friendliest States in America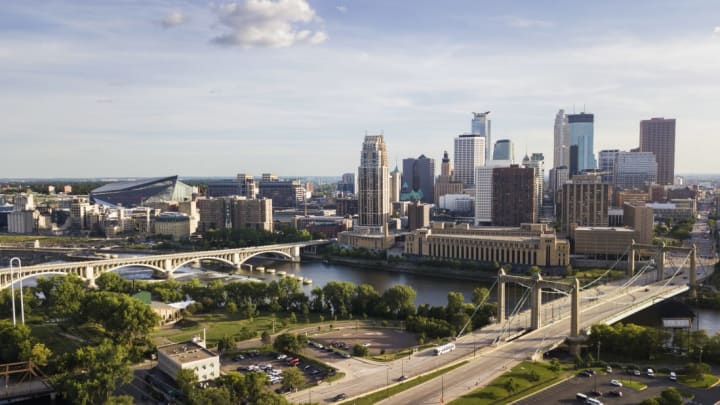 Skyline of Minneapolis, Minnesota / MattGush/iStock via Getty Images
Although we are all part of the United States of America, some states take that united part more literally by going out of their way to be more welcoming. Travel website Big 7 Travel asked 1.5 million of their social media followers to vote on the friendliest states in America, and the results just might surprise you.
Given that "Minnesota nice" is a definable term, it's hardly unexpected to see that the Land of 10,000 Lakes landed in the top spot. Meanwhile, Tennessee, South Carolina, and Texas all proved that that Southern charm is alive and well in 2019. The same did not hold true for many east coast states: New York snagged the bottom-most spot on the list, while Delaware (#48), Massachusetts (#47), and New Jersey (#46) weren't too far behind.
For the full list of rankings, visit Big 7 Travel. If you want to keep things more positive, you can check out the 25 friendliest states in America below.
Minnesota
Tennessee
South Carolina
Texas
Wyoming
Indiana
Colorado
Kansas
Oklahoma
Hawaii
Ohio
Louisiana
Nebraska
Illinois
Idaho
Georgia
New Mexico
Pennsylvania
Kentucky
South Dakota
Alabama
Missouri
Mississippi
Oregon
North Dakota