12 Halloween-Like Traditions From Around the World
Although most Americans spend Halloween dressing up and trick-or-treating, other countries have their own celebratory rituals. Here are 12 Halloween (and Halloween-like) traditions from around the world.
1. Samhain // Ireland And Scotland
Ireland is considered the birthplace of modern Halloween, with its origins stemming from ancient Celtic and Pagan rituals and a festival called Samhain, or Samhuinn (end of the light half of the year), that took place thousands of years ago. Today, both Ireland and Scotland celebrate Halloween with bonfires, games, and traditional foods like barmbrack, an Irish fruitcake that contains coins, buttons, and rings for fortunetelling. For example, rings mean marriage, while coins mean wealth in the upcoming year. 
2. Día De Los Muertos // Mexico
From November 1 to November 2, Mexico and parts of Latin America celebrate Día de los Muertos (Day of the Dead) to honor those who have passed away. It is believed that the Gates of Heaven open up at midnight on October 31 and the souls of children return to Earth to be reunited with their families for 24 hours. On November 2, the souls of adults come down from heaven to join in the festivities.
3. Day Of Dracula // Romania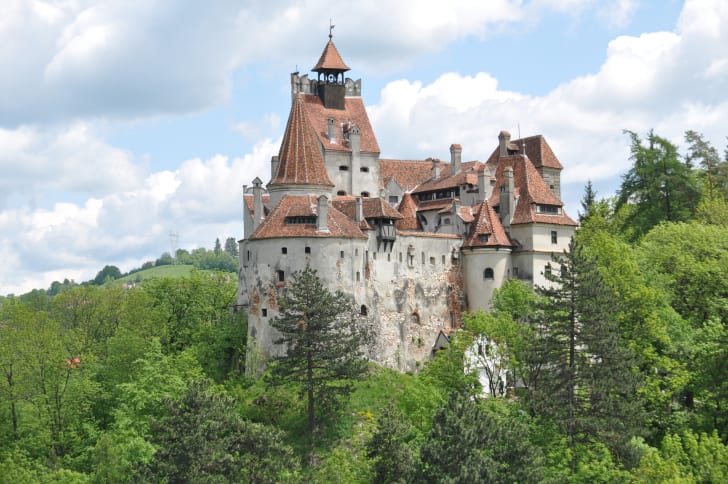 People from all around the world flock to celebrate Halloween at Vlad "The Impaler" Tepes's purported home at Bran Castle in Transylvania, Romania (although it was never actually his castle, and there's been a long-running debate over whether he ever even visited the site). There are a number of guides and inclusive travel packages in Romania that offer tours and parties at Count Dracula's castle for Halloween.
4. Kawasaki Halloween Parade // Japan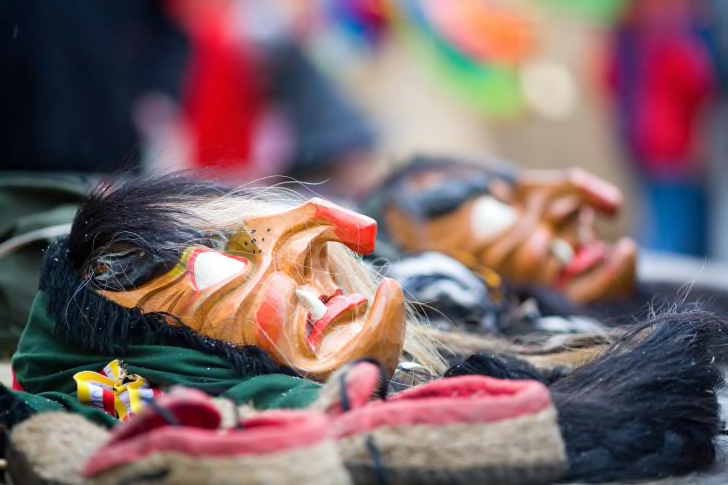 At the end of every October for the past 21 years, nearly 4000 costumed Halloween enthusiasts from all around the world have gathered in Kawasaki, just outside Tokyo, for the Kawasaki Halloween Parade, which is the biggest parade of its kind in Japan. However, not everyone can simply join in the festivities. The Kawasaki Halloween Parade has strict guidelines and standards for participating, so you have to apply for entry and pay a fee before the parade begins (watching, however, is free).
5. Pangangaluluwa // The Philippines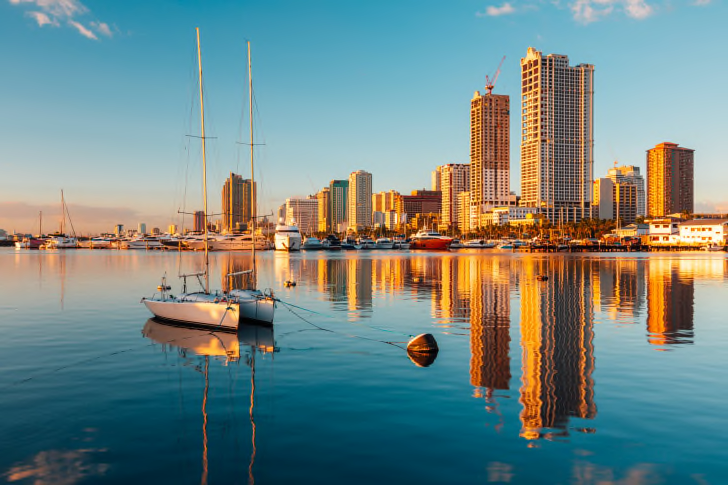 Pangangaluluwa is a tradition in the Philippines in which children go door to door, often in costumes, where they sing and ask for prayers for those stuck in
purgatory
. While the rituals have increasingly been supplanted by trick-or-treating over the years, some towns are working to
revive
Pangangaluluwa as a way of keeping the tradition alive, and
as a local fundraiser.
6. The Hungry Ghost Festival // Hong Kong
On the 15th day of the seventh lunar month, which is around mid-August to mid-September, the people of Hong Kong celebrate the
Hungry Ghost Festival
. In several parts of East Asia, people believe that spirits get restless around this time of year and begin to roam the world. The festival is a way to "feed" these spirits both the food and money they need for the afterlife. It's part of a larger month-long celebration that also features burning paper and food offerings.
7. Pitru Paksha // India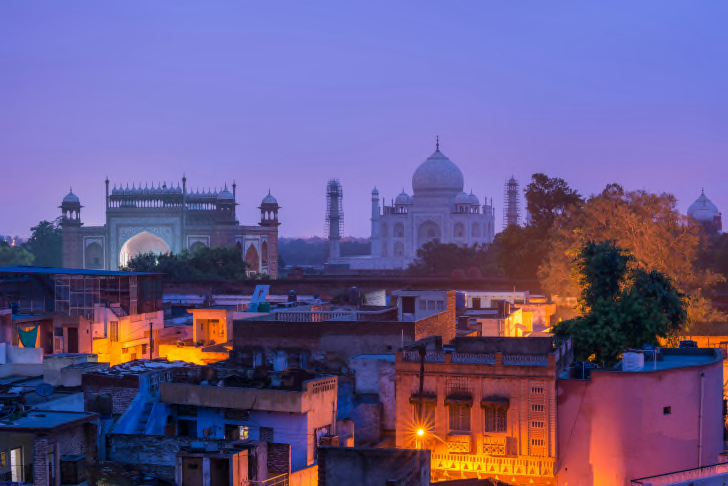 For 16 days during the second Paksha of the Hindu lunar month of Bhadrapada, many people in India celebrate Pitru Paksha. In the Hindu religion it is believed that when a person dies, Yama—the Hindu god of death—takes his or her soul to purgatory, where they'll find their last three generations of a family. During Pitru Paksha, the souls are briefly allowed to return to Earth and be with their families.
In order to ensure their family's place in the afterlife, one must perform the ritual of Shraddha, which includes a fire ritual. If Shraddha isn't performed, the soul will wander the Earth for eternity. During Pitru Paksha, families offer the dead food such as kheer (sweet rice and milk), lapsi (a sweet porridge), rice, lentils, spring beans, and pumpkins, which are cooked in silver or copper pots and served on banana leaves.
8. Dzień Zaduszny // Poland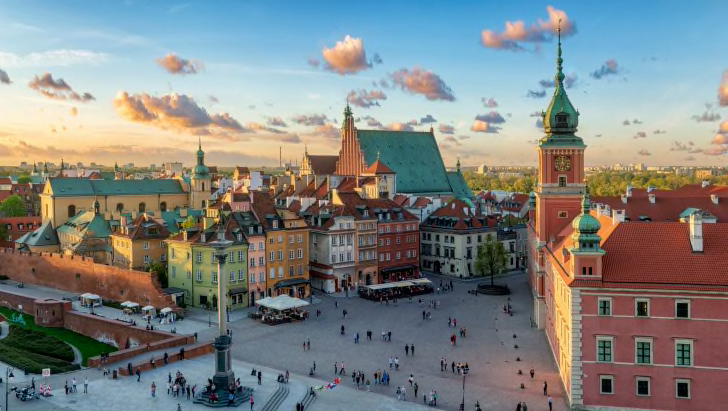 In early November, people across Poland travel to cemeteries to visit the graves of their family members (Dzień Zaduszny is like the equivalent of All Souls' Day for Catholics in the country). The holiday is celebrated with candles, flowers, and an offering of prayers for departed relatives. On the second day, people attend a requiem mass for the souls of the dead.
9. Awuru Odo Festival // Nigeria
The Awuru Odo Festival marks the return of dearly departed friends and family members back to the living. Lasting up to six months, the holiday is celebrated with feasts, music, and masks before the dead return to the spirit world. Although the Odo Festival is an important ritual, it happens once every two years, when it is believed the spirits will return to Earth.
10. Pchum Ben // Cambodia
From the end of September to the middle of October, Buddhist families gather together to celebrate
Pchum Ben
, a religious holiday to celebrate the dead. People give foods like sweet sticky rice and beans wrapped in banana leaves, and visit temples to offer up baskets of flowers as a way to pay respect to their deceased ancestors. It's also a time for people to celebrate the elderly.
11. Ognissanti // Italy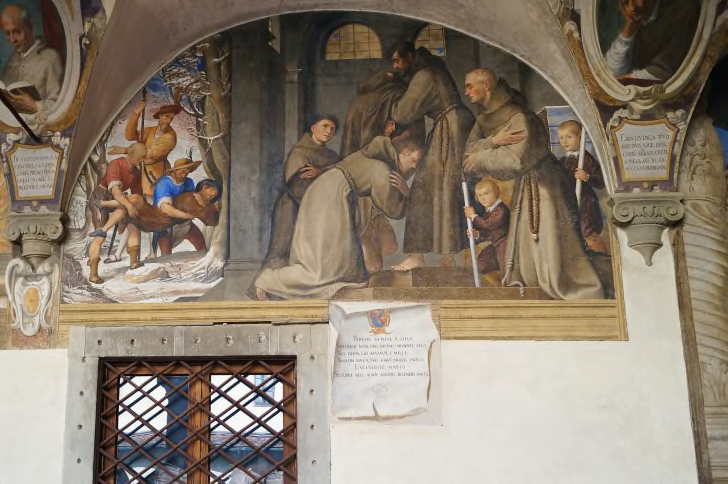 All Saints' Day, November 1, is a national holiday in Italy. Better known as
Ognissanti
, the festivities usually begin a couple of days before, when people begin leaving fresh flowers—generally chrysanthemums—on the graves of departed loved ones, as well as complete strangers, turning the country's cemeteries into a beautiful display of colors. Italians also pay tribute to the departed by putting a red candle in the window at sunset, and set a place at the table for those spirits they hope will pay a visit.
12. All Saints' Day And All Souls' Day // Worldwide
On November 1, many Catholics around the world celebrate All Saints' Day, followed by All Souls' Day on November 2. It's an annual time to honor the lives of the saints who died for their Catholic beliefs, as well as the souls of dead family members. In observance of the holiday, people go to mass and visit the graves of their loved ones. While the event is celebrated worldwide, Germany has its own tradition: Many
hide
their kitchen knives, so that returning spirits won't be accidentally harmed (or use the same knives to harm the living).