Fanny DeVito: The Danny DeVito Fanny Pack You Never Knew You Needed Has Arrived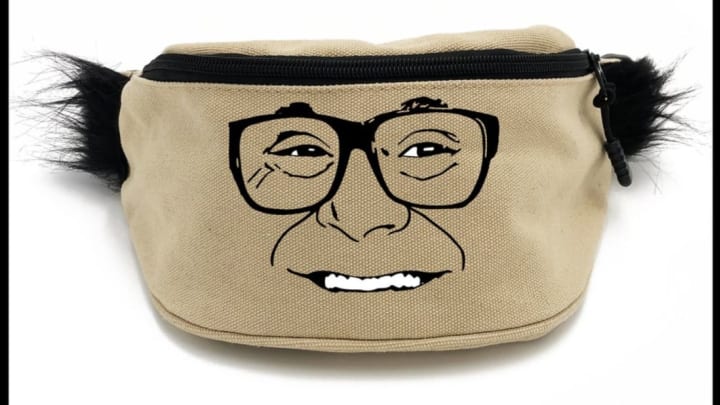 Fanny DeVito. / The Cryptic Closet
Danny DeVito has been an indelible part of popular culture for decades, from his role as ornery taxi company manager Louie De Palma in Taxi to Arnold Schwarzenegger's long-lost sibling in 1988's Twins to the grotesque Frank Reynolds in the long-running It's Always Sunny in Philadelphia.
If you would like to show your appreciation for DeVito, you're in luck, as he now comes in fanny pack form.
The fashion accessory, sold by Cryptic Closet, features a likeness of the actor emblazoned on a tote bag for your waist. In keeping with DeVito's somewhat impenetrable public persona, the company has provided no context for why they created a Danny DeVito fanny pack—dubbed Fanny DeVito—or if they sought the actor's approval in producing it.
We have a better idea of the origins of the fanny pack, as a fashion accessory, itself: The bag grew popular among skiers in Switzerland in the 1960s, with enthusiasts looking to have a place to carry their lunch, flares, or alcohol.
Priced at $34.99, Fanny DeVito is expected to ship in April. In the meantime, DeVito has shared a stay-at-home message where he encourages people to practice social distancing to protect older members of the population amid the current coronavirus pandemic.