10 Unique Mother's Day Gifts for $30 or Less
Since becoming an official U.S. holiday in 1914, Mother's Day has staked its claim as the busiest day of the year for the restaurant and floral industries, and is the third-largest day of the year for greeting card companies. In 2019, it was estimated that Americans would spend $25 billion on flowers, dinners, shows, and all the other Mother's Day staples.
But that doesn't mean you need to spend a lot to show mom you care. Whether your mom has a green thumb, loves the great outdoors, or just likes to treat herself, we've rounded up 10 unique Mother's Day gifts you can pick up this year for $30 or less.
1. Bath & shower cupholder; $14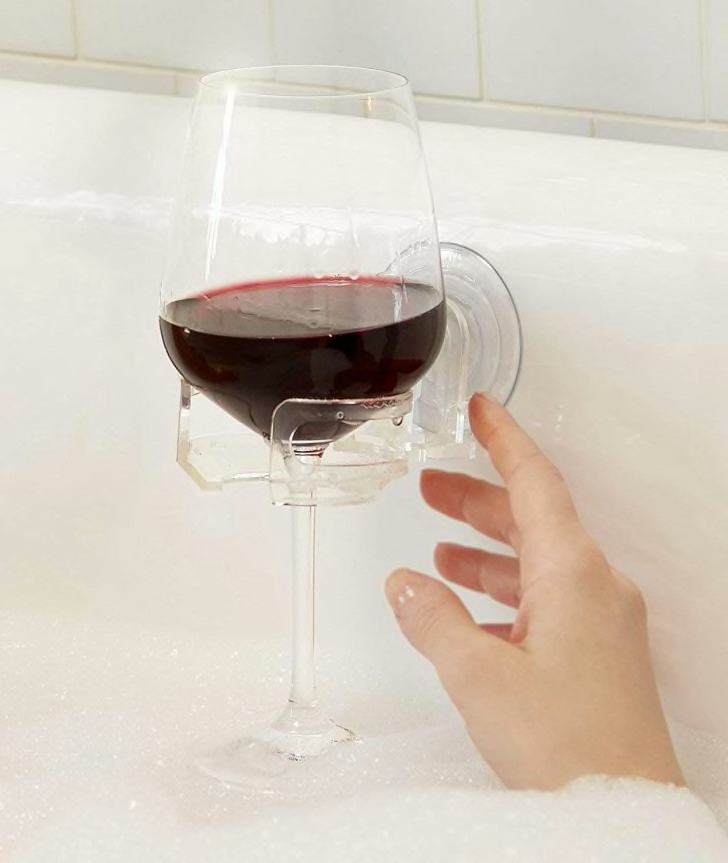 Make your mom's bath time ritual just a little more luxurious by helping bring her favorite beverage right into the tub. This portable bath and shower caddy can hold beer cans, wine glasses, and even some cups and mugs, and it's sturdy enough to hold up to 7 pounds on most tiled surfaces, thanks to the powerful suction cup. And when the inevitable spill happens, it's dishwasher-safe, so your mom won't have to lift a finger to get it clean.
Buy it: Amazon
2. Women Who Dared Wineglasses; $16 each
Your mom can celebrate some of history's other great women with these inspiring wineglasses. Honoring Marie Curie, Susan B. Anthony, Clara Barton, and Sojourner Truth, each stemless wineglass features the signature and writings of their dedicated feminist icon, along with an image that symbolizes their most significant accomplishment. With this gift, you can "toast to women who dare to challenge social norms and push for progress." That, of course, should include your own Mother's Day heroine.
Buy it: Uncommon Goods
3. Harry Potter Knitting Magic Book; $18
If your mom's a Harry Potter fan who just so happens to love knitting, look no further. This magical book features more than 25 projects based on the classic Harry Potter movies, and the patterns range from clothing items (like a Weasley Christmas sweater) to "movie keepsakes" (like a miniature, knitted version of Hedwig). Each pattern is accompanied by original costume sketches, fun facts about the movies, and behind-the-scenes stories, making it a better gift than even a Hogwarts letter. Include some sewing supplies (like this Artika Sewing Kit) along with the book to make sure your mom is fully stocked for her first project.
Buy it: Amazon
4. The Little Women Cookbook; $14
Inspired by Louisa May Alcott's cherished novel, this cookbook features recipes for the meals that play a prominent role in Little Women. Its five chapters include over 50 recipes for breakfast, lunch, dinner, and more, so whether your Marmee wants to make the same blancmange and strawberries that Jo (attempted) to make Laurie for dinner or Amy's picnic lemonade, she'll be ready. Bonus points if you bring your mom this book along with breakfast in bed (extra bonus points if you don't burn your mom's omelet like the March sisters did).
Buy it: Amazon
5. Herb Garden Starter Kit; $30
Help your mom find her green thumb with this "Herbs in the Burbs" starter kit, which includes organic, non-GMO seeds for cilantro, thyme, parsley, and basil plants, along with potting soil discs, burlap grow bags, plant markers, and a set of shears. You can even use the packaging as a planter box. With this kit, your mom will have fresh herbs all year long—and because they can grow either inside or outside, she'll never have to go farther than the nearest windowsill to get them.
Buy it: Amazon
6. Roku Express; $30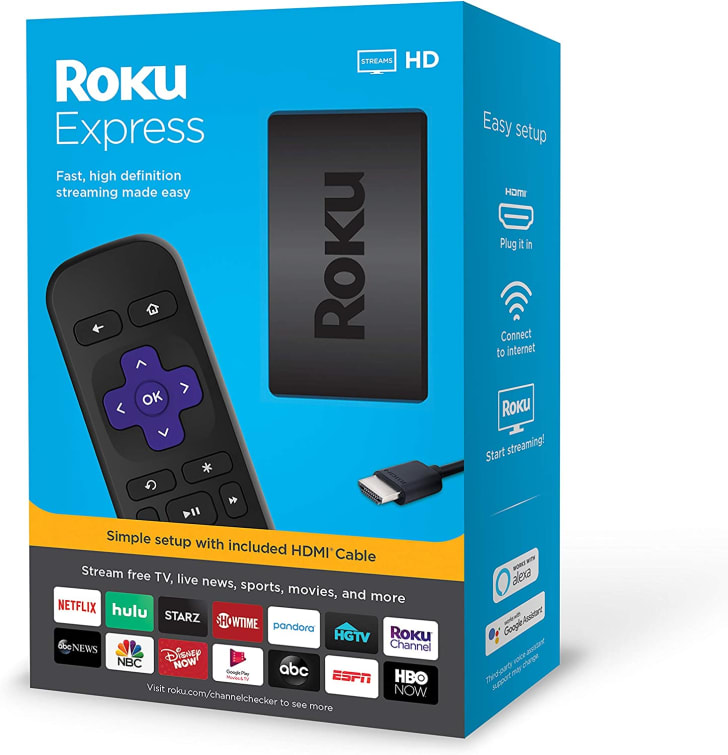 Not all moms are tech-savvy, but they all deserve to be able to watch what they want, whenever they want. Take the guesswork out of streaming with this Roku Express media player. The simple HDMI cable plugs into the TV, giving your mom instant access to free, live, and premium shows. She can stream from all of her favorite TV apps, including Prime, Netflix, and Disney Plus, and the included remote makes finding her favorite show a snap. Now whenever anyone asks, "Where's the remote?" you'll know that it's probably with mom.
Buy it: Amazon
7. Cold Brew Coffee Maker Kit; $25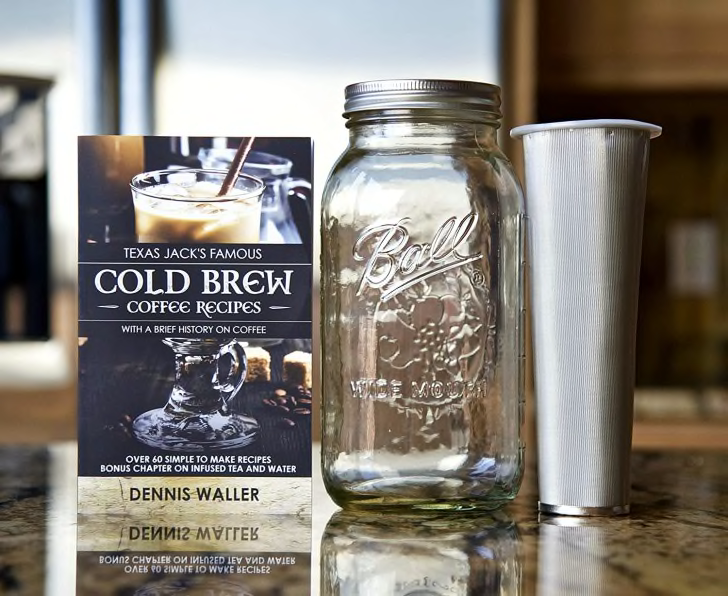 This cold brew kit is the perfect gift for any mom who's always on the go … so long as she's had her coffee first. To prep this cold brew, all your mom needs to do is pour some coarse ground coffee into the kit's stainless steel filter basket, fill the half-gallon Mason jar with water, cap it with the self-sealing lid, and set it in the fridge to steep overnight. To up the ante on her coffee game, she can check out the included book, which features more than 60 recipes for a delicious morning beverage (it even includes a background on coffee and some fun facts on everyone's favorite bean). Most pre-ground beans are too fine for cold brew, so save your mom a trip to the store by including a coffee grinder and a bag of whole bean coffee in her Mother's Day gift bag.
Buy it: Amazon
8. Camping Hammock; $30
Even outdoorsy moms want to relax after a long day of hiking. Give her a bed softer than the forest floor with this comfy camping hammock from Wise Owl Outfitters. The hammocks come in a wide range of colors—so your mom can relax in style—and they're made of heavy-duty parachute nylon, meaning they're durable, too. The hammocks are set up using adjustable straps (no knot-tying or hammering involved) and when they're ready to be taken down, they can be rolled into their carrying case for easy storage. A single hammock weighs only a pound, and they won't weigh down your adventurous mom as she takes on the wilderness.
Buy it: Amazon
9. Essential Oil Diffuser; $30
Bring the spa to your mom with the oil diffuser that makes every day feel like a luxury vacation. This Zen Breeze Essential Oil Diffuser is compatible with most essential oils, and it can run nonstop or on a timer to give your mom her perfect amount of Zen. The diffuser includes an LED band that has 14 different colors (she can set it to her favorite or cycle through them all), so it acts as a soft lamp for day or night. And it has an auto-shutoff safety feature that turns the diffuser off once the water levels get too low. For moms who love to treat themselves, this gadget will save them a trip (and some money) to the local wellness center.
Buy it: Amazon
10. Jade Face Roller; $22-$28
Your mom will feel great from the inside-out with this jade roller from eDiva on Amazon. The roller can reduce dark eye circles and puffiness, tighten the skin, and even help with muscle tension. And the stones are 100 percent jade, providing a natural beauty experience that doesn't use any harmful chemicals or artificial products.
If your mom wants something a little different, check out this rose quartz roller from Uncommon Goods. Rose quartz represents self-love in Chinese culture, and what better way for your mom to celebrate herself (and give her skin a much-needed facial massage) than with this handy tool? Using this roller only takes a couple of minutes, so it's a great treat for even the busiest of ladies.
Buy it: Amazon, Uncommon Goods
At Mental Floss, we only write about the products we love and want to share with our readers, so all products are chosen independently by our editors. Mental Floss has affiliate relationships with certain retailers and may receive a percentage of any sale made from the links on this page. Prices and availability are accurate as of the time of publication.