10 Great Gifts for Comic Book Fans
This article contains affiliate links to products selected by our editors. Mental Floss may receive a commission for purchases made through these links.
It's a bird! It's a plane! No, it's… that one comic book person in your life who's really tough to buy for. Never fear, Mental Floss is here. We've got 10 great Christmas gift ideas that should put a smile on any DC, Marvel, or Dark Horse fan's face. Be the hero they deserve and check these out gift ideas for comic book fans.
1. Wonder Woman Ugly Christmas Sweater; $50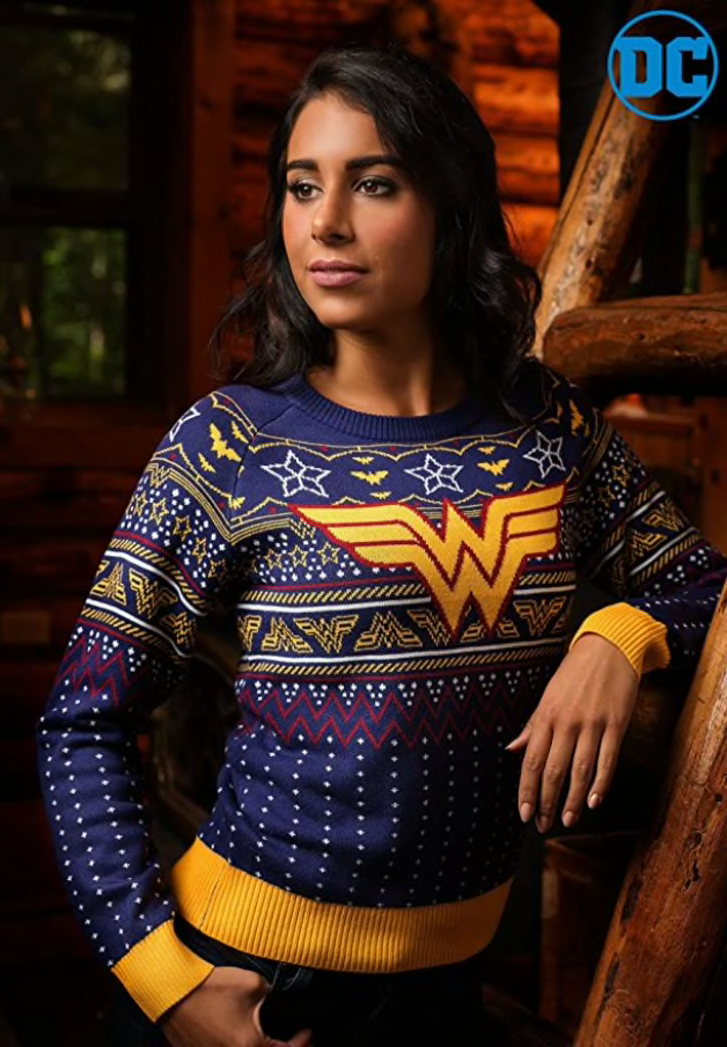 Canonically, the Amazon princess has celebrated Christmas a few times with her DC buddies. We think she'd get a good smirk out of this 100-percent acrylic sweater that pairs her logo with some holiday cheer. Lasso not included.
Buy it: Amazon
2. Spider-Man Comic Collage 1000-Piece Puzzle; $17

Foiling Mysterio. Dodging Doc Ock's tentacles. Saving New Yorkers at impossible heights. Now fans can relive these and other great scenes from Marvel's classic Spider-Man comics one puzzle piece at a time.
Buy it: Entertainment Earth
3. The Art of Vintage DC Comics: 100 Postcards; $17
DC comics turned 75 years old in 2019—and to help celebrate the occasion, a set of 100 postcards bearing some of their classic artwork was released. It's still available; the handsome cards showcase Batman, the Green Lantern, and other great characters as realized by some of DC's greatest artists. Whether your giftee mails 'em, keeps 'em, or turns them into homemade craft projects, these beauties aren't to be missed.
Buy it: Amazon
4. Avengers: Endgame Hulk with Taco Pop! Figure; $11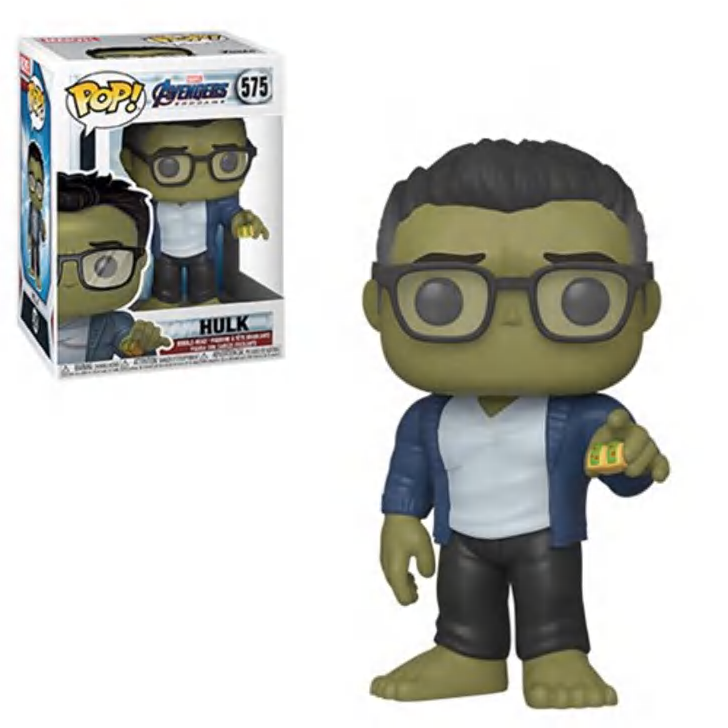 "Hulk empathize!" Bruce Banner may have looked like a monster in his last MCU outing, but he was nice enough to give Scott "Ant-Man" Lang a new taco. It was a great moment, one that Funko recently immortalized. Adorable.
Buy it: Entertainment Earth
5. Batman: The Animated Series 1:2 Scale Bust; $155
For some fans, this show had the definitive Caped Crusader. If your favorite comic book nerd has a piano—or maybe just a classy bookshelf—this detailed, 10-inch bust deserves to keep watch there. But order soon! Supplies are pretty limited.
Buy it: Entertainment Earth
6. Thanos Final Confrontation Retro T-Shirt; $23
In 10 years, the Mad Titan went from a semi-obscure comic book baddie to one of cinema's greatest villains. Here's a cotton tee that brings Thanos back to his ink-and-panel roots, where he was every bit as menacing.
Buy it: Amazon
7. Justice League Socks (4-Pack); $25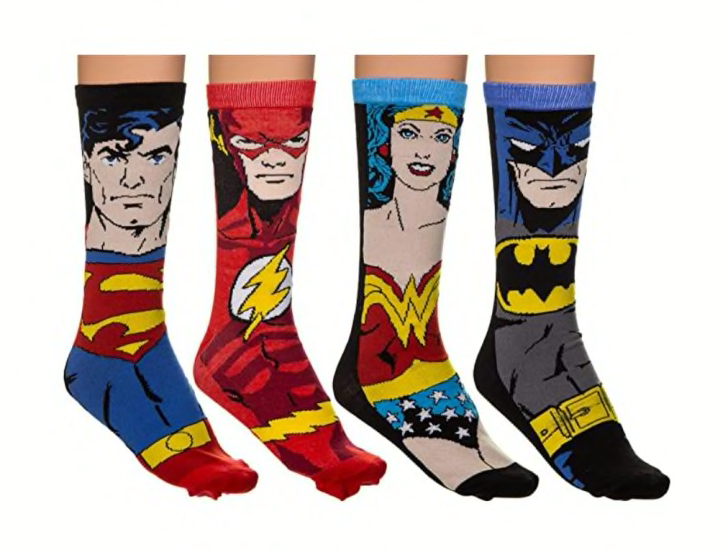 "Superman?" Check. "Batman?" Ready to rock. "Wonder Woman?" Present and accounted for. "The Flash?" Yup, he's here, too. We're talking about a pack of machine-washable, spandex socks featuring all four superheroes. Guess that makes the top drawer the new Hall of Justice.
Buy it: Amazon
8. Hellboy BPRD Neon Sign; $100
If you're close with someone who's obsessed with Hellboy lore, they'll know the Bureau for Paranormal Research and Defense (BPRD) means business. They can tell the world they've joined the cause with this neon BPRD logo sign.
Buy it: Entertainment Earth
9. The Marvel Age of Comics 1961-1978—40th Anniversary Edition; $25
This hardcover volume chronicles the glory days of Marvel in the 1960s and 1970s. Written by Roy Thomas, it's got more than 400 illustrations reprinted from some of the industry titan's most iconic and influential comics.
Buy it: Amazon
10. DC Comics Encyclopedia: The Definitive Guide to the Characters of the DC Universe (All-New Edition); $27
DC fans are pretty much guaranteed to win any argument about everything from Nightwing's gear to the layout of Metropolis with this fully illustrated wealth of info at their disposal.
Buy it: Amazon
Sign Up Today: Get exclusive deals, product news, reviews, and more with the Mental Floss Smart Shopping newsletter!