10 Unusual Stocking Stuffers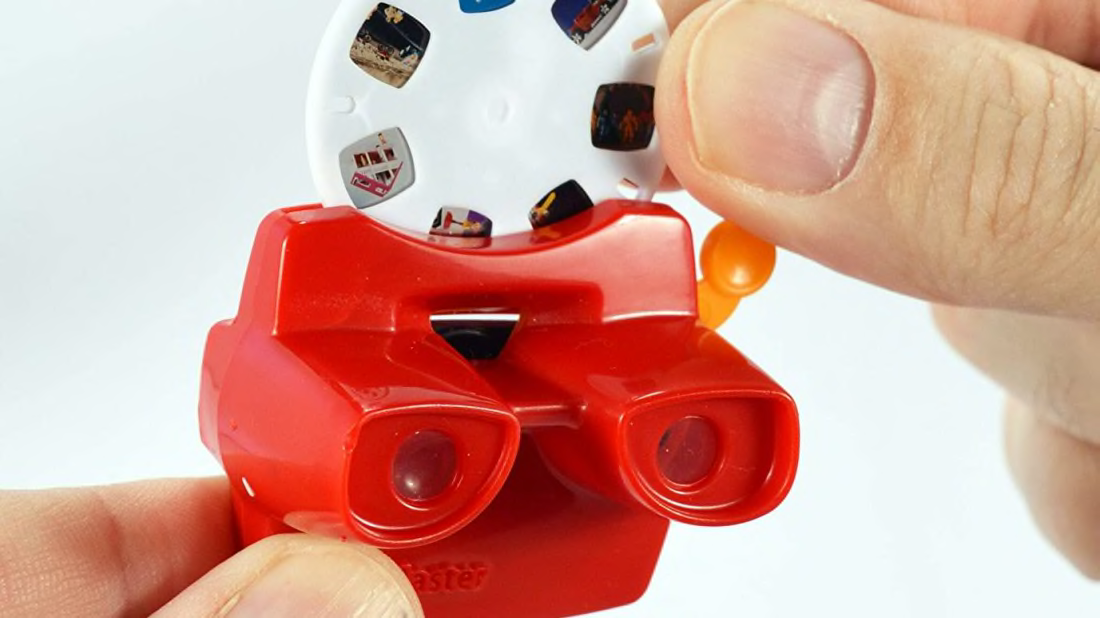 This holiday season, surprise your loved ones (or treat yourself!) to a series of small, innovative, and eccentric gifts that are sure to surprise and delight without breaking the bank and blowing your budget. From an adorable lip balm set to a profanity-laced coloring book designed for adults, here are the most unusual stocking stuffers you can find on Amazon—all of which are $30 and under.
1. Marie Curie and Radium Enamel Pin Set; $16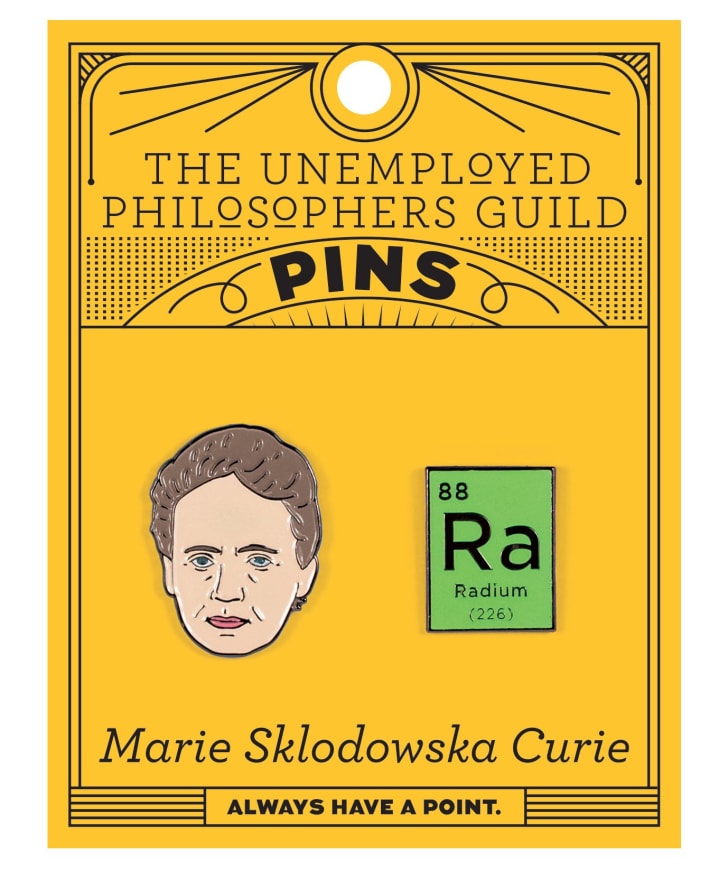 Wear your favorite scientist on your sleeve, shirt, jacket, or backpack with this Marie Curie two-piece pin set. The iconic researcher coined the term radioactive and discovered radium, hence the glow-in-the-dark radium pin.
Buy it: Amazon
2. Bob Ross Bobblehead; $30
Spread some positivity with this smiling Bob Ross bobblehead, which is sure to delight any Joy of Painting enthusiast. Display it on your nightstand, desk, counter, or anywhere you (or your loved one) desires.
Buy it: Amazon
3. Burt's Bees Kissable Color Holiday Gift Set; $16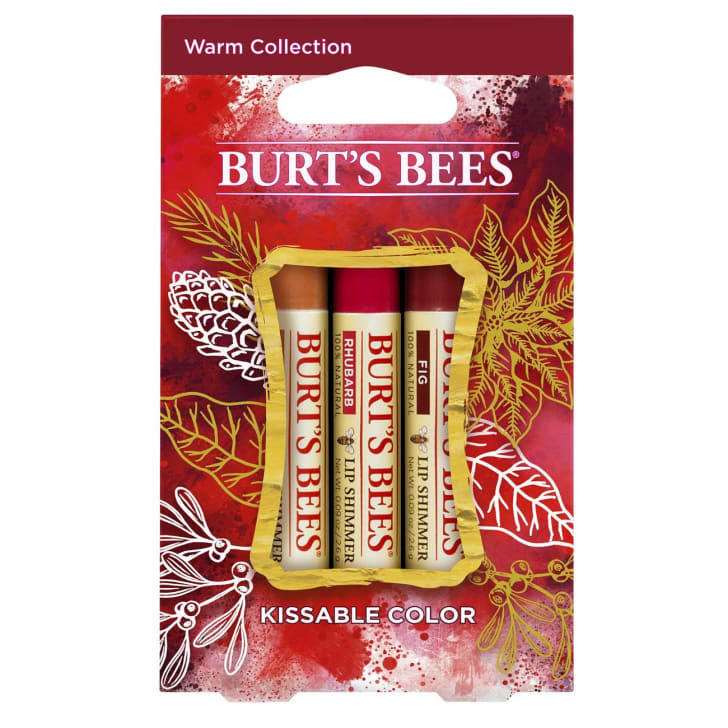 Kiss chapped lips goodbye once and for all by giving the gift of hydrated, moisturized lips. Not only do these Burt's Bees chapsticks provide the perfect punch of color to your pout, but they're also infused with nourishing ingredients like sunflower oil, Vitamin E, peppermint oil, and antioxidants. Each gift set includes three shades: Peony, Fig and Rhubarb.
Buy it: Amazon
4. Animal Tea Strainers (5-Pack); $16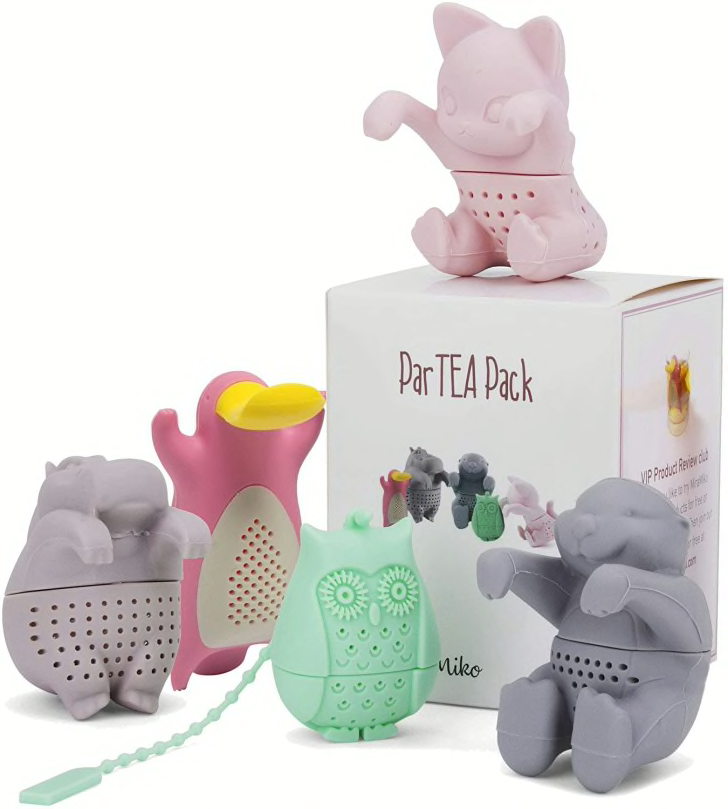 Tea time has never been more fun. These adorable, animal-shaped tea infusers are the perfect stocking stuffer: They're eco-friendly, ultra-functional, and microwave safe. Plus, they're incredibly easy to use: All your loved one has to do is pop off the bottom, fill with loose-leaf tea, and place in hot water.
Buy it: Amazon
5. Original Tamagotchi; $25

If your gift recipient is the kind of person who wants a pet without having to pay vet bills or clean up actual poop, get them a Tamagotchi instead. This retro-inspired, egg-shaped toy-slash-digital pet is just as fun today as it was in the '90s.
Buy it: Amazon
6. Shakespeare Insult Playing Cards; $13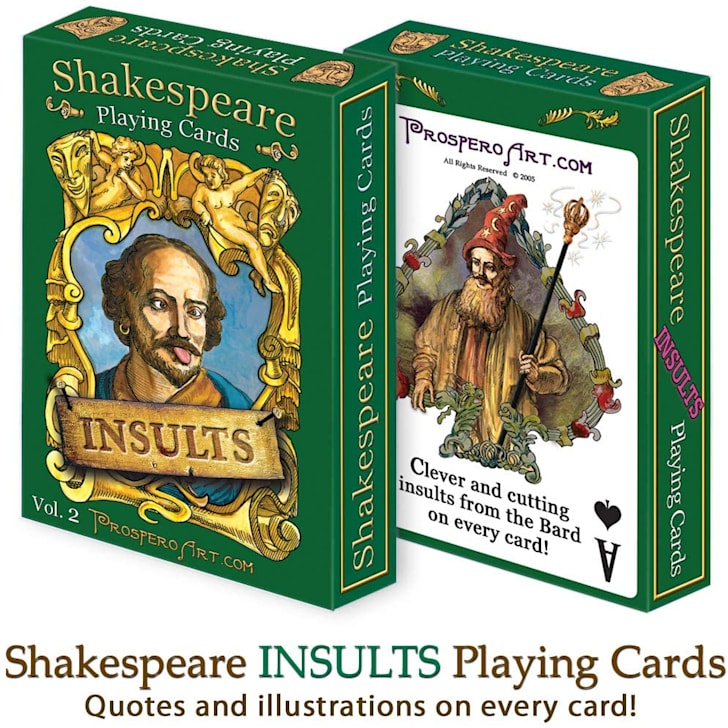 William Shakespeare certainly had a way with words—especially when it came to killer comebacks. This set of playing cards feature some of the literary genius's wittiest jabs combined with colorful illustrations.
Buy it: Amazon
7. LightSaber Chopsticks; $10
Dine like a Jedi with these light-up LightSaber chopsticks—the ideal weapon of choice for mealtime. Choose from five bright hues, and may the force be with you at the dinner table.
Buy it: Amazon
8. A Swear Word Coloring Book; $7
PSA: Coloring books aren't just for kids. In fact, there are plenty of R-rated coloring books on the market, including this one that's full of your favorite swear words and other profanity.
Buy it: Amazon
9. World's Smallest View-master; $9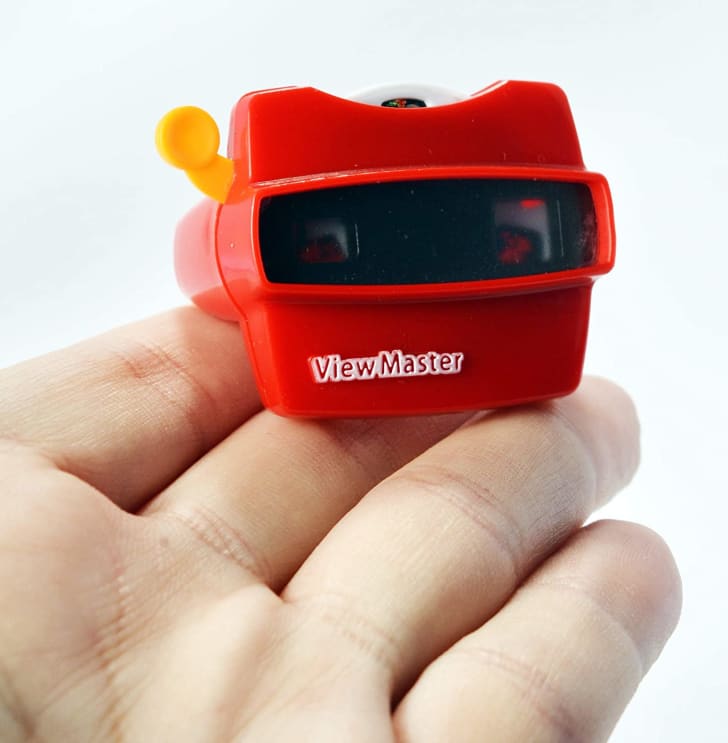 Celebrate all things smol this holiday season by giving the gift of the World's Smallest Fisher Price View-Master. This tiny toy measures just 2 by 1.25 by 1.5 inches and comes with a seven-image reel—and it actually works!
Need gifts for more than one stocking? Consider picking up the World's Smallest Etch-A-Sketch and the World's Smallest Lite Brite.
Buy it: Amazon
10. Bob Ross By The Numbers; $10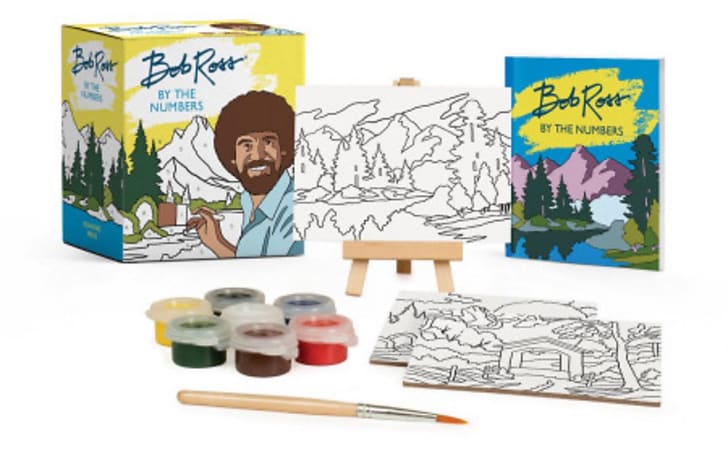 We can't all be as gifted as Bob Ross, but this miniature art set makes it incredibly easy to create your own masterpiece. The pre-printed canvases (which feature two landscape scenes and one of Ross' smiling face) are labeled with numbers to make painting a breeze.
Buy it: Amazon
Sign Up Today: Get exclusive deals, product news, reviews, and more with the Mental Floss Smart Shopping newsletter!