11 Quirky Kitchen Products to Make Eating at Home a Little More Exciting
Whether it's because many restaurants are closed for dine-in services or people feel uncomfortable going anywhere with a crowd, many are avoiding eating out these days. And while more home-cooked meals might be better for your wallet, cooking all the time can also start to feel a little repetitive and unexciting. But with some useful (and quirky) gadgets and accessories in your kitchen, you'll be able to spice things up again.
1. An Automatic Pan Stirrer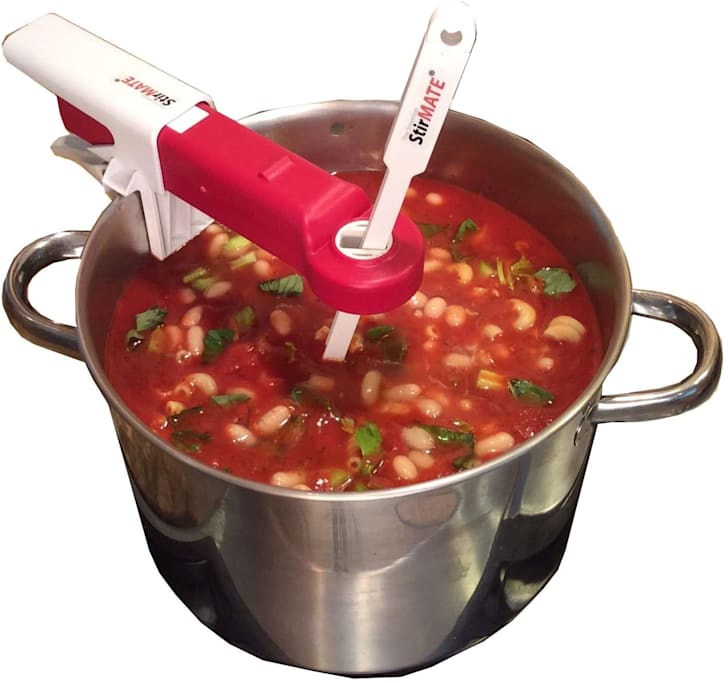 Most recipes let you get away with stirring every few minutes or so, but more difficult dishes require you to constantly be at a pot with a spoon in your hand. This isn't just mind-numbingly boring, it's also a time suck when you want to continue working on the rest of your meal. Fortunately, you can now turn on this Smart Pan Stirrer and go about your business until you're ready to step back in. The device works up to 13 hours per charge, and is compatible with pots and pans anywhere from 6 to 12 inches across.
Buy it: Amazon, $65
2. A Device That Turns Liquids Into Tiny Pearls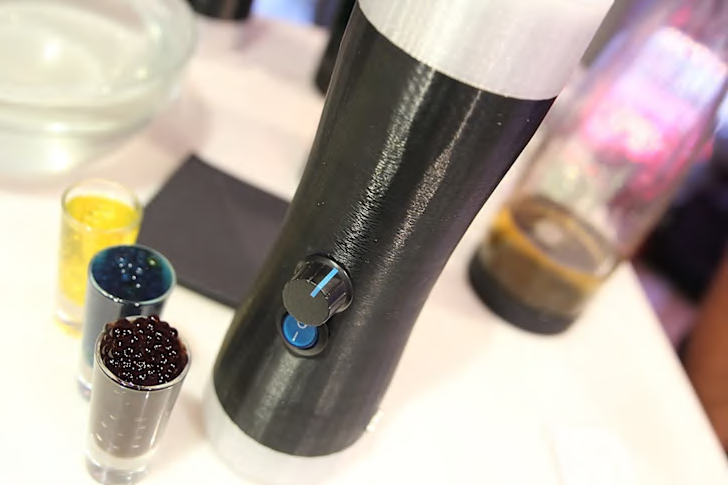 When it comes to kitchen tools that will almost certainly bring you joy (though you probably don't really need them), it's hard to beat the Imperial Spherificator. This device turns practically any liquid into tiny caviar-like pearls in seconds. What could be a better distraction from your boring, stay-at-home dining?
Buy it: Amazon, $151
3. A Pancake Mixer and Squeezer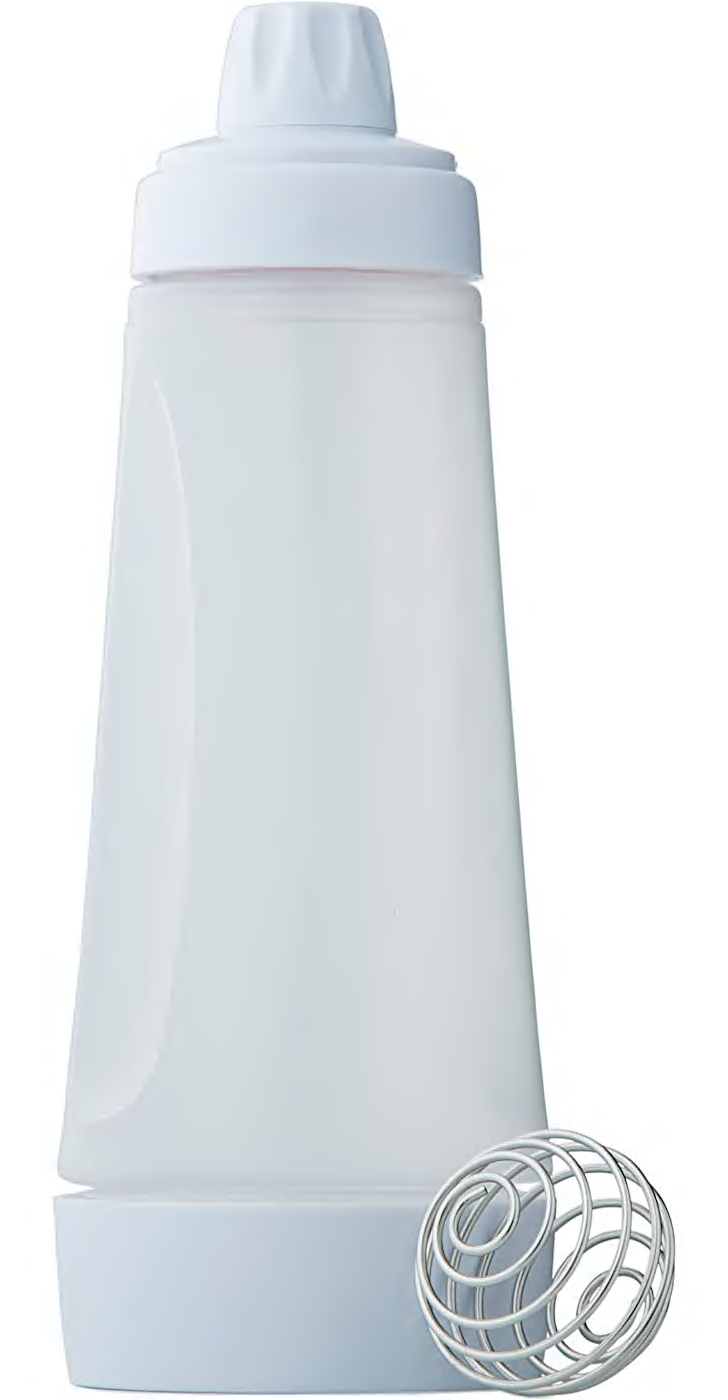 There's nothing quite like homemade pancakes, but for many people, the effort is just too much, especially before they've had their morning coffee. But pancakes have never been easier to make, thanks to this great Whiskware pancake batter mixer. Just add the ingredients to the container, give it a good shake, and the BlenderBall will whisk the batter together. Then all you need to do is squeeze the tube over your hot pan to shape your delicious breakfast treats. It's just like that protein shaker you have in your cabinet, but this is something you'll actually want to use.
Buy it: Amazon, $13
4. A Baby Yoda Tiki Mug
Last year brought us the news that Baby Yoda's real name is actually Grogu. But whatever you want to call this little green Force wielder, there's no doubt that you likely can't get enough merchandise with that priceless little face splashed across it. Now, you can turn Baby Yoda into a festive tiki mug to enjoy some cocktails (or mocktails) out of after a long week of work.
Buy it: Toynk, $33
5. Pulled Pork Claws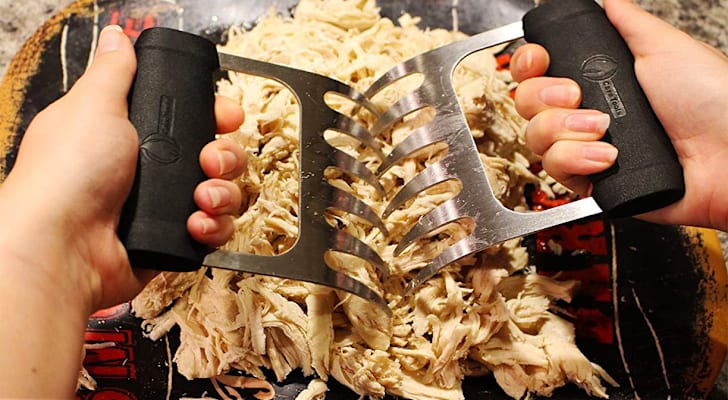 Yes, you can always pull your pork apart with forks, but does that leave you with the exhilarating feeling of being Wolverine getting to shred apart an uncooperative bad guy, bub? With these meat shredders, you just have to grab hold and get to work on some slow-cooked pork, brisket, or chicken.
Buy it: Amazon, $20
6. A Watermelon Keg Tapper
Tired of enjoying your iced tea or fruit punch from a glass or plastic jug like every other sucker? You're in luck, because this keg-tapper can create a beverage dispenser from a pineapple, watermelon, or pumpkin. It's certain to leave you feeling like you're at a lively party, even if you're left drinking alone at home.
Buy it: Amazon, $14
7. Some Spider-Man Ice Cube Trays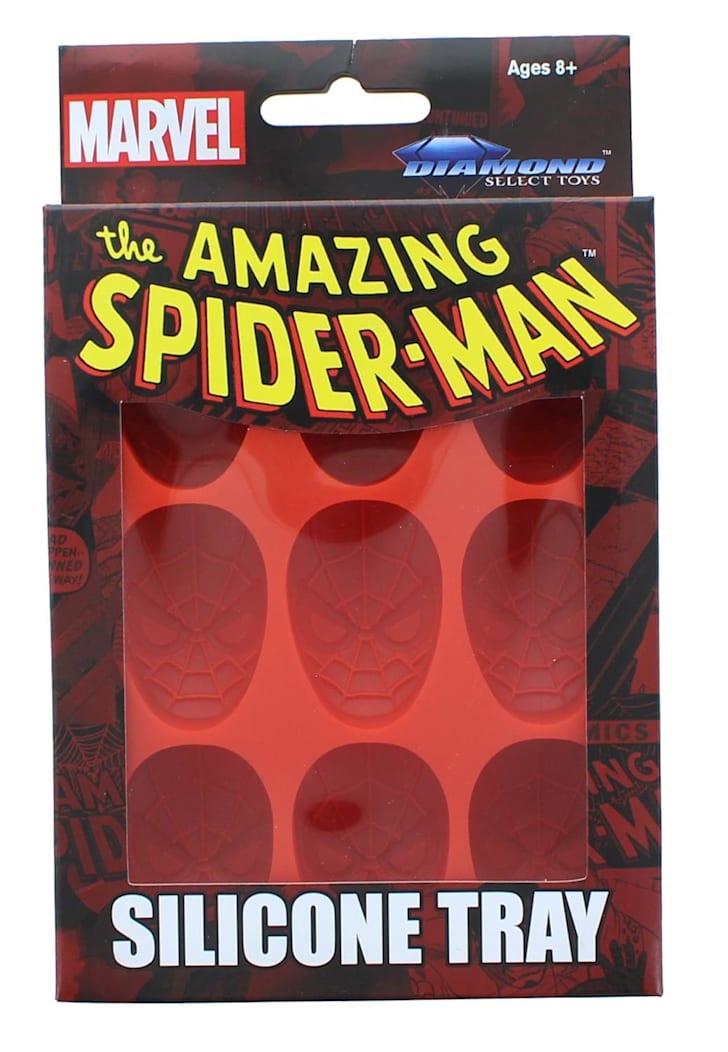 Spider-Man may be able to do whatever a spider can, but his ability to make ice has always been a bit suspect. Don't worry, though, because Spidey has finally fixed that gap in his skill set with this silicone ice cube tray that allows you to enjoy ice cubes, chocolate candies, Jell-O molds and more, all shaped like the legendary Web-Slinger.
Buy it: Toynk, $14
8. A Nessie Ladle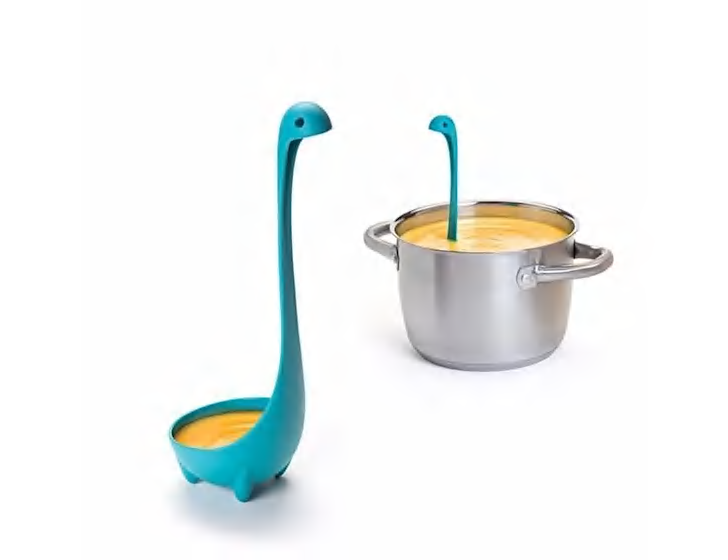 The Loch Ness Monster may just be a myth, but this Nessie ladle is entirely real and sure to add an aura of mystery to your next soup. Just be sure to keep an eye on this one between uses or it'll become another legendary missing kitchen utensil.
Buy it: My Modern Met Store, $16
9. Alien Pasta Spoons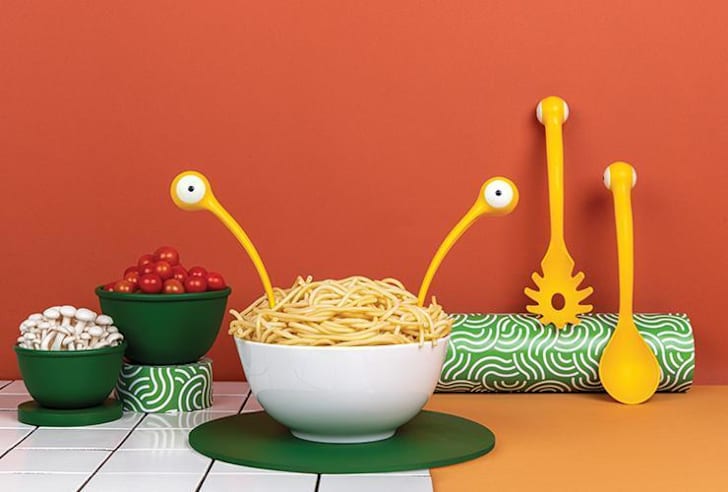 If you like the idea of the Nessie ladle, then consider making your next bowl of spaghetti truly out of this world with these fun alien pasta spoons. It's a great opportunity to celebrate your love of the Flying Spaghetti Monster whenever you have Italian food.
Buy it: My Modern Met, $17
10. A Shredder Cheese Grater
There's really no better supervillain to turn into a cheese grater, is there? With a cartoon-accurate Shredder head at the top, this stainless-steel grater features four unique sides, so you'll have an option of sizes and thickness for whatever cheese you want to use. It's perfect for pizzas, quesadillas, burritos, and more, but it can also be used to slice fruits and vegetables.
Buy it: Toynk, $18
11. An Adorable Monkey Peeler
Remember when you were a kid and your mom told you to stop monkeying around in the kitchen? Well, you're an adult now and the rules are totally different, so celebrate your ability to cook the way you want to with this charming monkey vegetable peeler.
Buy it: Amazon, $18
Sign Up Today: Get exclusive deals, product news, reviews, and more with the Mental Floss Smart Shopping newsletter!