11 Products to Bring on Your Next Beach Trip
There are lots of things to love about the summertime, including longer days, warmer weather, and eating copious amounts of ice cream to stay cool, to name a few. And now that summer 2021 is officially here, it's time to take advantage of the sunshine with a trip to the beach. Make your day at the shore more enjoyable with one of these 11 beach accessories, each of which is designed with durability, convenience, and comfort in mind.
1. Ballast Inflatable Beach Pillow; $35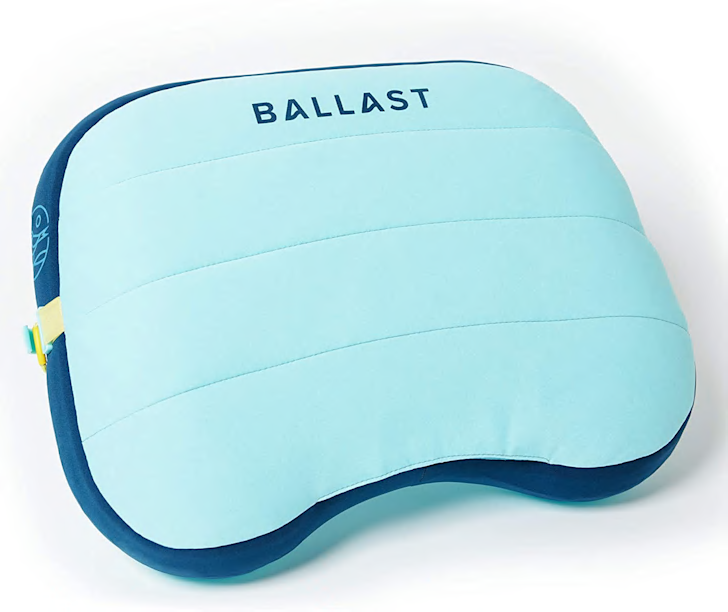 Stay comfy as you sunbathe using this inflatable pillow, which attaches easily to your beach chair. Its water-resistant fabric and soft padding offer optimal comfort, and it's available in three color options that come with their own carrying case for easy transport.
Buy it: Amazon
2. Coleman Portable Soft Cooler Bag; $30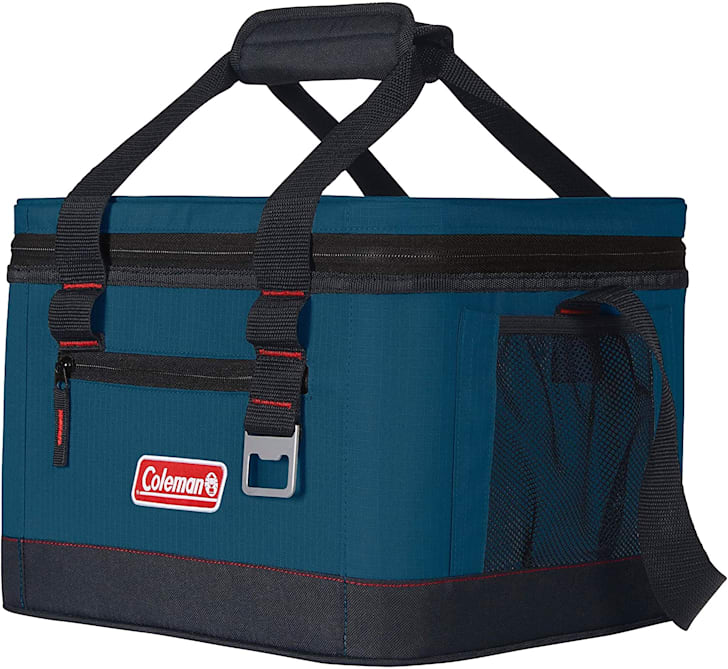 This portable cooler is roomy enough to hold 16 cans and comes equipped with adjustable straps for easy carrying. According to the manufacturer, the cooler's durable foam insulation keeps drinks cold for 34 hours. There's even a built-in bottle opener and front and side pockets that serve as extra storage space for your phone, beach reads, or tablet.
Buy it: Amazon
3. AOMAIS Beach Sand Coasters (5-Pack); $17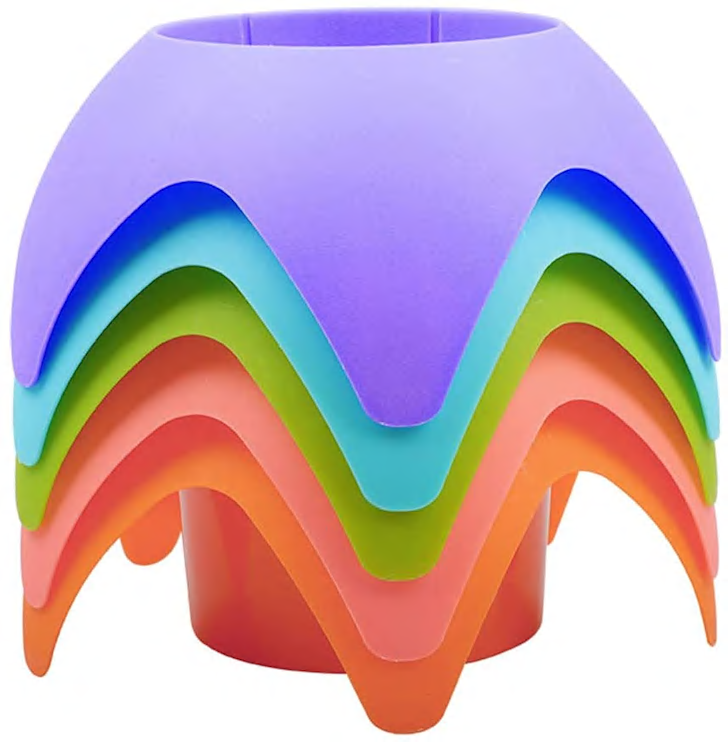 Plop these plastic coasters next to your beach chair or blanket so you can have hands-free access to your favorite beverage without caking your cans and bottles in sand. Plus, their stackable design makes storing and packing even easier.
Buy it: Amazon
4. WhiteFang Deluxe XL Pop Up Beach Tent; $80
This 4.6-star-rated pop-up beach tent shields you from the sun and is roomy enough to comfortably accommodate up to four people (two adults and two kids). The stakes and attached sandbag offer extra stability. When not in use, simply fold it up and stick it in the included storage bag. There are five colors to choose from, including baby blue, melon, and mint.
Buy it: Amazon
5. Your Choice Microfiber Quick-Dry Towel; $15-$17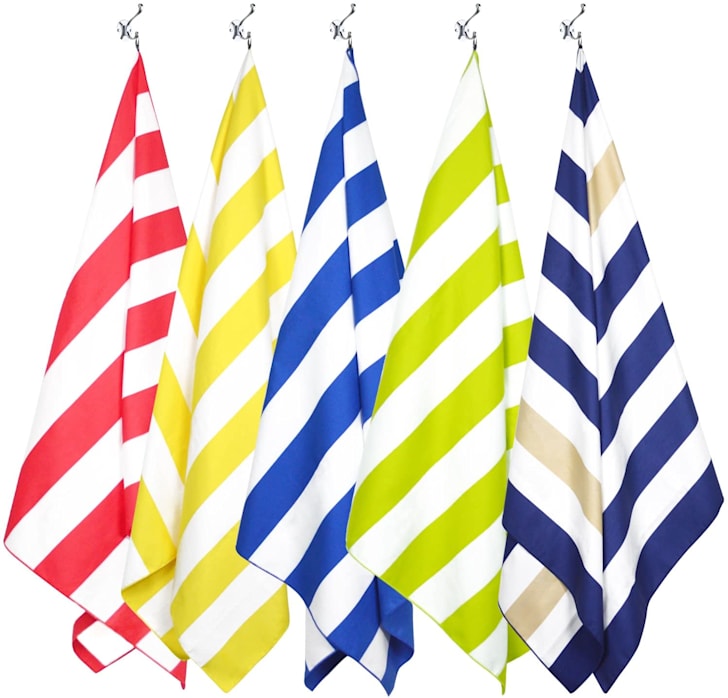 After a dip in the ocean, dry off with this beach towel. Its microfiber fabric absorbs water quickly to dry off faster, while its striped design adds a stylish touch. User reviews average out to a 4.3-star rating, and you can pick between large (60 inches by 30 inches) and extra-large (67 inches by 35 inches) varieties.
Buy it: Amazon
6. JBL Clip 3 Waterproof Portable Bluetooth Speaker; $50

Blast your favorite music from the beach with a compact Bluetooth speaker from JBL. This portable piece of tech boasts a 4.8-star rating after more than 31,000 user reviews, and it takes just a minute to sync with your smartphone. It's also waterproof, works on a rechargeable battery, and offers 10 hours of playtime. You can choose from 12 colors.
Buy it: Amazon
7. Banana Boat Ultra Sport Clear Sunscreen Spray SPF 50+ (2-Pack); $13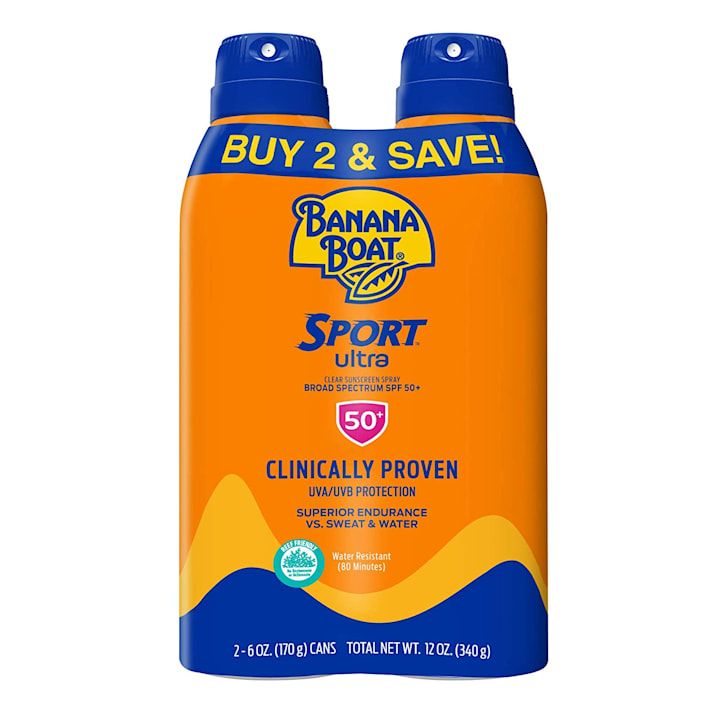 This Banana Boat spray-on sunscreen offers SPF 50-plus protection, keeping you (and your skin!) safe as you play in the sun. It's also water-resistant for up to 80 minutes, according to the manufacturer.
Buy it: Amazon
8. Talc-Free Sand Removing Powder; $16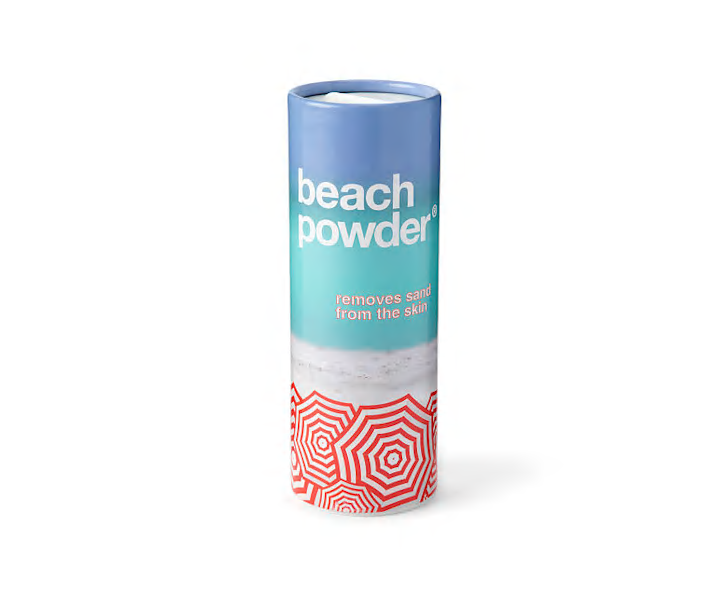 Keep yourself, your car, and your home sand-free with this powerful powder. It's made with a blend of plants and minerals, and all you have to do is sprinkle it onto any sandy object (or body part) and brush it all off. Plus, it offers a pleasant vanilla scent.
Buy it: Uncommon Goods
9. Wekapo Sand-Free Beach Blanket; $33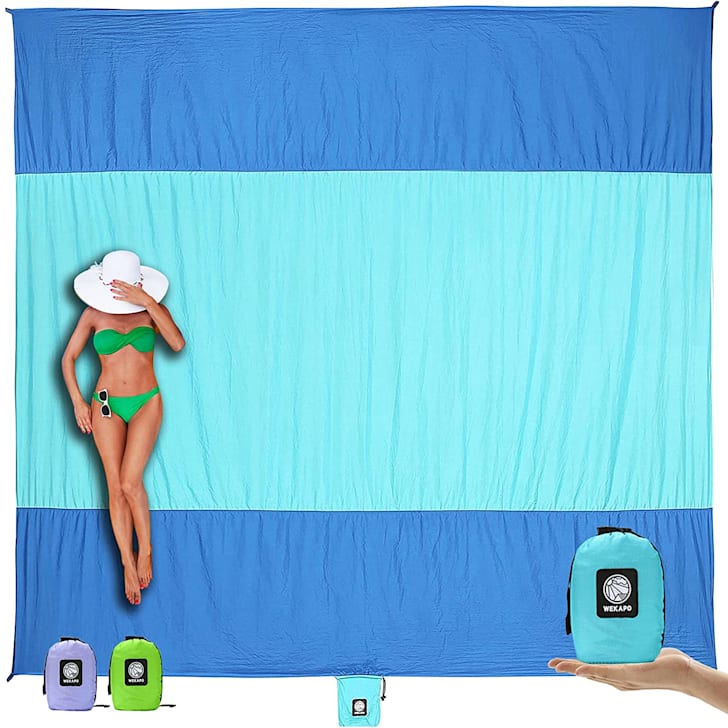 This oversized beach blanket, which comes in five vibrant colors, can fit up to seven adults. Its breathable nylon fabric is sand- and water-resistant, so you won't have to forcibly shake off excess sand every time you use it. Use the built-in pockets as additional storage space or stuff them with sand to secure the blanket down. Six metal stakes are also included.
Buy it: Amazon
10. Trekology Personal Beach Table; $25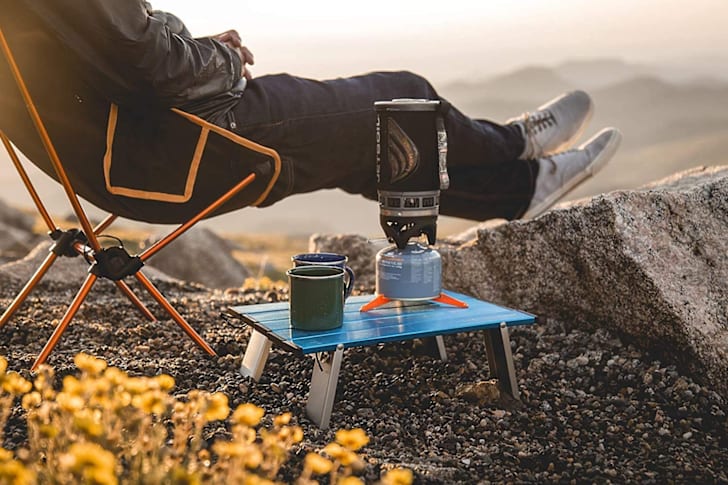 This sturdy beach table is made with a lightweight aluminum alloy that is durable, waterproof, and easy to clean. (Just use a wipe.) Its compact, foldable design is an added bonus. The manufacturer claims it can hold up to 30 pounds, making it more than perfect for your lunch and a few beverages.
Buy it: Amazon
11. SubSafe Sub Sandwich Container; $25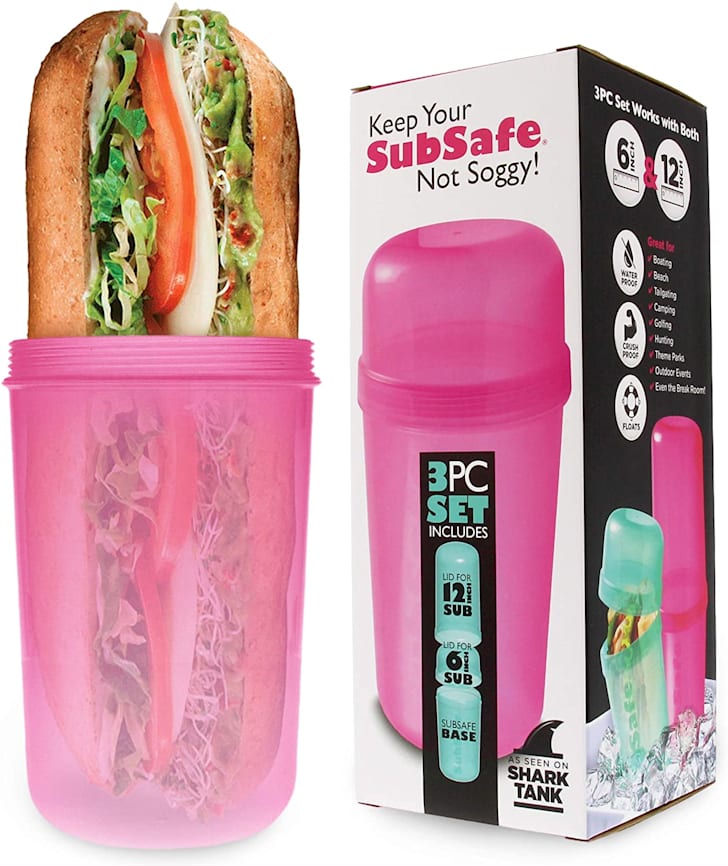 Gone are the days of soggy subs. The SubSafe—a Shark Tank product that first appeared back in 2019—is designed to keep your sandwich crisp, fresh, dry, and completely sand-free. The SubSafe can fit both 6- and 12-inch subs and comes in three colors.
Buy it: Amazon
Sign Up Today: Get exclusive deals, product news, reviews, and more with the Mental Floss Smart Shopping newsletter!