20 of the Most Successful Products from Shark Tank
Since premiering in 2009, Shark Tank has made a business out of making businesses. The highly-rated ABC series permits entrepreneurs to pitch their product ideas to a panel of potential investors that includes Dallas Mavericks owner Mark Cuban, "Queen of QVC" Lori Greiner, and acerbic Kevin O'Leary. Good products find encouragement and investment capital; questionable inventions face withering scorn and a long walk back to the dressing room.
Of the hundreds of items to be featured on the show, a relatively small percentage go on to success. (Many deals, in fact, dry up during the due diligence stage.) Here are 20 of the most successful to come out of 10 years of the Tank, including several that failed to entice the "Sharks" but still managed to make it big.
1. KODIAK CAKES; $17
It can be hard to break the habit people have reaching for Bisquick pancake mix, but Utah-based Kodiak Cakes is making an impressive effort in that direction. The flour-based mix—which adds more whole grains and protein than your average grocery store offering—was featured on the show in 2013, with owner Joel Clark walking away empty-handed. (He didn't want to give up more than 10 percent equity.) Bolstered by the attention and supported by health-conscious carb lovers, the company recorded $54 million in revenue in 2017 and is now the fourth largest pancake mix on shelves. You can also find their premade waffles and pancakes in freezer aisles. 
Buy it: Amazon
2. READEREST; $10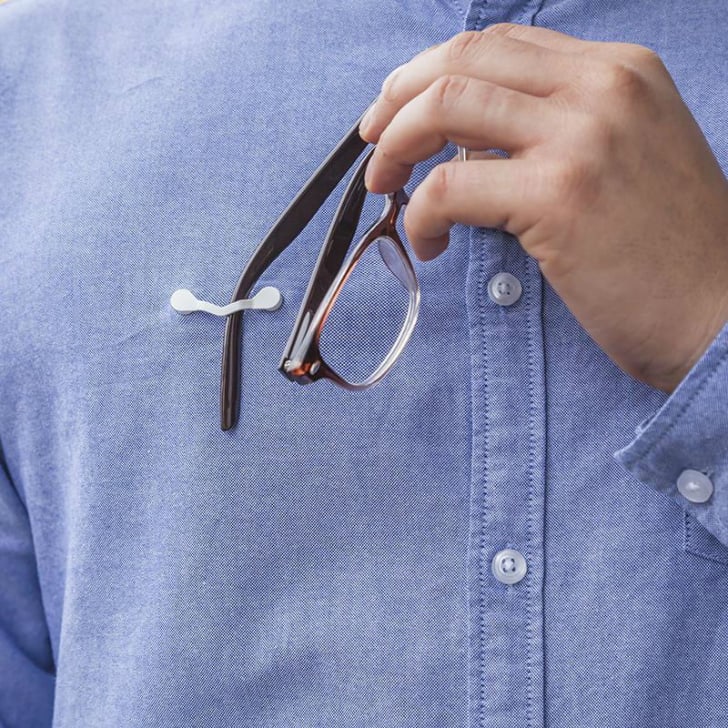 Rick Hopper, a former supervisor at Home Depot, had his eureka moment in 2010 when he found himself misplacing his reading glasses. That frustration led to ReadeREST ("reader rest"), a magnetic pocket filler that allows glasses-wearers to clip their spectacles to their shirt when not in use. Unlike glasses kept loose in a pocket, the clip prevents them from slipping out and crashing to the floor when a person bends over. Hopper accepted an offer from Greiner and subsequently sold $100,000 in product the first time it appeared on QVC. They've since done over $27 million in sales.
Buy it: Amazon
3. COUSINS MAINE LOBSTER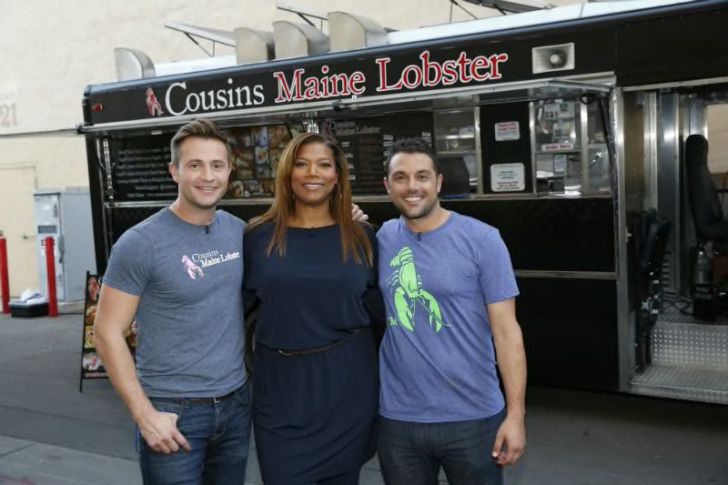 Hoping to bring an authentic Maine lobster roll experience to the West Coast, cousins Sabin Lomac and Jim Tselikis started their Cousins Maine Lobster food truck in Los Angeles in 2012. That success captured the interest of Shark Tank producers, who invited the two on the show. Shark Barbara Corcoran invested a total of $55,000, which helped facilitate a growing number of the trucks and led to total sales in excess of $20 million. Consumers outside of their vehicle reach can also order live, claw-snapping Maine lobsters from their website.
4. GROOVEBOOK
Print isn't dead—at least, not print-on-demand. GrooveBook, an app that allows users to flag social media photos and request physical prints as part of a customized photo book, appeared on season five of Shark Tank and scored a deal with Mark Cuban and Kevin O'Leary. Prior to their appearance, owners Julie and Brian Whiteman had about 18,000 paid subscribers. Following the broadcast, that number rose to 500,000. In 2015, the company sold for $14.5 million to Shutterfly.
5. SQUATTY POTTY; $25
A plastic stool meant to facilitate more efficient emptying of the colon, the Squatty Potty made a splash when it was featured on the show in 2014. The company moved than $1 million in product in the 24 hours following broadcast—that was in addition to Greiner's $500,000 investment. In 2016, the company topped $30 million sales. Creator Bobby Edwards cites his chronically constipated mother, Judy, as being the inspiration. Loads of other "toilet stools" have followed, and scientific papers have been written confirming that they do indeed help make pooping easier.
Buy it: Amazon
6. GRACE AND LACE
A 2013 appearance and $175,000 investment by Corcoran led to this women's accessory business owned by couple Rick and Melissa Hinnant growing from $1 million to over $20 million in sales. The expedited success left the owners scrambling to fill sock orders, which was met with some consternation by customers unhappy with the delays. ("I'm going to burn them," wrote one impatient buyer.) Most of their orders come via their website, though they have a growing presence in boutique stores and on Amazon.
7. BUBBA'S Q
Former NFL player Al "Bubba" Baker pitched his Bubba's Q boneless ribs to the Tank in 2014, with Shark Daymond John seeing potential in Baker's signature meat-and-sauce combination and agreeing to invest $300,000 for a 30 percent stake. The company went from doing $154,000 in sales prior to the show to $16 million in 2017. The ribs can be found online, in Costco, on QVC, and were also featured as part of a Carl's Jr. menu. Baker owns patents on his process, making him the only person able to sell a deboned and cooked rib.
8. TIPSY ELVES
Ugly holiday sweaters might appear to belong only on thrift store shelves, but Tipsy Elves co-founders Nick Morton and Evan Mendelsohn managed to convince Shark Robert Herjavec to invest $100,000 for a 10 percent stake in their business during a 2013 appearance. Peddling the clothing—which feature hideously charming or charmingly hideous designs, depending on your perspective—has paid off for everyone, with sales exceeding $10 million in 2015. Three days before taping the show, Mendelsohn went to Panda Express and found a curious prediction in his fortune cookie: "An investment opportunity will find you." You can find their products on Amazon.
9. RING; $100
The doorbell-camera hybrid Ring recently sold to Amazon for $1.1 billion, but during a 2013 appearance, CEO James Siminoff faced a lineup of Sharks who could barely keep their eyes open. (Only one, O'Leary, even bothered to make an offer.) Mark Cuban later stated that he would decline the opportunity again if given the chance, citing a high valuation as a stumbling block. The Amazon sale also paid off for Shaquille O'Neal, who agreed to be a pitchman for the product in 2016 in exchange for equity.
Buy it: Amazon
10. BEDJET; $400
Few entrepreneurs have flamed out as spectacularly as former NASA employee Mark Aramli, who appeared on a 2015 episode touting his BedJet, a climate-controlling mattress pad that allows users to adjust to their preferred temperature. The Sharks disagreed with his $2.5 million valuation and $499 price tag. Greiner later tweeted she was "pissed off" by his disposition. No one wanted to get in bed with him, but Aramli got the last laugh with $3 million in sales in the 18 months following the broadcast.
Buy it: Amazon
11. COPA DI VINO
It's rare to score even one opportunity to make a product presentation on Shark Tank: Having two is almost unheard of. Copa Di Vino founder James Martin first appeared in 2011 with his idea for single-serve wine glasses that are sealed to maintain freshness. While he failed to find a partner, Martin still profited from the attention, going from $500,000 to $5 million in sales. That success led to a second invite in 2017. Again, the Sharks were less than fond of his brazen approach to negotiation. (He took sips from his own supply.) But Copa is still doing fine, selling 38 million cups through 2017.
12. SIMPLY FIT BOARD
Resembling something like a skateboard liberated from its wheels, the Simply Fit board is a core balance device meant to strengthen abdominal muscles. In a 2015 appearance, co-founders Gloria Hoffman and Linda Clark convinced Greiner that it was a wise investment, but Greiner felt she had to act fast: Without a patent, copycats would become a problem. Sales went from $575,000 to $9 million in a matter of months, with placement in Home Depot and Walmart locations.
13. CHEF BIG SHAKE
Who doesn't crave a juicy, delicious shrimp burger? All the Sharks, apparently, as this seafood offering failed to entice any investment offers when Shawn Davis pitched it in 2012. The exposure quickly led to offscreen offers for funding, however, and his Chef Big Shake banner went from $30,000 to $5 million in sales thanks in part to an expanded menu of chicken, popcorn, and other items. Davis originally formulated the patty for his pescatarian daughter, who is currently back to eating meat.
14. SCRUB DADDY; $10
In what is likely the single biggest nonedible success story to emerge from Shark Tank, inventor Aaron Krause convinced Greiner to invest $200,000 in his smiley-faced sponge. (The mouth is good for cleaning utensils.) But the Scrub Daddy is more than just a vessel to tackle dried-on chili from pans: Rinsed under hot water, it gets pliable enough to use on counters. Run it under cold and it firms up to tackle baked-on messes. Through 2017, Krause has sold more than 10 million sponges and logged $50 million in sales.
Buy it: Amazon
15. DROP STOP; $23
Is it the greatest invention since the light bulb? Or at least the Snuggie? The Drop Stop is a foam-filled log that fits in the crack between a car seat and the center console. If a passenger drops their car keys or other items in the "Carmuda Triangle," they will still be within easy reach. Co-founders Marc Newburger and Jeffrey Simon appeared on the show in 2012, secured a deal, and went on to sell 2.4 million Drop Stops for $24 million in revenue.
Buy it: Amazon
16. FiberFix; $10
When duct tape won't do, FiberFix promises to offer a sticky solution. The ultra-durable adhesive tape hardens into a steel-like texture, creating a permanent and water-tight covering for repairs on most surfaces. Lori Greiner invested and has seen the company collect $50 million in sales since co-founders Spencer Quinn and Eric Child pitched the product in 2013.
Buy it: Amazon
17. Bottle Breacher; $17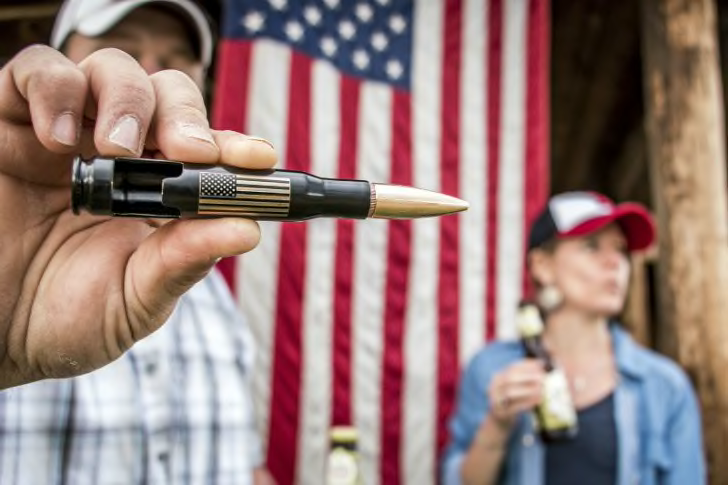 If nothing else, the Bottle Breacher is a conversation starter. The bottle openers are actually hand-crafted, decommissioned .50 caliber bullets and intended to be symbolic of military support. (Co-founder Eli Crane is a Navy SEAL and operates Bottle Breacher with his wife, Jen.) Mark Cuban and Kevin O'Leary invested in 2014 and watched as sales climbed from $150,000 to $15 million. A portion of revenue is directed toward a number of nonprofit military organizations.
Buy it: Amazon
18. Mission Belt; $40-$47
This reinvention of the belt does away with notches and instead uses a release clasp to keep the strap tight around the waist. The Mission Belt comes in a variety of styles and colors and guarantees you'll never have a too-tight or too-loose fit. The accessory caught the attention of Shark Daymond John in 2012. Co-founders Zac Holzapfel and Jeff Jensen donate $1 of every belt sold to fund microloans for small businesses in developing countries. The company has reached over $25 million in sales.
Buy it: Amazon
19. InstaFire; $9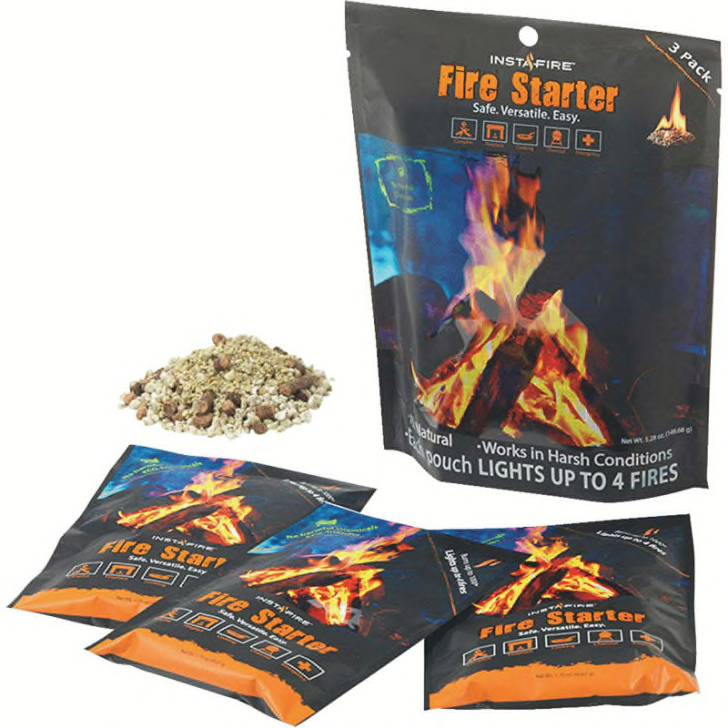 Not everyone learned valuable fire-starting skills as a youth, which is where InstaFire comes in. The kits—which consist of volcanic rock, wood pellets, and paraffin wax—can produce flames up to 16 inches in height that will stay lit for up to 30 minutes. Mark Cuban and Lori Greiner invested a total of $300,000 in 2016. After beginning with $378,000 in sales prior to the show, InstaFire is on track to move $5 million in product in 2019. The company also plans on international expansion to roll out InstaFire-ready logs to cut down on deforestation in still-developing countries.
Buy it: Amazon
20. Safe Grabs; $28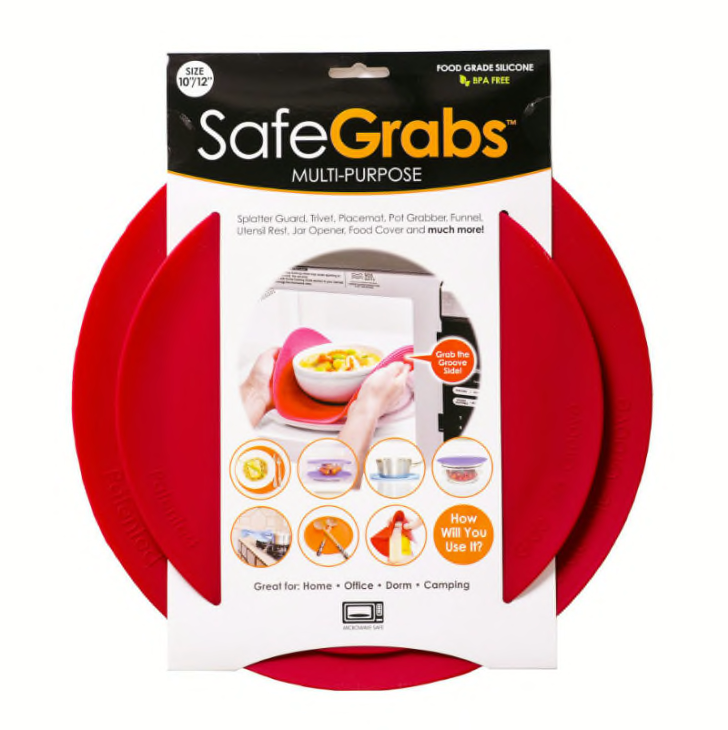 If you've ever burned your hands transporting a hot bowl of oatmeal or soup from the microwave, Safe Grabs is for you. Inventor Cyndi Lee had the idea after spending a lifetime nursing singed palms. The silicone mat is placed in the microwave underneath your reheated dish. When it's done, the mat acts as an oven mitt, insulating your hands from the steaming leftover plate. Safe Grabs has done over $5 million in sales since appearing on the show in 2016, where Lori Greiner invested $75,000.
Buy it: Amazon
Sign Up Today: Get exclusive deals, product news, reviews, and more with the Mental Floss Smart Shopping newsletter!