PRESIDENTS
The 10 Worst Presidents in American History, According to Historians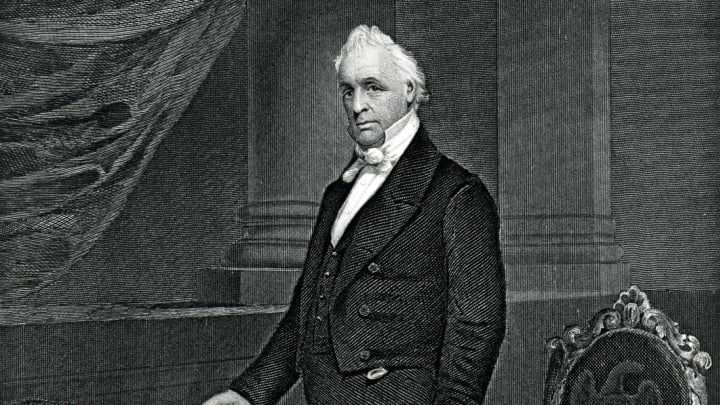 traveler1116/iStock via Getty Images / traveler1116/iStock via Getty Images
Few presidents sworn into the White House have risen to the level of George Washington or Abraham Lincoln. Today, many of the men who have held the nation's highest office are better remembered for their catastrophic failures than their successes. To see which of them left negative impressions on history, check out the list of the worst U.S. presidents ever below.
Each year, C-SPAN connects with experts from diverse demographics and ideological backgrounds to conduct a survey on the performance of past presidents. In 2021, the 142 presidential historians and professional observers of the presidency that were surveyed named James Buchanan as the worst president of the 44 they reviewed. He served from 1857 to 1861, and during that single term he managed to further stoke tensions between the North and South by pushing the pro-slavery Dred Scott decision through the Supreme court. The Civil War started shortly after he left office.
Ranked No. 2 is Andrew Johnson, Abraham Lincoln's successor and the first president to be impeached. Franklin Pierce was named the third-worst president to serve the United States. One of the most forgotten presidents in history, his pro-slavery politics are also blamed for setting up the country for the Civil War.
You can view the full ranking of the 10 worst presidents of all time below. For a refresher on U.S. history, here are facts about all 46 American presidents.
James Buchanan
Andrew Johnson
Franklin Pierce
Donald J. Trump
William Henry Harrison
John Tyler
Millard Fillmore
Warren G. Harding
Herbert Hoover
Zachary Taylor