The A Nightmare on Elm Street House Is Taking Offers—But Only Until Halloween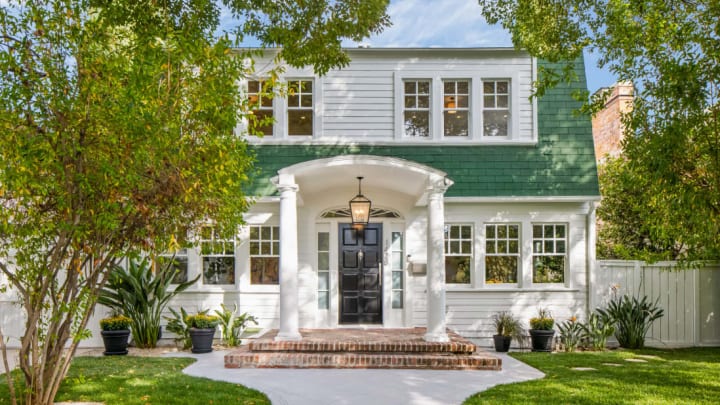 The Los Angeles home where the Nightmare on Elm Street series started is actually on N. Genesee Ave. / Courtesy of Anthony Barcelo
Nearly 40 years after his debut, Freddy Krueger remains one of the great movie monsters in cinema. In A Nightmare on Elm Street (1984), the killer who can slay innocent teens in their dreams haunts Nancy (Heather Langenkamp), shaking up her bucolic Springwood, Ohio, existence and turning her family home into a crime scene.
The home used for exterior shots in the film isn't in Ohio, but Los Angeles. And if you're a huge fan of the franchise with $3.25 million to spare, you can have the home of your dreams.
The interior has been updated. / Courtesy of Anthony Barcelo
The house, located at 1428 North Genesee Ave (renamed 1428 Elm Street in the film) is a Dutch Colonial with three bedrooms, four bathrooms, and a separate guesthouse. According to listing agency Douglas Elliman, it's also near a Whole Foods and the Laugh Factory comedy club.
The house was last purchased in 2008, when it was reportedly in a state of disrepair, and extensively renovated before being sold for $2.1 million. The familiar front door, through which Freddy claimed his last victim during the film's finale, is now painted black, a change from the red in the movie.
The welcoming committee. / Courtesy of Anthony Barcelo
There is one catch: Realtors are only taking offers on the property until midnight on Halloween, October 31.
[h/t Deadline]