Watch Paul McCartney Write "Get Back" While Waiting for John Lennon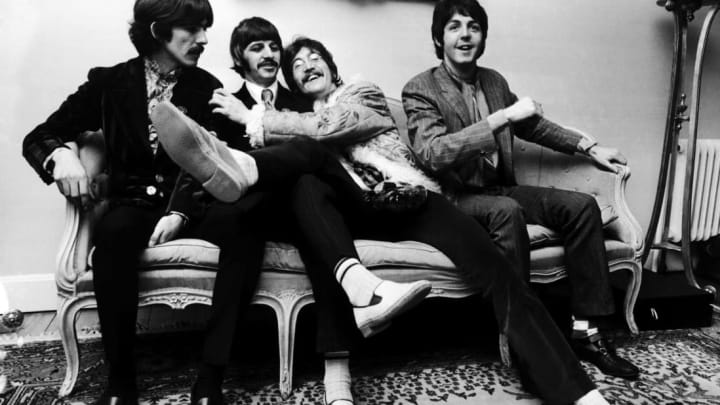 John Downing/Getty Images / John Downing/Getty Images
One of the appeals of Peter Jackson's eight-hour Beatles music documentary Get Back is that it gives fans a chance to see the band's legendary members as real people. The miniseries follows the making of the 1970 album Let It Be (which had the working title Get Back), and much of the runtime is dedicated to the musicians bickering, goofing off, and taking breaks for toast and tea. But between the humanizing moments in the special, there are scenes that remind the viewer why The Beatles are still regarded as rock royalty. This clip of Paul McCartney composing "Get Back" off the top of his head shows the level of talent the band had.
The classic Beatles single was born out of boredom on January 7, 1969. John Lennon was running late to the studio that morning, and with nothing better to do, McCartney started fooling around with his bass guitar. The band had limited time to write their next album, so McCartney used the free moments to work through song ideas.
Around the 1:10 mark, the opening bars of "Get Back" emerge. Then, as if out of thin air, McCartney pulls the song's iconic hook. His bandmates Ringo Starr and George Harrison realize he's come up with something special and join in the jam session. When Lennon finally rolls into the studio, he wastes no time picking up his guitar and playing along.
The scene makes songwriting look effortless, but the rest of the documentary shows that "Get Back" went through several rewrites before becoming the version listeners know today. If you're not up to watching the full series on Disney+, the video below offers a bite-sized look into The Beatles' creative process. Here are more facts that shed insight on the Fab Four.
[h/t Nerdist]